Hot topic II
News from Israel
CNOGA Medical Ltd. is a leading developer and manufacturer of innovative e-health ecosystems for non-invasive, pain-free bio-marker monitoring and cloud-based ecosystem technology. At MEDICA CNOGA Medical presents its new Ecosystem Infrastructure of Non-Invasive Hemodynamics, Blood parameters & Blood gases Monitoring Devices, Cloud-Based Platform and Mobile Application.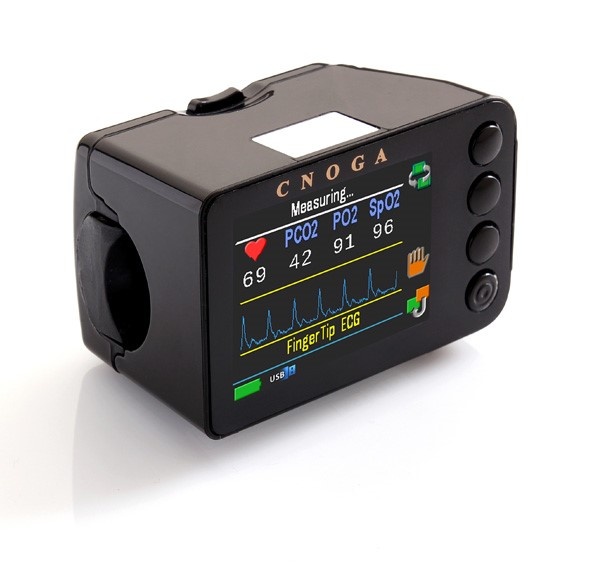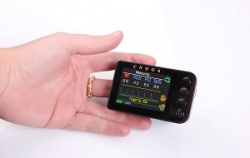 Aimed at diabetes, hypertension, respiratory and cardiovascular disease monitoring, its portable medical devices are intended for home medical care, as well as for professional use at medical facilities. With its non-invasive approach CNOGA is one of the first companies, which successfully implemented a pain-free method to measure hemodynamics and blood parameters combined into a single device that is portable and easy to use and offers ecosystem connectivity via Bluetooth technology. It allows patients to measure their health condition anytime and anywhere.
Headquartered in Israel, and offices in China and Brazil, the privately-held company was founded in 2004 by Dr. Yosef Segman, a technology innovator and entrepreneur, who has led product development through to commercialization in Europe, Asia and South America. The company is supported by leading endocrinologists and technology professionals. The technology was developed by CNOGA scientists in strategic collaboration with Texas Instruments and other technology companies.
Visitors to the booth can test the company's range of non-invasive products. They can also measure their own blood parameters on site and send the results to mobile devices. Additionally, Dr. Yosef Segman will be available to discuss his vision, the current and next generation products and the company's innovative cloud-based ecosystem infrastructure platform, providing visitors with more insight on the revolutionary technology.
Find CNOGA Medical at booth H09 D75.