Procurement
Good money for good products?
Whether they are wireless pacemakers or catheter-guided heart valve implants, new, really innovative products must reach patients – somehow. Thus manufacturers need to ensure that the hospitals that buy their products will be reimbursed. New diagnostic and treatment methods are not captured by a system based on the analysis of older methods. Holger Zorn spoke with Nicole Eisenmenger, Director of the Reimbursement Institute in Cologne, about the reimbursement of medical products as a marketing instrument and regarding the lack of transparency in the system.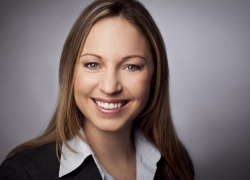 'After more than eleven years of the G-DRG system the economics approach is prevailing,' Nicole Eisenmenger pointed out, when asked about the continuing existence of the Reimbursement Institute, which she founded. 'Today, the decision to procure medical products is primarily based on economic feasibility. Reimbursement is the crucial issue that determines the purchase or non-purchase of a device, the use or non-use of a therapy.'
Hospitals employ medical controllers to figure this out …
'Exactly, and those controllers decide based on economic criteria. Medical products manufacturers often have a hard time answering questions concerning reimbursement for their own products. Training of sales teams on product-specific features and clinical applications are not sufficient to conquer the hospital market. A sales representative needs in-depth knowledge on the G-DRG system to be taken seriously. Who is my customer and what does the decision path look like? These are important questions.'
And you provide the answers for the manufacturers?
'My institute brings manufacturers and hospitals together. Seamless and efficient use of innovations can only be ensured when both players access the same resources – this is the only way to create a mutually beneficial relationship between hospitals and manufacturers. Thus we have developed two services: the OPS-Guide* and the NUB-Börse* – NUB exchange. Both are designed to support on the one hand the manufacturer with communication with the hospital and, on the other, the hospital to position itself among the competitors.'
What exactly is the OPS-Guide?
'It takes time to test whether the use of a medical product is feasible under very specific local conditions – unavailable time in most hospitals. This might lead to the implementation of a new therapy being refused. Before, only specifically trained staff knew which OPS or ICD-10 codes are relevant for the assignment of a DRG and which are not. Our new OPS-Guide takes you through this jungle: Is an OPS code taken into consideration in a DRG – if so, which one? Which data (LOS, cost weight, partition, etc.) are included in the DRG? Does the code provide for a supplement to the reimbursement? Which product should be linked to which OPS? To which cost centre should the product be assigned? The OPS-Guide answers all these questions – by manufacturers and users – on a single platform.'
You aim to make a rather opaque constellation a bit more transparent. How can this help manufacturers, who employ entire teams to navigate the complex relationships between industry, trade, hospitals, insurers and politics, and also create ever new interfaces?
'We want to create transparency because today the post-launch process is indeed highly non-transparent. This problem is for medium-sized enterprises above all – they find it very difficult to position themselves in the G-DRG system. They don't have such teams and neither do start-ups. This is where our second service comes in: hospitals that use innovative products, receive a reimbursement of the associated costs via a DRG or a supplementary payment. However, this process needs to be planned early and meticulously, otherwise the decision on the eligibility for reimbursement might be significantly delayed. We accompany the entire process from the launch of innovative medical products down to the integration of costs incurred by this launch into the system. This helps ensure market success.'
How do hospitals benefit from this OPS-Guide?
'The OPS-Guide helps hospitals to find out, quickly and simply, which OPS is to be used with which supplies. Thus you have correct coding and high quality data feedback to the InEK – feedback that provides the basis for the DRG cost assessment. Moreover, the gap between hospitals and manufacturers with regard to reimbursement is still wide since the procedure is not always self-explanatory. Very often, innovations are not used because they don't seem sensible in terms of hospital economics. Also, a hospital doesn't know whether it is the only one to demand reimbursement of a new diagnostic procedure, or new therapy, or whether – and if so, how many – other hospitals demand this as well. 'This is where our NUB exchange offers answers.'
It's a platform for new diagnostic procedures and therapies?
'Exactly. We create transparency by sorting the applications by departments. Hospitals see immediately what's happening in the different therapy areas. Manufacturers can feed their NUB templates in the public area and see which hospitals used the template to submit their own application. This allows targeted communication with the customers. Here we can also support the manufacturers, if they want us to do so, and review the application and provide quality labels.'
In the past, not even every sixth NUB application was successful. With your service this might improve!
* OPS (Operationen- und Prozed- urenschlüssel = codes for surgical interventions and procedures).
The OPS is an important basis of the G-DRG system. Codes used in in-patient care are provided by InEK – the Institute for the Hospital Reimbursement System (Institut für das Entgeltsystem im Krankenhaus) on behalf of partners in the joint self-government in healthcare, in Germany. Moreover, OPS provides the coding framework for the reimbursement of out-patient interventions and serves as the basis for hospital quality reports.
* NUB (neue Untersuchungs- und Behandlungsmethoden) – new diagnostic and treatment procedures.
PROFILE:
After ten years in out-patient services, Nicole Eisenmenger enrolled in a four-year evening course in healthcare economics. Simultaneously she switched from healthcare provision to become a sales and purchasing manager in the industry. Her job focus shifted as reimbursement issues became increasingly important. Her studies – which provided insights into hospital economics – and her industry experience helped her recognise weaknesses in the system. The difficult interaction between the hospital and healthcare industry, and non-transparency of the system, prompted her to found the Reimbursement Institute.