Article • Heart bypass surgery
New technique transforms veins into arteries
Scientists in the United Kingdom are investigating the potential of a new regenerative and tissue engineering technique that could transform veins into arteries to improve the outcomes for patients undergoing heart bypass surgery.
Report: Mark Nicholls
The research, at Bristol University, led by cardiac surgeon Professor Raimondo Ascione, alongside Professor Sarah George and Dr Jason Johnson, could revolutionise the approach to cardiac artery bypass surgery. Presently, replacement arteries for bypass operations are limited, so surgeons use veins taken from the patient's leg to replace the blocked vessels of the heart.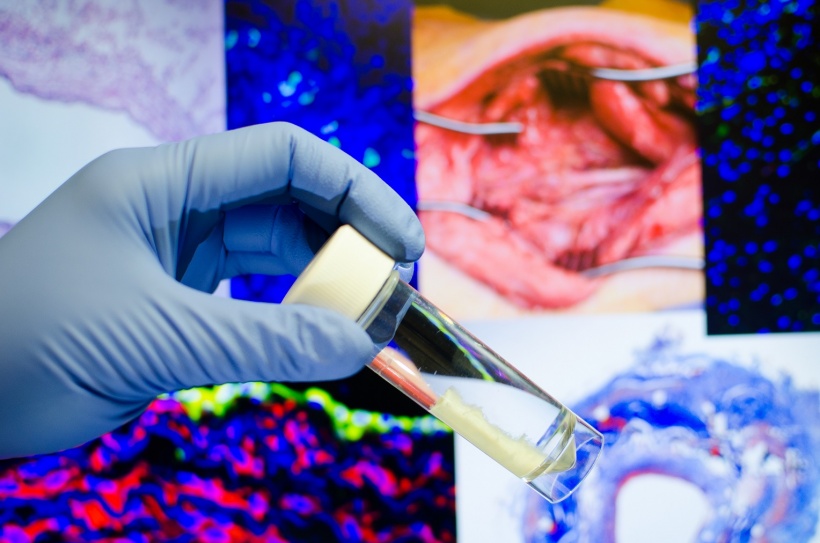 Populating veins with artery-like cells
However, while arterial grafts can continue to work well for up to 20 years, up to half of vein grafts can become blocked within 5-10 years as the greater blood pressure of the artery environment damages the graft after implant. 'With the bypass surgery we are taking a piece of vein from the leg which has a thin wall with blood flowing at a very low pressure,' explained Professor Ascione, Chair of Cardiac Surgery and Translational Research at Bristol. 'But when put into the heart it has to support and sustain a much higher pressure because it is being put into an arterial system, a high pressure system, so this is what leads to problems with the vein.
'Currently, veins are used for approximately 80% of all grafts made during heart bypass surgery. They work well in the short-term, but they are not designed for the demands of working as an artery.' This may result in the grafted vein thickening its wall and becoming blocked and, when this happens, the heart bypass operation may have to be repeated, or the patient may even suffer a heart attack.
The Bristol team aim to achieve the vein-to-artery transformation by 'washing' cells from the vein, stripping it back to leave a tube-like scaffold made from extracellular matrix. An artery can then be built on this framework by populating it with arterial-like cells. This will be done either before surgery, in a dynamic bioreactor that mimics the arterial environment, or after the surgical implant by the host's natural healing processes. 'With the old cells stripped out of the vein we are only left with the vascular skeleton, the actual framework of the vein,' Ascione explained. 'The vein goes from being "pinky" to like a white ghost colour. Then we can use this acellular skeleton of just vascular extracellular matrix and transform it into a high-pressure system and seed the arterial cells on this.
Tissue-engineered arterial grafts improve long-term outcomes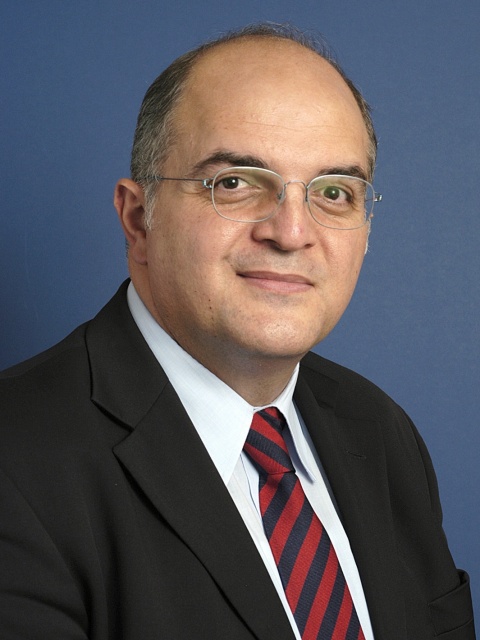 'By stripping back a vein and using it as the framework on which to build an artery, we hope to create in the lab tissue-engineered arterial grafts that are better able to cope with the demands of carrying blood from the heart.' The professor has already demonstrated the feasibility of these approaches in pilot studies and is now leading a new project to find the best method to re-populate the tube-like scaffolds derived from veins with cells.
Plain and pre-populated scaffolds will be implanted into pigs at the new Translational Biomedical Research Centre (TBRC) co-funded by the British Heart Foundation (BHF) and the Medical research Council (MRC) to establish if they give a better result than the grafts that are currently used. If this proves successful, it could see a new approach to the way heart bypass surgery is performed. In future, the vision is that patients would be admitted to hospital a few weeks before their operation for veins to be taken from their leg and engineered in a laboratory into arteries.
The patient would return to hospital a few weeks later for bypass surgery operation with surgeons using the vein material that has been transformed into arterial-quality conduits. 'In terms of surgical technique, it would be pretty much the same,' Ascione added. 'Stitching and suturing these arterial-like grafts will be similar to those grafts surgeons are already used to, so no further training would be necessary.' The technique could also benefit vascular surgeons who, for peripheral vascular grafting in patients with blocked arteries in their legs, can only use vein or synthetic material with poor mid-term outcome.
Around 17,000 coronary artery bypass operations are carried out in the United Kingdom each year, with many thousands more conducted internationally. This approach could improve longer-term outcomes for heart by-pass patients. 'Ultimately,' Ascione concluded, 'this research could mean that people receive longer-lasting grafts, improving their life expectancy while reducing their need for future surgery and use of hospital resources.'
Profile:
Raimondo Ascione is Professor of Cardiac Surgery and Translational Research at the University of Bristol, UK. He is also Academic Director of the pre-clinical Translational Biomedical Research Centre (TBRC), which bridges the gap between basic science research and the NHS to boost the translation of fundamental discoveries and emerging biomedical technologies to the bedside. Ascione is also Chief Investigator of clinical trials and experimental work aimed to protect adult high-risk patients from complications during cardiac surgery.