New imaging for ischaemic heart disease
Myocardial Perfusion Scintigraphy (MPS) with Positron Emission Tomography (PET)
A session at the forthcoming British Cardiovascular Society annual conference (2-4 June, in Manchester) will hear about the latest imaging techniques for acquired heart disease, with PET technology playing a key role in those advances.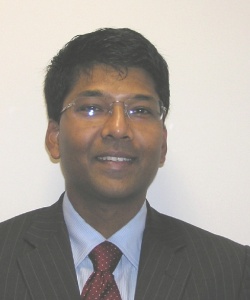 Within the session 'Future perspectives - New imaging techniques in acquired heart disease'*, Dr Parthiban Arumugam will examine what PET can offer in this context.
MPS with Single Photon Emission Computed Tomography (SPECT) is an established non-invasive technique for the diagnosis and management of patients with coronary artery disease and is the most commonly used functional test to detect inducible ischaemia.
However, Dr Arumugam, who is the Clinical Director of Nuclear Medicine at Central Manchester University Hospitals (CMUH), will highlight how the oncology-driven increase in PET scanner availability, along with the introduction of the generator-produced PET tracer Rubidium-82, has enabled the growth of MPS PET as a new imaging tool for detecting CAD.
Speaking to European Hospital Journal ahead of the Manchester conference in June, he said his presentation would cover the technology of cardiac PET, before looking at the clinical aspects including routine use of perfusion imaging with blood flow quantification, which in the last four years has moved from being a research tool to a mainstream functional imaging technique for detecting CAD, particularly in the US. The discussion will primarily focus on myocardial perfusion using the PET tracer Rubidium-82.
Dr Arumugam said PET was only used in specialist research centres until recently because the tracer was not widely available. 'Now that it is commercially available and there has been marked growth in the number of PET scanners around the country to support oncology imaging, there is the potential for those scanners to be used for myocardial perfusion using Rubidium-82 as well,' he explained.
Widespread use of PET was previously limited because the capital cost (~£1.5m/€1.8m for a PET/CT scanner) but oncology-targeted funding has seen an increase in PET/CT scanners. Centres with a reasonable clinical workload for SPECT and access to a PET/CT scanner may well be able to justify establishing a cardiac PET service.
Delegates will hear of the importance of forming a strong business case for such a centre, not only to secure access to a PET/CT scanner, but because the monthly cost of the tracer can be as much as £30,000/€36,000.
Other techniques including dobutamine cardiac stress echo and cardiac MR will be discussed during the session but, according to Dr Arumugam, cardiac PET is unique in that it is currently the only modality that can offer quantitative myocardial blood flow measurement for routine clinical use.
He explained that many of the potential artefacts associated with SPECT imaging, which affect diagnostic accuracy, are overcome by this new technology. Additional patient-centred benefits include a lower radiation dose and a much shorter stay in the department compared to SPECT.
'The diagnostic accuracy of MP PET is superior to MPS with SPECT and the ability to quantify myocardial blood flow in millilitres per minute per gram makes PET an exciting modality. You can look at early disease and non-ischemic pathology routinely as well as for research purposes.
'From the session, delegates should be able to understand the basics of PET/CT cardiac imaging and appreciate the advantages compared to present technologies for function testing for ischemia, and discover the emerging role of myocardial perfusion quantification and its impact on patient management.
'I'm hoping to educate delegates about what the technology means, what the future of cardiac PET promises and the impact it will have on clinical management.'
Profile:
A consultant in Nuclear Medicine and Clinical Director of Nuclear Medicine at Central Manchester University Hospitals (CMUH), Dr Parthiban Arumugam is also the immediate past president of the British Nuclear Cardiology Society.
Additionally, he is the Clinical Lead for Nuclear Cardiology at CMUH with a special interest in quantitative myocardial perfusion assessment.