Neonatologists recommend volume-targeted ventilation for premature babies
Reference ventilators are Babylog VN500 and Babylog 8000
Volume-targeted ventilated premature babies have a higher survival rate and suffer less ventilation-related lung damage – this is the result of a survey amongst international neonatologists.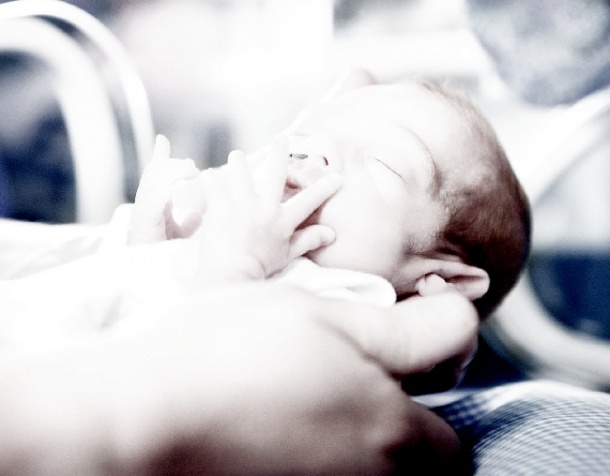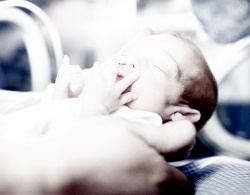 In a technical paper, the experts demonstrated the advantages of this type of ventilation using Volume Guarantee mode (VG) from Dräger. Integrated into the ventilators for premature babies, such as the new Babylog VN500, the VG prevents the baby's lung from over-distension.
"The current research results confirm the advantages of the Volume Guarantee as a lung protective ventilation strategy.This encourages us to recommend it even more strongly to our customers", said Sara Corcoran, Senior Product Manager in the field of ventilation for neonatal ventilation at Dräger. The authors of the technical paper also support the use of the mode with their practical presentation of VG. In addition, the European Foundation for the Care of Newborn Infants (EFCNI) also recommends in the current white paper "Caring for Tomorrow" Volume Guarantee as primary mode of ventilation. The Babylog VN500 and the Babylog 8000 plus, which is the most frequently used ventilator for premature babies in Europe according to the expert authors, also offer this mode.
Decreasing the risk of over-distension

Intensive care teams who ventilate premature babies using a traditional pressure control mode must constantly monitor the resulting tidal volume. During ventilation, the lung of the newborn can often change compliance and resistance, requiring the repeated manual readjustment of the inspiratory pressure – a challenge in the busy clinical environment. The Volume Guarantee mode developed by Dräger, on the other hand, automatically ensures that the device only delivers the required tidal volume using the lowest inspiratory pressure possible thus decreasing the risk of over- distension of the lungs.

Reduced ventilation duration and cost benefits

According to a study overview by the Cochrane Collaboration 2011, volume-targeted ventilation has, in comparison to traditional pressure-controlled ventilation modes reduced both mortality rates as well as chronic lung disease in children (less than 28 days corrected age). An earlier study demonstrated, for example, that using Volume Guarantee decreases duration of ventilation by up to three days. According to the study, this could result in a potential annual savings of approx. 30 million Euros per hospital when compared to using ventilators without Volume Guarantee (newborns with an admission weight of 1,000 - 2,000 g). The authors of the study calculated this savings based on a reduction of the ventilation time per case by 72 hours.
(2.842 characters incl. spaces)
The manufacturer of the Volume Guarantee (VG) is Dräger Medical GmbH.