Article • Software
Monitoring radiology report turnaround time
Improving the turnaround time of radiology reports is a key performance objective of most hospital radiology departments. Software that automates the process has been available for many years.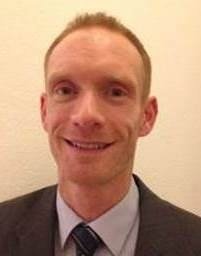 But the complex schedules associated with a large academic hospital radiology department can be a challenge. Attending radiologists, radiology residents, and fellows all have different schedules and workload times to interpret cases. On/off service times on nights and weekends must be included, and volatility and changes in these schedules factored in. By the nature of the work, different subspecialty sections in a radiology department have different levels of "acceptable" turnaround times for a report. What is acceptable for the interpretation of a PET/MRI exam, for example, is entirely unacceptable for the interpretation of a CT scan of an emergency patient.
The Universitätsspital Basel (University Hospital Basel) in Switzerland has developed its own software algorithm to factor in all these variables and to provide monitoring and feedback that is fair. Achim Escher, an economist and engineer at the hospital, described short-term results of its use at a Tuesday scientific session on business analytics at RSNA 2013. In just eight months, the median turnaround times dropped from 7.50 hours in 2012 to 3.05 hours for the month of October 2013, Escher told attendees.
The internally developed software system utilizes data retrieved from the hospital's radiology information system. It factors all variables associated with each individual radiologist, and produces a pseudonymized feedback system. In addition to providing turnaround times for each radiologist, resident, or fellow, the feedback system provides average turnaround times of the entire department, as well as the six sections that comprise it. Each individual can locate his or her performance that is "anonymous" using a unique identification code. The software reminds radiologists of its existence by displaying the daily current workload for each section within the department as a screensaver on the PACS workstations. These statistics are updated every 10 minutes.
The software was put into use in February 2013. It monitors 40 to 49 radiologists which include 24 residents. After just a month, average turnaround time improved by 11.4% for preliminary reports and by 9.5% for final reports. Seventy percent of the radiologists showed improvements in their individual turnaround times in these 30 days.
"We found that attending radiologists showed more improvements than residents," Escher told European Hospital. "We think that the residents were always focused on their reporting work even before this kind of monitoring. Because the attending radiologists have other tasks to work on, sometimes they lose focus on their reports."
Department staff continuously monitors turnaround times on the level of the department and its six subspecialty sessions. These findings are reported on a monthly basis in the department board meeting to review them against benchmark key performance indicator (KPI) goals.
The department does not publish monthly statistics of radiologists even though they are anonymized. Escher said that this could be misunderstood as a means of constantly analysing individual's performances and trying to control them. "Our objective is to motivate radiologists who think they can improve their performance to do so," he said. Starting in 2014, the department will publish pseudonymized report turnaround results for all radiologists twice a year.