Mobile surgical services
The mobile healthcare provider Vanguard Healthcare, which reports unprecedented success in the UK in recent years, is planning to expand into the Netherlands, Spain, Germany, Italy, Poland and Scandinavia - an international push implemented, in part, by the firm´s new partnership with the multinational healthcare company Alliance Medical.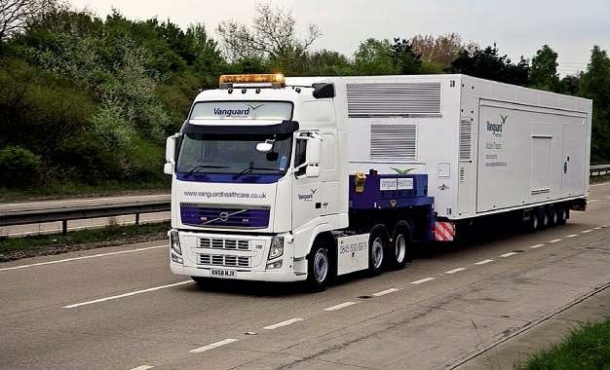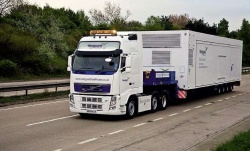 'This is a partnership of shared experience, where our knowledge and familiarity of the European market combined with the remarkable nature of Vanguard's services will have a significant impact on the standard of patient healthcare across Europe,' said Dr Michael Friebe, Managing Director of Alliance Medical GmbH, which specialises in flexible diagnostic imaging services.
A European headquarters is to be established in the Netherlands, from which Vanguard Healthcare's international operations will be based, said Gary King, co-founder and international development director of the company. 'The service that we provide is not just relevant to the UK. Similar issues and challenges, particularly with regard to controlling surgical waiting times, are being experienced elsewhere in Europe. Whether you are talking about a hospital in London, in Amsterdam, or in Warsaw, the fundamental challenges facing healthcare providers are the same. The mobile, flexible nature of our service means that we are able to supply our mobile units anywhere in Europe.'
In the United Kingdom the company's success has prompted Vanguard's units as 'the national fleet' due to their extensive deployment by the National Health Service (NHS). In January 2004, Vanguard became the first company to supply the NHS with a Mobile Treatment Centre, consisting of two integrated fleets of mobile operating theatres, recovery wards and outpatient facilities, as part of the Department of Health's national initiative to deliver an additional 40,000 cataract operations across the country.
Vanguard has also been a key healthcare provider for the private sector, with a long-standing relationship with Nuffield Health, which operates a network of over 30 hospitals across the UK.
The service has proved invaluable in a number of situations, including maintaining capacity during refurbishment or in the wake of an emergency, through to testing the practicalities of business expansion plans. This provision across a wide geographical spread, Gary King pointed out, make Europe a logical step. 'We can be at any site on the Continent, within reason, in less than 48 hours.'
Pointing to the prevalent need for fast, flexible service provision, Dr Friebe predicted: 'For healthcare providers across Europe, the opportunity to bring in cost-effective, flexible and almost instantaneous solutions from this partnership between Alliance and Vanguard will be a very attractive and highly beneficial prospect.'
Vanguard's fleet of sophisticated clinical mobile healthcare facilities includes clinical staff and state-of-the-art equipment.
For surgery the fleet offers its Mobile Theatres (including laminar-flow versions), Mobile Endoscopy suites, Mobile Wards, Mobile Clinics and Mobile Day Surgery units.
The company, which has worked alongside the NHS for over a decade, reports that more than 117,000 safe and successful procedures have been carried out within its mobile facilities.
Terms of hire: Flexible -- from one day to five years.