Mobile devices in diagnostic imaging
Physicians are increasingly adopting smartphones and tablets because screen quality has improved for mobile viewing of patient images, with the promise of 'any image, anywhere at any time'.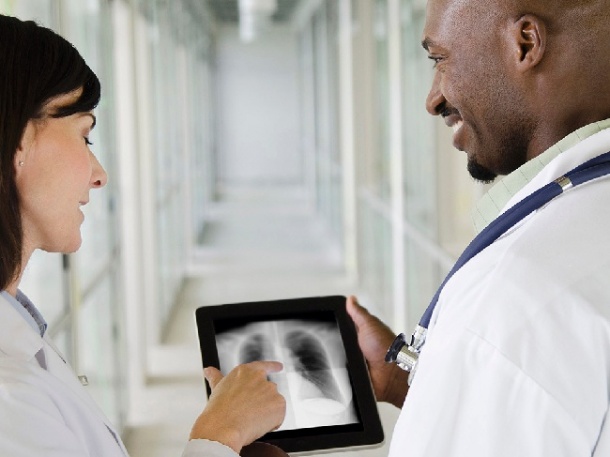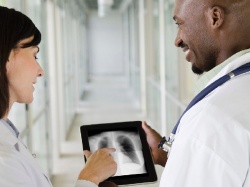 However, there are two barriers to using mobiledevices for convenient, portable diagnostic imaging:
they are unable to maintain continuous, accurate DICOM calibration due to a lack of internal or
external sensors; and they must be DICOMcompliant, i.e. maintain image quality similar to a high-resolution radiology display.
Several options exist for calibrating mobile tablets. A visual calibration process provides DICOM
performance based on a user's eyesight level and dynamic contrast available in the given ambient light conditions for a proper diagnosis. The calibration is conducted using a software tool integrated into any authorised mobile viewer application that has obtained all required registrations and certifications. Once properly calibrated, the mobile tablet can display images with excellent clarity and precision for modalities currently deemed acceptable according to FDA.
Barco's MediCal QAWeb Mobile software has been created to simplify the process of obtaining
FDA clearance for mobile viewing applications. The QAWeb Mobile methodology is filed with the
FDA as a Master File, enabling healthcare viewing application developers to apply for FDA 510(k)
clearance when integrating this software with their mobile viewing applications.
Barco is at Medica Hall 15, booth E22.
More on the subject:
More on companies: