Jordan struggles to serve refugee population
A high unemployment rate coupled with an influx of refugees from Iraq and Syria has compounded challenges faced by the Jordanian government to provide healthcare for all, states a new report by healthcare experts GlobalData.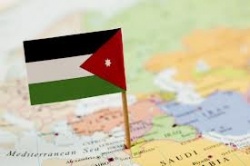 The new report states that while Jordan's economy is developing, and the country's medical care and welfare programs are expected to grow considerably in the future, political instability is hindering this development.
Jordan's healthcare expenditure is higher than anywhere else in the Arab world in terms of GDP, and the government provides its citizens easy access to healthcare facilities either free-of-cost or at subsidized prices. A growing elderly population and various supportive government initiatives are leading Jordan's healthcare system to develop even further.
The country's medical credentials are boosted further by its reputation for medical tourism, with Medical Tourism Corporation ranking Jordanian medical tourism first in the Middle East and fifth in the world. Healthcare services in Jordan cost as little as 10–30% of US healthcare service costs, and Jordan's good diplomatic relations with other countries allows convenient travel for many foreign patients, who do not even require a visa for treatment.
However, repercussions of the Arab spring have led to recent influxes of refugees into Jordan, representing a growing issue for Jordan's healthcare system. While the United Nations provides free-of-charge healthcare services to Palestinian refugees through the United Nations Relief and Work Agency (UNRWA), charitable aid is not unlimited. In January 2012, the total number of Iraqi refugees in Jordan was 452,800, and only recently, Prime Minister Abdallah Ensour declared that Jordan would close its borders with Syria to prevent the continued entry of refugees if the government of Syrian President al-Assad collapses.
Jordan's unemployment rate at the end of 2011 was 12.5% of the total labor force, and King Abdullah II has created a turbulent government, appointing four Prime Ministers during 2009-2011 alone. This has led citizens to protest for political reform already, and if disorder from the Arab spring continues to affect the country, deeper problems may develop.
The Jordanian pharmaceutical market was valued at approximately US$308.4m in 2006 and is projected to reach approximately US$1,112m by 2020, at a Compound Annual Growth Rate (CAGR) of 9.6%.