IT slows you down So why bother?
Are the benefits of the IT invasion those we actually perceive?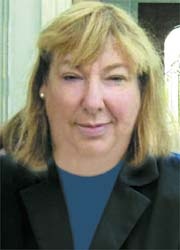 Those who live in the 21st century must adapt to technology moving ever onwards. In the home we are connected to the workplace, our bank and retail avenues, any time we choose.Are the benefits of this IT invasion those we actually perceive? Do we sacrifice speed to gain other tangible benefits? Do similar systems benefit all in the same way? The IT revolution is here to stay and decisions will be taken on investment, education and training and impact on patient management. Evaluation of new hard- and software will be part of our everyday life. Embracing advanced features and keeping our brains in tune with technology advances will be a significant challenge. How should our life plan and work plan reflect this? Is our ability to deliver consistently high quality healthcare ever compromised by our dependence on technology? Does it add to 'medical' fatigue?
The potential for use of IT in the Clinical Imaging environment has changed emphasis on the 'image capture' equipment to just about every other process taking place.

From requesting and scheduling to image processing and distribution; from statistical analysis to measuring outcome; huge reservoirs of information are gathered and never tapped. Audit trails are visible but do they alter efficiency or effectiveness? Is there a conflict between our knowledge and experience that eats up our time as we conflict with the opinion of the computer mastermind?
Technology can be difficult to master leading to error and potentially devastating consequences. How much time is given to designing robust, new systems with intuitive interfaces? If we don't take the lead, then who will? How much of our time should be spent influencing the technology with which we work?

How many of us work in an environment with specific function systems that do not communicate with others appropriately? Moving between systems is time consuming as well as annoying. Trying to move towards a total system approach is the only way forward.
'Connecting for Health' the National Programme for IT in England has taken decisions on 'one size fits all technology'. It is striving to address issues of information sharing and connecting, but is it coming up with some fairly insurmountable obstacles? Was speed at all relevant to them in system design?
This presentation looks at the time costs sacrificed when embracing new technology and poses the question 'Are we doing the right thing?'