Event
International Day of Radiology 2015 focuses on children
This year, the worldwide International Day of Radiology (IDoR) on 8 November is dedicated to paediatric radiology. Professor Erich Sorantin, Head of Paediatric Radiology at the University Hospital Graz (Austria) and IDoR coordinator for Austria is particularly pleased: "Only very few countries recognize paediatric radiology as a radiological sub-speciality. Now we have the opportunity to highlight the crucial role of imaging in the detection, diagnosis and management of paediatric diseases."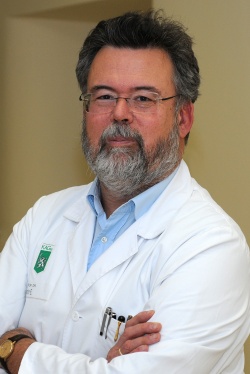 More than 128 medical societies in 68 countries participate in the IDoR, offering events such as public presentations, symposia or guided tours of clinical departments. The World Federation of Pediatric Imaging conducts a video and photography competition to promote paediatric radiology. "We want the IDoR poster to be posted in each and every paediatric department worldwide – at noon sharp local time. Photos will be taken and uploaded on our website every hour. We want to set off a veritable wave that will travel across the globe," says Dr Sorantin.
Moreover, there will be exciting events at many locations. Sorantin and his team, for example, will organize an open house in their Graz hospital where visitors can have a look at the radiology department. A special children's radiology department will be installed where the kids can do ultrasound exams on especially constructed replicas of the real equipment. The paediatric radiologist knows from experience that "Large devices often intimidate children and we want to deal with fear in a playful way." Moreover Professor Sorantin and his team will answer question every hour on the hour in an internet "Meet the expert" forum.
The International Day of Radiology was introduced in 2012 by the European Society of Radiology (ESR), the Radiological Society of North America (RSNA) and the American College of Radiology (ACR). 8 November 1895 is considered the day when Wilhelm Conrad Röntgen discovered x-rays.
Update: Prof. Erich Sorantin and his team won the award for the attending video with most likes (296 likes). Details on http://www.wfpiweb.org/ABOUT/IDoR2015pediatrics.aspx#Entries
PROFILE:
Professor Dr. Erich Sorantin has been heading the Clinical Department of Paediatric Radiology at University Hospital Graz, Austria, since 2013, the only dedicated university-based paediatric radiology department in Austria. After graduating from Medical School in Vienna, he received his specialist physician training in two disciplines: paediatrics and radiology (with focus on paediatric imaging). In 2002 he finished his habilitation and was subsequently appointed extraordinary professor. His research focuses on radiation protection, non-invasive imaging, bio-computing and simulation as well as artificial intelligence.