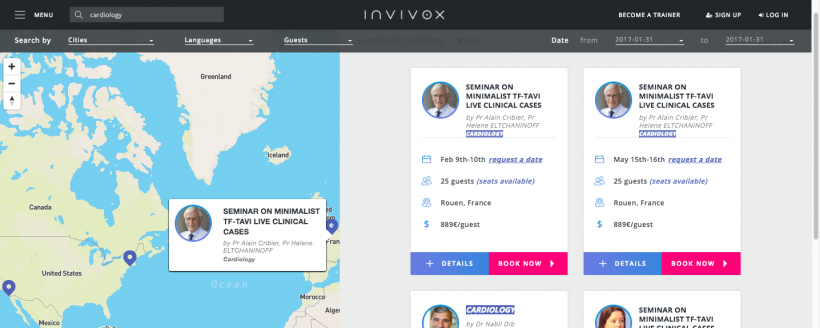 Invivox
Article • Surgery tutoring
How to find the right mentor
A French start-up eases international peer-to-peer teaching in TAVI, PRP or S-ICD and other leading medical procedures by taking physicians directly in the operating suites.
Report: Mélisande Rouger
Mentors play a tremendous role in every profession but perhaps nowhere else as much as in medicine. As technology advances and procedures multiply at the speed of light, physicians increasingly need tutors to deliver optimal care. What better place to learn than with experts in their own environment?
Bordeaux-based start-up Invivox is taking on the challenge to bring peer-to-peer teaching onto the global level, by enabling physicians to train with experts directly in surgical suites. 'Our goal is to become the Airbnb or Uber of medical training, by enabling physicians to find and book training opportunities with the best experts in their field,' explained Julien Delpech, CEO of Invivox.
Training slots in surgery, cardiology, urology and gynaecology are available on the platform, and the company plans to have every specialty on-board shortly. Invivox offers insight into medical practice by enabling participants to book entire days with experts while they are performing the procedures they have mastered on patients. Experts are chosen by a scientific committee and can then sell training slots directly on the Invivox website. Typically, specialists invite two to three peers to spend a day with them, during which they will deal with both clinically and technically pertinent cases.
Training with the rock stars of cardiology
The solution answers a long time demand from physicians to receive personalised training in procedures that are proving indispensable in their field, according to Delpech: 'Whereas meetings, conferences and workshops are excellent for networking, they only partially meet physicians' needs for training in particular techniques.' Having worked in the medical field for over 15 years, he believes this ability to connect physicians to living legends in their field is the added value of the tool. For instance, the company attracted world famous cardiologist Alain Cribier, who invented trans-arterial venous implant (TAVI) over a decade ago. 'Physicians say it's an opportunity they couldn't even have dreamed of. Cribier is TAVI's rock star, people wouldn't even think of sending him a mail, but there he is, available on our website,' said Delpech, who is currently opening the company's US office in New York City.
The formula has attracted an increasing number of physicians and investors ever since its launch in 2015. The platform features about 900 registered users and 105 training opportunities, and attracted €1.2M from various actors in and outside healthcare in March 2016.
Accepting a price to pay for mentoring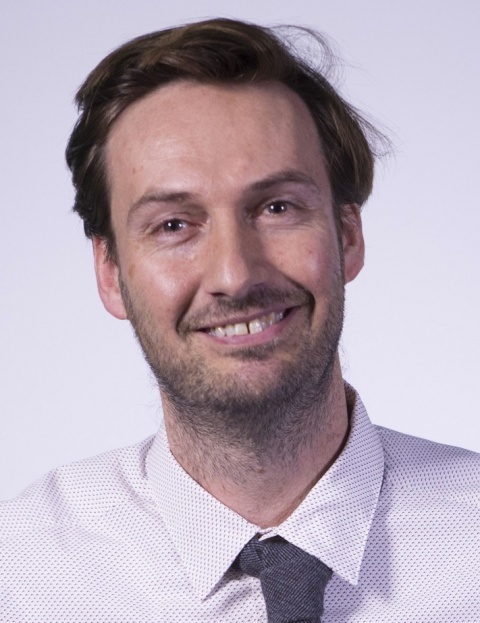 Guy Magalon, a renowned plastic surgeon from Marseille, France, has become a regular trainer. He has offered four trainings in platelet-rich plasma (PRP), a treatment he has mastered for scleroderma, an orphan disease. He echoed that the benefit of the tool lies in creating links between physicians of different horizons and levels. 'Invivox connects people, who may never have met otherwise,' he said. He also thinks specialists from different disciplines are bound to share training in innovative techniques, such as PRP, which sits at the crossroad of biology and surgery.
But physicians must learn to use this brand new service, which is changing the concept of mentoring, except for the proximity to one's tutor. 'There is nothing like seeing the gestures live to learn,' he emphasised. 'Invivox is introducing the concept of money into mentoring, so people have to get used to it.'
The average cost of a training slot is €1,100 per participant and each can gain Continuing Medical Education (CME) credits as well as a diploma declaring he/she has received expert training. The company is now establishing the service and aims to receive recognition by the competent institutions and scientific societies. In January 2016, it secured partnership with the Italian Society of Reconstructive Surgery and expects to augment its offer in this and other specialties.
Profile:
After spending years in operating suites where he trained surgeons to use evolving medical devices, Julien Delpech co-founded and became CEO of Invivox, which specialises in peer to peer teaching. His 15 years' experience in sales and marketing operations for major international medical leaders (Allergan, Ipsen) in France, Latin America, the USA and Eastern Europe, have proved a considerable asset.