Image source: Unsplash/Jonathan Borba
News • Medical Device Regulation
How the new MDR may hurt patients in the short term
The intentions behind the Medical Device Regulation (MDR) are good. Ultimately, the regulations should prevent inferior medical devices, technologies and pharmaceuticals from endangering peoples' lives while increasing the quality of drugs and devices entering the market.
By Tally Eitan, Chairman, Eitan Group
At the same time, MDR could present several serious immediate challenges to European healthcare systems. One estimate posits that half of all currently used medical products will be removed as a result of MDR, while newer device models will be more expensive to counteract the cost of meeting the new regulations. According to one survey, only 28% of companies with revenue of more than $1 billion dollars plan to be fully MDR compliant by May 2020, meaning that 72% will be unable to release new products after that time. This indicates the possibility of a potential shortage of supply in the coming years.
Recommended article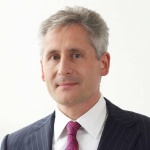 Article • Regulation
By 2020 medical devices manufacturers must document the clinical effectiveness of their devices more extensively. The Medical Device Regulation (MDR) presents a fundamental impact on innovation and price calculation for medical devices. Since the faulty PIP breast implants scandal in France (March 2010), there have been frequent calls for tighter licensing regulations for medical devices within…
Beyond the adjustment in equipment that hospitals and manufacturers must make, many smaller medical device companies could be scared off by new barriers and choose not to pursue the CE mark until the regulations, processes and associated costs are better understood or level out in terms of cost.
Smaller medical device companies will likely choose to focus on other markets with lower barriers to entry, prioritizing North America and Asia over Europe

Tally Eitan
Consider the necessary step of finding a Notified Body (NB) to certify the product. Currently, there are only eleven NBs registered in five different countries that are qualified to certify products for MDR. Previously there were 58 across Europe. This will drive up the cost of using NBs while also increasing the length of time to get certification, something European MedTech associations have lamented. Smaller medical device companies will likely choose to focus on other markets with lower barriers to entry, prioritizing North America and Asia over Europe.
In addition, Authorized Representatives, those who represent foreign companies in the EU, must now share liability along with the manufacturer for problems that occur from the device. This will push some non-European companies out as a result of added costs.
As a result of these changes (and many others), EU medical systems will likely struggle to maintain levels of care as fewer innovative products come to its borders. In the long run, the market is likely to adjust, and the EU is a big enough prize that serious companies will find efficient ways to navigate the regulations. However, the short-term impact on European healthcare could be significant.
Infusion Pumps – Quality and Quantity issues
Infusion pumps are a particularly interesting test case for MDR. Infusion devices are unique for two reasons. One, they are ubiquitous. 90% of patients who come to a hospital use an infusion pump. The second reason is that, oftentimes, hospitals' infusion fleets are older, as these devices are designed to be rugged and usable for many years.
Given that most infusion pumps are older, it is not worthwhile for manufacturers to recertify, even if these pumps are operational. This means that overnight, many older models could become not just obsolete but illegal to use. Without readily available cheap replacements, there could be serious short-term concerns for patients requiring infusions of any sort.
Regarding innovation, the primary ways to improve on current infusion pumps is through maintenance and connectivity improvements. For instance, as infusion pumps are key to most hospital functions, finding ways to bring maintenance in house, with the ability to run diagnostics quickly, make simple repairs and bring damaged pumps back online quickly is a major emphasis for hospitals. Additionally, connectivity improvements can see pumps better integrated into electronic health systems and save doctors and nurses significant administrative time.
However, MDR will likely make it harder for better pumps to reach European markets. Smaller startup companies that are "innovation forward" will face significantly higher costs and a new regulatory framework than they face in the more familiar American or Asian territories. While they may still try to eventually enter Europe, it will likely be far more cautiously. Those that do will have to be ready to commit a significant amount of resources to keep up with post-marketing surveillance requirements necessitating a greater commitment from the medical community before the launch of a new product. Therefore, Europe risks falling far behind in the quantity and quality of not only infusion devices, but other new medical technologies currently being developed.
What can be done
In order to best prepare for the coming MDR switch, medical facilities should already be checking with all their manufacturers to ensure that they are familiar with the manufacturer's plan for MDR. Those that find that they may face significant shortages in key products such as infusion pumps should explore how they can offer financial incentives for companies to meet the minimum demands for patient care.
At the same time, it behooves the relevant political authorities to consider specific extensions for those products which have been proven to work while hospitals and clinics adjust. The goal of new regulations is to protect patients, we should be careful not to harm them in the process.
Profile:
Tally Eitan is the Chairman of Eitan Group, developer of future-ready infusion therapy systems for hospitals, ambulatory & home settings, as well as wearable solutions for easy self-administration. Previously the CEO of Eitan Group company, Q Core Medical, Tally has played an instrumental role in guiding the business and regulatory strategy of Eitan Group. A technology transaction lawyer with extensive California and Israel experience and the founder of a major Israeli commercial law firm, Tally is one of Israel's most prominent intellectual property lawyers.