Germany creates Diabetes Competence Network
Seven German research alliances join forces to form network of experts.
The German Federal Ministry of Education and Research recently agreed funding for a diabetes competence network — the first diabetes mellitus project to be funded by the ministry's new "Health Research — Research for People" programme.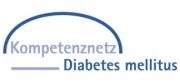 The aim of the new network is to improve healthcare provision by generating new
insights into the development, prevention and treatment of diabetes mellitus. Optimum
healthcare is especially important in the early stages of disease, when complications
and their impact on healthcare budgets are easier to prevent. A key focus of the new
Diabetes Competence Network will be to improve the translation of research results
into everyday medical practice. This competence will be available not only to national
and international experts, but also to doctors, patients and the public at large.
Diabetes Competence Network, lead projects
Future paediatric diabetes. Coordinator: Prof. Dr Reinhard Holl, University of Ulm
Translational research on the early pathogenesis and prevention of young-onset
diabetes (TREPPYD). Coordinator: Prof. Dr Anette-Gabriele Ziegler, Technical
University Munich and Klinikum Schwabing StKM GmbH, Munich
Advance knowledge for restoration of beta cells and diabetes (AKROBAT).
Coordinator: Prof. Michele Solimena, Technical University Dresden
Biomarkers. Coordinator: Prof. Dr Hans-Ulrich Häring, University of Tübingen
Diabetes – collaborative research of epidemiologic studies (DIAB-CORE).
Coordinator: Dr Wolfgang Rathmann, Deutsches Diabeteszentrum, University of
Düsseldorf
Diabetes and mental aspects (DIAMANT). Coordinator: Prof. Johannes Kruse, University of Düsseldorf
Depression and cognition in diabetes. From neurobiological mechanisms to
treatment strategies (DECODIA). Coordinator: Dr Frank Petrak, University of
Bochum
In this constellation, the Diabetes Competence Network covers the spectrum from
basic research and clinical studies through to epidemiological studies, healthcare and
healthcare economics. It will also be liaising closely with the Adiposity Competence
Network, another newly created network funded by the BMBF.