Fylde Coast Medical Service is one of the first out-of-hours care providers in England
Fylde Coast Medical Service (FCMS) is one of the first out-of-hours primary care providers in England to pilot the Department of Health's new initiative, NHS 111, using Advanced Health & Care's (Advanced's) Adastra system.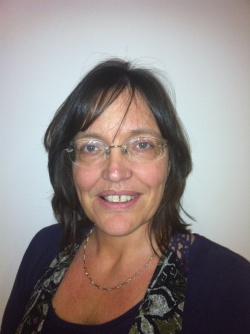 FCMS serves 450,000 people across Lancashire and is one of the first out-of-hours providers in England to pilot NHS 111, which will become the route to accessing urgent care across all of England by April 2013.
NHS 111 is a free service available seven days a week, 24 hours a day, which can be accessed by calling the easy to remember, three-digit number, 111. This service offers help and advice for minor injuries and illness when it's not an emergency. For emergencies, 999 continues to be the number to call.
In Nov 2011, NHS 111 went live across Lancashire (except West Lancashire) as part of the first phase of a four phase pilot. Cumbria will receive the service in early 2012.
FCMS has teamed up with NHS Direct and North West Ambulance Service NHS Trust (NWAS) to launch the NHS 111 pilot. Adastra, a market-leading IT patient management system, has been selected by both FCMS and NWAS to deploy NHS Pathways, a clinical assessment tool that enables prioritisation and triage over the telephone. As part of the project, Adastra will be linked into the North West Ambulance Service's (NWAS) 999 call management system.
With NHS 111, people with an urgent health issue that is not an emergency can call 111, where they are assessed, prioritised and routed to the most appropriate care based upon the symptoms they report. The call-handler steers patients towards a range of care options from self-care through to nurse clinicians, GPs, urgent care centres and accident and emergency departments whilst also having the capability to pass calls directly to the ambulance service in the event of an emergency.
Patient calls are processed by FCMS using NHS Pathways, a clinical assessment tool that helps to determine care needs and which is embedded into the Adastra patient management system. If the call needs to be referred, the operator launches the directory of services and directs the patients to the most appropriate care.
Using Adastra linked with NHS Pathways, 111 callers are provided with a seamless experience and the need to repeat information to different care providers is eliminated.
Suzy Layton CEO of Fylde Coast Medical Services says: "We are proud to be one of the first out-of-hours organisations to deliver NHS 111. Adastra is easy to use, effective and integrates well with NHS Pathways. We have also found Advanced's consultants to be very knowledgeable and responsive to our needs, helping us to integrate the IT systems at each step along the way."
Jim Chase, Managing Director of Advanced Health & Care, says, "The roll-out of NHS 111 is a significant development which requires robust and scalable IT systems. Adastra is the ideal patient management system for delivering NHS 111 as it is already proven in the NHS 111 setting as well as in out-of-hours, urgent and unscheduled care settings. Working in close partnership with Fylde Coast Medical Service, we are ensuring that Adastra supports urgent care needs across the North West both now and into the future."
In addition, Advanced is one of four training providers licensed to deliver NHS Pathways training to urgent and emergency care service providers.
Adastra, which is the only fully compliant NHS 111 system in England that is also approved to access NHS CFH's Personal Demographics Service and the Summary Care Record, is currently used by the majority of out-of-hours services across the UK and Ireland.