Frost & Sullivan: need for CV multi-modality platforms
A recent study of the market researcher Frost & Sullivan estimates that the market of CV Image Management Systems will reach $670 million in 2014. The reason: Evolving standards in CV care produce the need for platforms that integrate patients images and related information.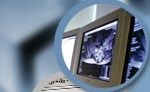 Although most cath and echo labs have adopted digital x-ray technology, digital echo, or analog to digital converters, the image data from these core modalities are often managed independently. But evolving standards in cardiovascular (CV) care have produced the need for a multi-modality image management platform that integrates patient images and related information. Providers of CV image management systems appear set to benefit from this growing need as their products integrate radiology and nuclear cardiology, and offer more advanced structured reporting capabilities.
New analysis from Frost & Sullivan, North American Cardiovascular Image Management Systems, finds that the market earned revenues of $272 million in 2007 and will probably reach $670 million in 2014.
"Currently, single-modality image management solutions supporting each type of lab constitute silos of information, which prevents the exchange of information with other systems in order to create a unified view of the patient," notes Frost & Sullivan Industry Analyst Nadim Daher. "By consolidating image management for several modalities onto a single platform, multi-modality solutions can aid the formation of a single integrated system, and enable the use of advanced workstations that support the new standards of cardiovascular care."
To find optimum uptake, the novel CV-PACS technology must be capable of replacing and/or integrating with the legacy infrastructure in cath and echo labs. Meanwhile, labs are encouraged to share common grounds with nuclear imaging and radiology by deploying enterprise-wide image management systems.
Additionally, cardiology IT systems have to show further integration and inter-operability to consolidate images from various sources and other enterprise systems. As such, they play a central role as integration platforms for larger facilities to help develop patient-centric CV care processes and records.
While offering novel capabilities and integrated solutions, CV image management system vendors will have to strategize in order to deal with the increasing levels of competition and more complex sales cycles.
New business plans are crucial; as they must deliver on several fronts to help customers meet mounting challenges. Vendors must pay greater attention when assisting customers with improving productivity and departmental efficiencies, by helping them support higher imaging procedure volumes while simultaneously reducing costs and turnaround times.
Apart from using these product capabilities to attract larger contract opportunities, vendors must also educate prospective customers about the benefits of enterprise-wide systems. Specifically, they should proactively help customers overcome political restraints, align the incentives of enterprise stakeholders, and cater to every CV sub-specialty. Additionally, vendors need to give top priority to service due to the complexity of their solutions.
"While CV-PACS solutions are much less hardware-based than in the past, they offer more sophisticated software components and require a larger professional service component," notes Daher. "The CV-PACS market is fast becoming more service-oriented, thereby challenging vendors to increase profit margins by providing cost effective implementation and support services to a growing customer base."
This article is adapted from the original press release.