From friend to foe
Autoantibody testing as an important diagnostic tool in autoimmune disease
It's a war against a perceived enemy that is not – autoimmune disease like rheumatoid arthritis, lupus erythematosus or multiple sclerosis, occur when the immune system attacks normal tissue components. Characteristic of those disease patterns are autoantibodies in the blood, which the immune system produces to attack its own organism.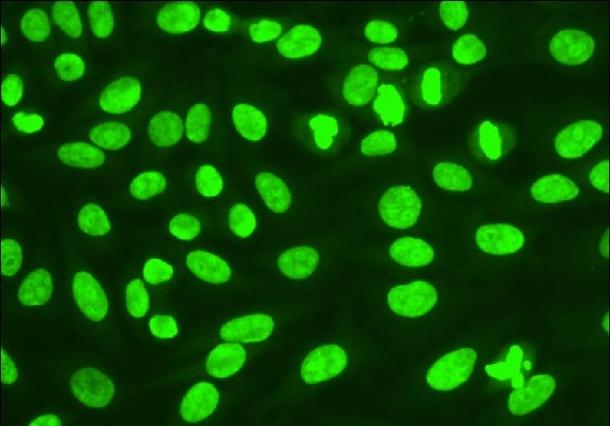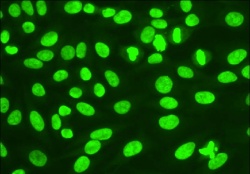 The detection and quantification of those disease-specific autoantigens are an important test in the diagnosis and management of a variety of autoimmune diseases, as Dr Joanna Sheldon, Director Protein Reference Unit, Department of Cellular and Molecular Medicine at St. George's University of London, UK, well knows. We asked her to explain how laboratory testing can discover those autoantibodies and what challenges the tests present
Dr. Sheldon: Tests, any test, should be used to help the physician include or exclude a diagnosis, monitor a disease or assess a patient's prognosis. Autoantibody measurements are most useful as part of the diagnostic panel for disease, for example, antibodies to components of cell nuclei are part of the diagnostic criteria for systemic lupus erythematosus. Autoantibodies are generally less useful in monitoring disease progression or assessing prognosis.
In recent years, what technical leaps have autoantibody tests taken?
The major development has been the introduction of automated methods for autoantibody detection and measurements. Some labs are moving from manual indirect immunofluorescence methods to automated ELISA or even multiplex based assays. Unfortunately, in many situations these have made the analysis easier with less need for technical skill, but have not improved the diagnostic value of the tests. Some companies are even trying to develop bedside assays for autoantibodies!
What are the weak spots of those autoimmune serology tests?
There are many weak spots and they can all be summarised by the word variability. Variability in the target antigens, variability in the antibodies in the patients' samples, variation in methods, variation in the detection systems and poor standardisation. Each contributes to high variation in autoimmune serology testing and no-one knows what the right answer is.
Why are standardisations so difficult to realise?
The difficulties also come down to variability. There are many components of an autoantibody test that need to be defined and it will not be easy. Every manufacturer of autoantibody tests believes they are doing the tests in the correct way and getting the correct result, but it's just not possible that they are all correct. It's likely that we will need to define more clearly the antigens to be, the standards for the assay and the detection systems used. All these elements present problems and this process will take time and considerable effort. We also need all the diagnostic companies making autoimmune kits to participate in this important process.
What must be overcome to change the analytical problems?
There are many hurdles -- and I can't imagine a quick result. We need to start somewhere and recently a collaborative project between the IFCC and IRMM has started on the harmonisation of autoantibody testing. We have identified five quantitative autoantibody tests where there is an importance in the 'concentration' of the autoantibody. We have some materials that we are evaluating for their potential as 'harmonisation samples'. There are considerable processes to go through; these materials need initial testing, stabilisation, purifying, more testing and then, hopefully, bottling, value assignment and distribution. However, this is a gross over-simplification of exactly what needs to be done.
If we are successful, we need the diagnostic companies to perceive that this is an important and valuable development and to consider it sufficiently important possibly to change their methods to harmonise them using these materials. If we do achieve this, the work will not stop. There will be a continual process of re-evaluation of the materials and investigations of whether the introduction has reduced variability in autoimmune testing. We may then need to look at harmonisation of the autoantigens and maybe even the methods….I think this is a life time work!

* As an international expert and speaker at the IFCC WorldLab session 'From Bench to Bedside in Autoimmunity', Prof. Sheldon will discuss: 'The many challenges of autoantibody testing' on 16 May at the 2011 IFCC WorldLab meeting in Berlin, Germany.
Interview: Karoline Laarmann