From CR to DR
Breathtaking though the rate of improvement in medical imaging systems may be, many hospitals remain locked into their various evolutionary stages – depending on their needs and capabilities. With its versatile portfolio, Carestream Health, provides choices to meet their diverse circumstances.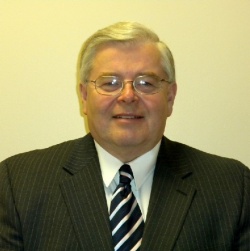 Daniela Zimmermann asked Jim E Burns, Carestream's Director of Advanced Development and Strategy, and Helen Titus, the firm's Worldwide Marketing Manager for Digital Capture Systems, about today's coexistence of Computed Radiography (CR) and Digital Radiography (DR) and what the future holds for digital X-ray systems.
Questioned about the advantages of digital over computed radiography systems, Jim Burns pointed out that these are obvious in dose, productivity and image quality, for example. 'DR technology either delivers better image quality at the same dose as CR or similar image quality at lower dose than CR. DR also allows for very quick availability of preview images, so that the radiographer can be certain, within seconds, whether good image quality or the correct position is achieved, or not. While with CR, it can take minutes before you see the first image results, because you have to position the cassette behind the patient, take the shot, bring the test cassette to the scanner – maybe on a totally different room or floor – and then wait for the image to enter the PACS.'
In terms of clinical importance, he believes DR is particularly beneficial in intensive care units '… where every second counts in diagnosis and where patients are least movable. Some of these patients can also be very heavy and therefore it simplifies processes enormously if the staff can determine quickly and easily if image quality levels are adequate. We have also found that ICU staff utilise one of the special features of both our CR and DR solution, called Tube and Line Visualisation Software for amplified visualisation of tubes and lines in thorax and abdominal radiography. The programme generates a specially processed companion image to make objects very noticeable to the practitioner, so he can check for correct positioning of tubes and lines.'
For the same reason, Helen Titus added, DR presents a big advantage in surgery. 'Clinicians take our DRX-Mobile system with them into the operating room to get instant X-ray images. They use it for even very simple applications, like looking for so-called "leave behinds", sponges or tools that might have been left inside the body.' So why do hospitals still buy CR technology? It's mainly due to cost, Helen Titus believes: 'For some smaller facilities, which handle lower patient volumes, digitising the image with CR is still a good choice – and Carestream offers some products to bridge the gap between the costs of CR and DR. For instance, our DRX-1 System allows customers to keep the existing analogue X-ray equipment, such as a generator, wall stand or bucky table, and just upgrade the detector. The DRX-1 detector is the same 43 x 35 cm size and thickness as any standard existing film or CR cassette. This means, the DRX detector is qualified for nearly all the established systems in the world. And, with our recent acquisition of Quantum Medical, we have even more opportunities to serve the value-tier market by integrating our detector into their floor standing X-ray solution, the Q-Rad system.'
In other cases, hospitals cannot afford to retrofit their systems to DR all at once, Jim Burns pointed out. 'That's why we make sure that all our products user interfaces are the same. So when a radiographe uses a CR system in an out-patient clinic and then changes to the DR system in the ICU, he finds the same working environment. Because of the high DR productivity, we also have customers who find they only need three DR instead of four CR systems, which is another way to minimise total costs. Or, they might have two detectors in a room and for a certain period of the day take the detector out with them on their intensive care rounds. So they can essentially share detectors in various systems and therefore make the best out of their capital equipment.'
The DR market is certainly expanding, Helen Titus confirmed, adding: 'Interim solutions, like our DRX-1 system, allow the market to grow even faster. In terms of the pace of adoption, the US, Canada, Western Europe and China are leading the way. On the other hand, we face the first DR replacement systems of rooms that started very early with digitisation. Nevertheless, we believe CR will also stay the right choice for other facilities, for a long time.'
In the future, when DR costs fall, Jim Burns believes emerging markets, such as Latin America or some Asian countries, will follow suit. 'The market-based dynamic has changed over the last 18 months, with many companies entering the detector sector. This competition will push prices. In addition,' he predicted, 'there will be technical improvements making the systems more robust and affordable. Among other things, manufacturers are already considering backplane structures other than glass for the digital detectors. Because they are the cost drivers of radiography systems, the bright future of DR will depend on the accessibility of detectors.
More on the subject:
More on companies: