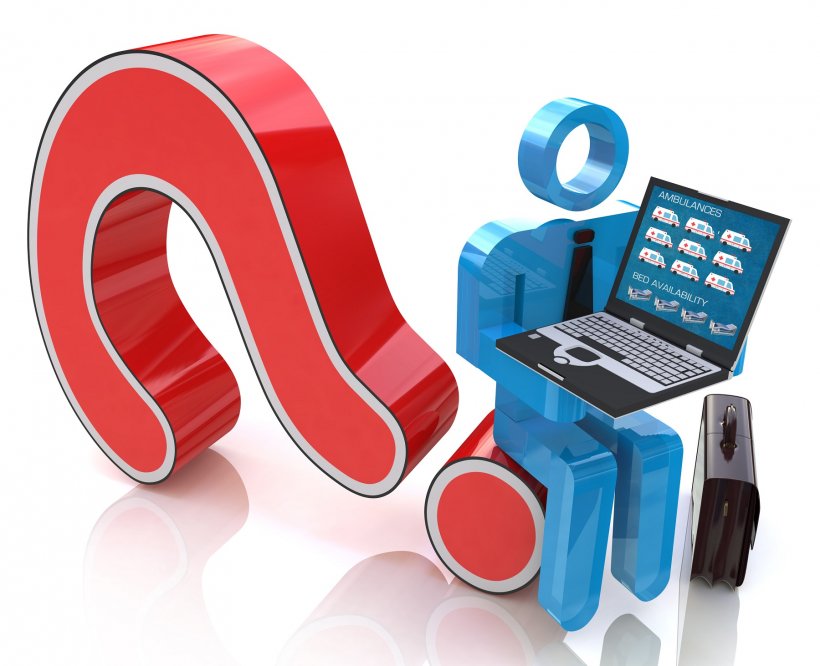 Source: Shutterstock/Visual3Dfocus
Article • Vive le algorithme
French government gets ready for AI in healthcare
The concept of artificial intelligence (AI) has been touted as an important aid for healthcare for at a decade. However, despite years of research and major technical and scientific advances we are only at the beginning of its use in a medical environment.
Report: Jane MacDougall
For AI to function correctly huge amounts of relevant data need to be accessible to its algorithms. France is conscious of being behind other European countries, namely the UK, Netherlands and Denmark, the USA and Canada, in terms of cross-referencing the data sources required. This is particularly surprising as the French have a unique resource of centralised public databases, medical, social and financial, managed by governmental organisations but until now kept separately. This will change during 2019 when, thanks to a government initiative "AI for humanity", grants will be awarded to public-private consortia capable of putting in place the mechanisms for cross-referencing and managing these data in a way that is fully exploitable within three years. Actors are invited from all sectors (health, transport, agriculture etc.) with the aim of joining expertise and experience in order to be as efficient as possible. Obviously, this has to be within European norms for the protection of personal information.
As the very thought of AI is often frightening to the general public, President Macron has pledged to be completely transparent about the algorithms being used and educational programmes based on the advances made will be put in place so people are aware of the changes coming.
In the health sector where surgical robots and AI for diagnostics are already in use, the French government is adamant that AI will not replace doctors, but assist them, e.g. by removing doubts and/or doing repetitive tasks. However, a need for doctors to embrace new technologies is recognised. Continuous education programmes for healthcare professionals will be put in place so that doctors are aware of the latest developments and can incorporate advances in AI into their practice, for patients to always have the best possible care. The specialties that are considered as the most likely to change quickly are radiology and dermatology.
There are several artificial intelligence systems under development in France for use in the healthcare sector. One tool already in use by accident and emergency departments is eCerveau (eBrain). This system links all essential information on bed availability, ambulance service and emergency department activity. The number of patients present in the service, and where they are physically, can be monitored in real-time. This enables extremely fine management of the resources of each emergency department, as well as optimal orientation and management of patients during periods of stress or crisis.
The department of social security has a joint research project with the Ecole Polytechnique to exploit and analyse data from all the different regional social security regimes to detect abnormalities in drug use, fraud and abuse.This will also create a database that can be used for epidemiological studies and help politicians in the construction of future public health policies and improve the efficiency of the social security department.
Doctors at the Trousseau hospital in Paris have a developed an intelligent system for obstetrics and gynaecology ultrasound imaging. A preliminary study has evaluated the system's ability to support accurate annotations of ultrasound images, using ultrasound diagnosis of ectopic pregnancy as a model clinical situation. The precision rate is appropriate for accurate input of a computer-based clinical decision support and it is hoped that it will eventually be used to support medical imaging diagnosis of complex conditions in obstetrics and gynaecology.
A project on-going since 2010 is the development of software that can read and summarise patient data rapidly in order to provide the emergency services with the information they need to make instant decisions e.g. prescribed medication, comorbidities etc. There is also a current French-led H2020 project, Desiree, which is a web-based software ecosystem for the personalised, collaborative and multidisciplinary management of primary breast cancer. Desiree will provide decision support on the available therapy options by incorporating experience from previous cases and outcomes, going beyond the limitations of existing guideline-based decision support systems (DSS).
With all these examples, one potential bottleneck is the quality of the data in the system. While the medical database is a nationwide resource it was originally constructed with the aim of determining costs therefore sometimes specific incidences are not completely annotated e.g. if a patient was hospitalised for a respiratory problem the fact that they also had cancer might have been overlooked as it did not contribute to the expenses incurred. Correction of these errors is an important on-going task.
There is no doubt that AI has the potential to revolutionise healthcare. It is clear that tasks that today are only performed by a doctor will one day be carried out by a medical technician or even a computer interface. This is why education of doctors and the general public about the place of AI in healthcare has such prominence in the French government's plan.