Fingertips roll your NEXT
Infection, the tightest space and fast scanning are the three biggest things clinicians must tackle today in a point of care (POC) environment.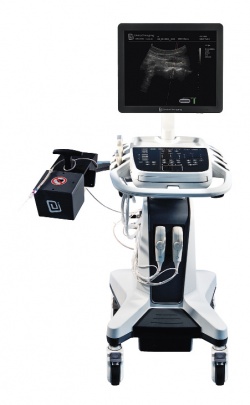 The manufacturer United Imaging Systems reports that NEXT series ultrasound system removes these complexities and barriers. 'NEXT features a sealed, easy-to-clean, tempered glass control panel facilitating disinfecting. The ergonomic design, with height adjustable control panel and a large19-inch monitor on an articulating arm, makes NEXT easy to position even in the most challenging clinical environment,' the firm explains.
The system also has a small footprint and long battery life for mobility and access at the POC. The most advanced ease of use modes and protocols also ease as well as speed up medics' workload.