European approval for advanced SAPIEN 3 Valve
Edwards Lifesciences Corporation, the global leader in the science of heart valves and hemodynamic monitoring, announced that it has received CE Mark in Europe and is initiating the launch of its most advanced transcatheter aortic valve, the Edwards SAPIEN 3 valve.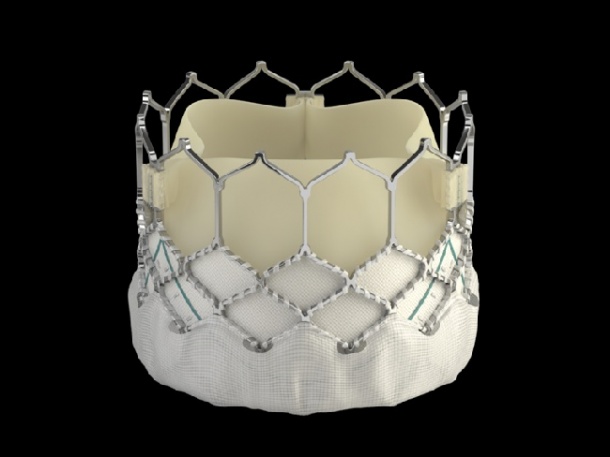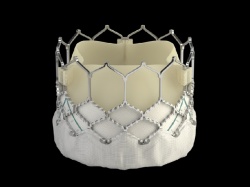 The SAPIEN 3 valve builds upon Edwards' decades of experience in the development of tissue heart valves, and the proven benefits of the Edwards SAPIEN valves. The new valve has an outer skirt – a cuff of fabric surrounding the valve frame – providing a seal to address paravalvular leak. The effectiveness of this solution is supported by the limited clinical experience1, 2, as detailed in two first-in-human feasibility studies, which demonstrated that significant paravalvular leak was eliminated during transcatheter aortic valve implantation (TAVI).
The SAPIEN 3 valve is the only commercial transcatheter heart valve that can be delivered through a low-profile 14 French expandable sheath (eSheath), which has shown through early clinical experience a low rate of complications1, 2. The valve can be implanted through multiple approaches: transfemoral, transapical or transaortic. Once implanted, the discreet valve anchors in the aortic annulus.
"European physicians have been eagerly awaiting the launch of the Edwards SAPIEN 3valve, and we are very excited to make it available today. It has a unique design intended to provide a simpler procedure, along with fewer post-procedural complications and a faster recovery for patients," said Larry L. Wood, Edwards' corporate vice president, transcatheter heart valves." Based on our clinical leadership in transcatheter heart valves, we believe the SAPIEN 3 valve's EDWARDS RECEIVES EUROPEAN APPROVAL FOR SAPIEN 3characteristics and procedural refinements have the potential to transform TAVI for both physicians and patients."
In the United States, the Edwards SAPIEN 3 valve is an investigational device being studiedin the PARTNER II Trial and is not yet available for sale in the country.

1 Binder RK, Rodés-Cabau J, Wood DA, et al. Transcatheter Aortic Valve Replacement With the SAPIEN 3: ANew Balloon-Expandable Transcatheter Heart Valve. J Am Coll Cardiol Intv. 2013;6(3):293-300.doi:10.1016/j.jcin.2012.09.019.
2 Dvir D, Barbanti M, De Larochelliere R, et al. TCT-787 Preliminary Clinical Experience using the SAPIEN 3device. J Am Coll Cardiol. 2013;62(18_S1):B239. doi:10.1016/j.jacc.2013.08.1539.