Esaote unveils new product at ECR
At ECR, the annual meeting of the European

Congress of Radiology, Esaote introduces MyLab Alpha, Premium Performance Portable Ultrasound System in Radiology.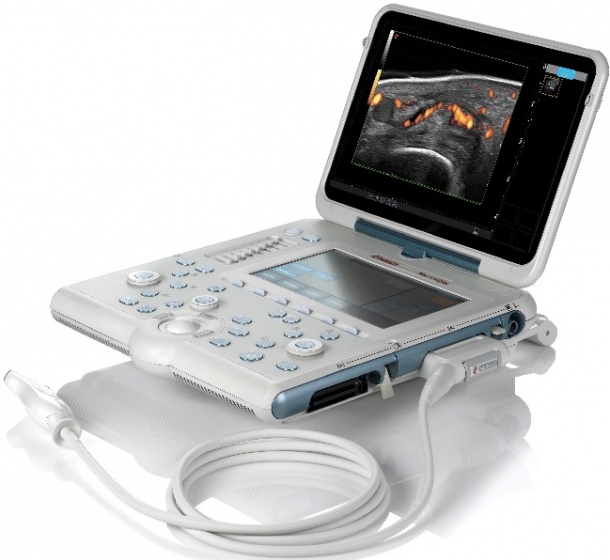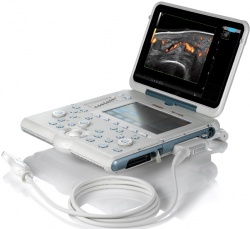 MyLab Alpha is based on a Productivity-Oriented Platform (POP), designed to deliver performance, ergonomics, mobility and connectivity with the highest level of simplicity.

Thanks to its innovative connectivity, MyLab Alpha can perform ultrasound examination and send wireless the clinical image to mobile devices (such as tablets and smart-phone) which allows clinical images, clips and reports to be displayed.

The possibility to send the ultrasound examination to mobile devices allows the clinician to access and display clinical information wherever he is located, even away from his workplace.

Small systems but more and more efficient and powerful: these are characteristics shared by the medical diagnostic systems developed by Esaote and by wireless technologies, which are spreading rapidly also in the health sector, offering great advantages to the final end-users.

"Our goal" said the Managing Director of Esaote, Fabrizio Landi "is to provide not only high performance diagnostic systems but to improve the usability of clinical data, thus helping to increase productivity and efficiency of health care facilities.
More on the subject:
More on companies: