Equipment safety and nursing care
The safety of medical products, which includes bedding, depends on three pillars: identification of mistakes, updating standards and training.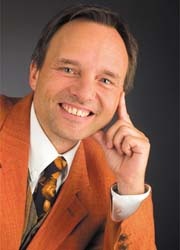 IIdentification of mistakes
In Germany, these mostly concern faulty operation and must be reported to the Federal Institute for Drugs and Medical Devices (BfArM) according to Medical Products Safety Guidelines. They must then
be rectified.
Identifying risk factors
Jochen Iwen summarises reported incidents in Germany
First the good news: In the years from April 1998–2008, only 40 incidents were reported to the Federal Institute for Drugs and Medical Devices, for assessment. The following picture emerged from those events:
• 10 reports related to fire (including smouldering, deflagration and explosion)
• 10 reports of malfunctioning
• 6 reports related to medical presentation
• 5 related to mechanical problems
• 5 related to complaints and falls
• 3 related to electrical fields
• 1 report indicated a labelling problem
In terms of causes the distinction lies between
• product-related (14)
• non-product-related (25)

Example of a non-product-related cause: One report related to the fall, and subsequent death of a patient, because a system was used in addition to the normal mattress. The manufacturer had stated in its instructions that the product should be used in place of a mattress.
In 26 of the 40 reported cases there were no effects or only a slight impact on patients and users, such as minor injuries (e.g. reddening of the skin, through bruising). In three of the 40 occurrences there were severe injuries, e.g. decubitus ulcers on the back of the head, an open wound, and in three further cases the injuries led to patient mortality (1 x fall out of bed, 2 x effects of burns, although the product did not cause the fire). The severe injury causes were:
• faulty use
• non-observance of instructions
• patient behaviour

In 17 cases, corrective measures to rectify the mistakes, based on the assessment by the German Federal Institute for Drugs and Medical Devices or the respective institutes in other countries, resulted in changes to the design and construction of products with regard to manufacturing-related defects, product information and handling.
As a precaution it is recommended that in the new or further development of products, construction and manufacturing related factors that become apparent should be taken into account, such as unit dimensions, quality control and suitable product documentation (instructions), along with user and patient requirements. Proper use by trained staff along with observance of instructions and regular inspection of the products used should be a matter of course.
* Source: MTDialog 7/2008, p. 50 ff (www.mtd.de)

Updating standards
In terms of medical products, this should become internationally compulsory, with test criteria and procedures harmonised, which would facilitate comparisons of results and therefore products.
Updating standards
Peter Diesing reports on a meeting of the ISO Groups in TC 173 SC 1
During the second meeting in 2008 of the ISO Groups in TC 173 SC 1, which took place in Japan, the four working parties came together to work on existing and new ISO standards covering technology for wheelchairs and mattresses. The main focus was on ISO 7176 for wheelchairs and stair climbers and ISO 16840 for seating products. In addition, the second 2-day meeting of the mattress group focused on the testing of microclimatic and mechanical properties; accelerated aging of products; terms and definitions and the mechanical properties of mattresses.
The Shear Force Initiative (SFI), an international group of scientific specialists, presented results studies of the possibilities of measuring, describing and explaining shear forces and their effects on tissue and its reaction.
Intensive discussions took place on North American and European philosophical differences regarding air-filled mattresses. In the USA, mattress description mainly involves measurement of the depth of indentation and envelopment, which enables characterisation of the properties of Low Air Loss and foam mattresses and other products for continuous pressure relief. This work is supported by S3I, a subgroup of the NPUAP in the US. By contrast, Europe's gold standard is the Alternating Pressure Philosophy, which must describe the shape of the pressure over a period of time in these products.
Working party 11 focused on seating, including flammability of products and the idea of an indenter instrument to measure interface pressure.
A European subgroup on mattresses met again in Berlin (20-26 October) particularly to focus on the description of alternating pressure.
Staff training
Realistically, manufacturers should involve future users of their products in the development. This will later avoid problems with the introduction of products on the market.
Staff training
Successful quality assurance regarding pressure ulcers requires proper training for medical staff and caregivers, says Hartmuth Brandt
In medical/healthcare products shops that are commissioned in Bavaria by the statutory health insurer AOK to provide anti decubitus systems for AOK patients, medical staff receive two-day training conducted by Mobilissimo. The curriculum covers basic medical knowledge regarding pressure ulcers as well as the handling of questionnaires and documentation and, above all, the professional selection of an appropriate anti-decubitus mattress for the individual patient.
The participants (primarily rehabilitation technicians and hospital and home-care nurses) gain a first-hand impression of various available anti-decubitus systems. More than 20 systems from various manufacturers in different countries have been compared. Each participant spends a night on either an alternating air pressure mattress or an air cushion.
Another important issue is economics: What exactly is 'sufficient and appropriate' care that does not 'exceed the necessary', and where does excessive and superfluous care begin? At the end of the two-day training, the participants receive a certificate that permits them to deliver anti-decubitus systems to AOK patients.
The training course resulted from an agreement between the regional orthopaedics technicians association with AOK. Currently AOK Hesse does not offer any courses because, due to tight registration restrictions, not enough merchants were eligible for participation. Consequently, in some areas participation modalities were changed; now in Bavaria, for example, a qualified nurse who works a medical supplies store is allowed to determine a decubitus stage and select an anti-decubitus system. However, Mobilissimo will continue to provide training courses commissioned by the association of the medical supplies sellers, which received very positive feedback.
Details: H.Brandt@mobilissimo.de