Where abortion isn't illegal, it should be safe and accessible
Each year about 46 million women in the world decide to have an abortion because of unwanted pregnancy. Half of them have no other choice but to access unsafe abortions, leading to the death of worldwide 70,000 women every year - including Europe. At least in areas where abortion is not illegal, this disgrace can be abolished by the access to safe abortions.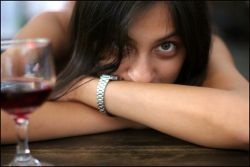 The above mentioned figures were published yesterday during a hearing on "access to safe and legal abortion: a right without limitation?" organised by the Committee on Equal Opportunities for Women and Men of the Council of Europe Parliamentary Assembly (PACE).
Gülsün Blighean, the Committee´s Chairperson stressed the need for access to safe abortion in her speech, but pointed out, that abortion should of course not be a method for family planning. But when abortion is not illegal, it should be safe and accessible. She and her colleague Gisela Wurm (Austria, SOC) ask for measures that remove obstacles to existing abortion services and provided women with information which ensures their access to completely safe abortion.
Whereas the experts were unanimous that abortion rates are declining across Europe, it is also necessary to strengthen comprehensive strategies, including sex education, full access to affordable contraceptives and the provision of non-stigmatising information.
Furthermore the experts stressed, that the rate of abortion is not a question of legality as the example of the Netherlands shows. It is confirmed, that the Netherlands, whilst having one of the most liberal abortion laws, accompanied by information on and access to contraceptives and abortion, had one of the lowest abortion rates in Europe.