Article • Implementation
En route towards digital pathology
The benefits of digital pathology have been well-documented along with the need for significant capital investment. Yet, as some pathology networks are discovering, there can be ongoing challenges to bringing an integrated system into play.
Report: Mark Nicholls
Source: Pixabay/Lichtmagnet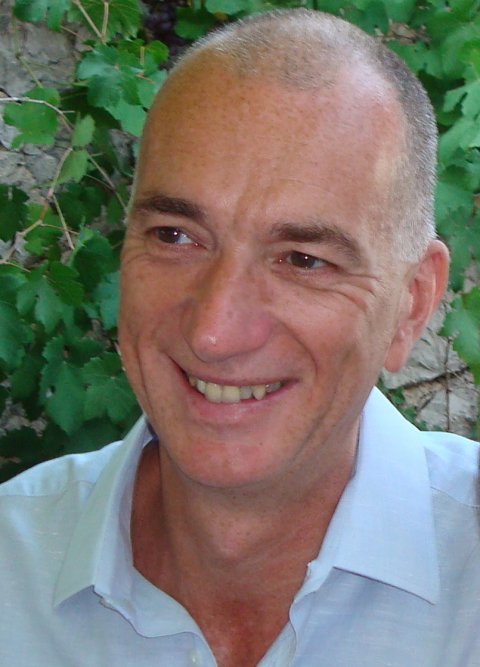 Path Links – a single managed clinical pathology network operating across Lincolnshire in the east of England – and Nottingham University Hospitals in the UK sought to go down the digital route from 2013 and drew up a business plan which reflected where the department was at that point in time and future considerations.
David Clark, consultant pathologist with Path Links and Nottingham University Hospitals, explained to delegates at the Frontiers in Laboratory Medicine (FiLM) Congress 2018 in Birmingham (in January) how his organisation is working through the process towards implementation of digital pathology. Although there have been delays in the process, Clark told delegates that he remains optimistic that significant progress will be made throughout 2018. In his presentation 'Digital pathology – from business case to full implementation', he outlined the vision and the reasons why Path Links and Nottingham University Hospitals decided that the digital route was the correct way to go.
Tackling a backlog of cases
The backdrop, he said, was of a mature pathology department with highly standardised work conditions, good IT, and bar coding in place. 'We were in a good position for digital pathology,' he said. 'So why was digital pathology good for us? In 2013 we could see the writing on the wall; the workload had been going up rapidly, and cases had gone up, but they were also generally more complex.' Each whole time equivalent consultant pathologist was handling about 4,500 cases a year, but it was also an aging workforce with 62% of the pathologists over 55, with several nearing retirement.
The situation took a downturn in 2017 due to losing staff through maternity leave and long-term illness with a backlog of cases as the seven-day turnaround time of 80% dipped to a 10-day turnaround time of about 35%. When the department began looking at producing the business case for digital pathology, he explained, there was insufficient consultant capacity, despite a generally lean workflow. However, the department engaged with the project and began looking to increase existing capacity through improved workflow. Targets were to increase capacity by 10-15% and reduce waste, use digital pathology as being attractive to enhance recruitment and retention, shift to a digital focus, and improve quality.
Implementation started in April 2016 with the April-November period designated for installation, LIS integration and validation. Diagnostic reporting began in November 2016 with two pathologists reporting 5,000 cases digitally with remote reporting coming into play in December 2017 with digital workstations being installed in the Cellular Pathology department at Nottingham University Hospital allowing Pathologists in Nottingham to report cases digitally directly into the Path Links LIS.
Source: Shutterstock/Pakpoom Nunjui
Takeover aids implementation
There's a great deal of opportunity to move quickly in this field to provide value for pathologists, but we know that requires a deep understanding of what the pathologist needs

David Clark
'Digital pathology works for routine diagnostic use and remote reporting but we realised that workflow redesign and integration with LIS reporting systems is critical in realising the full benefits,' Clark pointed out. While he acknowledges there have been teething problems with the implementation process – delaying plans for a significant roll out – he remained confident of Path Links reinvigorating its digital pathology project and aiming to move enthusiastically forward towards full implementation.
That has been boosted by the takeover of digital pathology company Omnyx by Inspirata on January 31, 2018, and in the joint presentation at FiLM 2018, Mark Lloyd, executive vice president and founder of Inspirata, outlined the acquisition of Omnyx and the new opportunities it would give to what is traditionally a cancer diagnostics company. 'We are a nimble and quick company,' he said, 'There's a great deal of opportunity to move quickly in this field to provide value for pathologists, but we know that requires a deep understanding of what the pathologist needs.'
Path Links – which was formed in 2001 by the amalgamation of NHS pathology services in Boston, Grantham, Grimsby, Lincoln, and Scunthorpe and provides a wide range of diagnostic investigations and clinical services to hospitals and 186 GP practices – is now hoping to press ahead with full digital pathology implementation.
Profile:
Dr David Clark is a consultant pathologist for Nottingham University Hospitals and Path Links (a pathology network across all five district general hospitals in Lincolnshire). A histopathologist, he is part of the team implementing the integrated Haematological Malignancy Diagnostic Service for East Midlands Cancer Network, and is also on the Path Links Digital Pathology steering group.