Article • Challenging process
Embracing digitised pathology
Investing in equipment and systems, training personnel and picking the right manufacturer to deliver a system that meets a hospital's needs are key factors, according to Dr Peter Riegman, Head of Erasmus MC Tissue Bank at Erasmus MC in Rotterdam.
Report: Mark Nicholls
All these need consideration in the process of convincing a hospital board and the personnel involved; but a key challenge lies in persuading pathologists that a transition from traditional methods to a digital future is a positive step.
During the Digital Pathology Congress, Riegman, who leads the project to complete digitisation of the Erasmus MC digital pathology department, will outline his centre's real-time experiences as it passes through that transition. In his presentation entitled 'Considering complete digitisation of the pathology department', he will discuss how the process has evolved, the necessary infrastructure, the obstacles, challenges and timescale.
Riegman will examine how, in such a high impact operation, many are to be convinced in a step that will result in a better workflow. He will explain how a team was formed with experience in ICT, virtual microscopy, pathology, histology lab logistics, pathology administration and archiving. From there, a roadmap was designed that translated to a business plan dealing with finances, changes in workflow efficiency and integrated diagnostics and image analysis, and acceptance of a new work environment.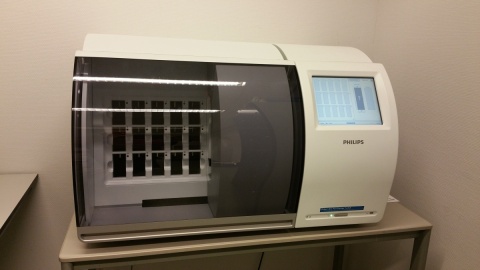 Key factors to consider in the implementation of a fully digitised system firstly focus around the budget, investment and working with the right manufacturer. 'You also have to consider acceptation from personnel,' Riegman added. 'Pathologists are very used to their set up with a microscope on their desk and their work environment; so you need to have a flawless infrastructure.'
The big challenge, he said, is to 'convince the non-acceptors that it is a faster and more efficient process' saving time in turnaround of image analysis and pathology work time, as it remains difficult to provide concrete evidence at this stage for better efficiency and quality as a fully digitalised pathology is still a very new concept.
Looking at what various manufacturers offer in terms of product price, quality and versatility is important, along with improving the diagnosis time, he added. 'What we must have in the end, if we introduce this system to the pathology department, is a situation where diagnostics can still be done at a competitive price and that's a difficult balance. You need to choose the right system, ensure personnel are trained and happy with it and also that it's cost-effective.'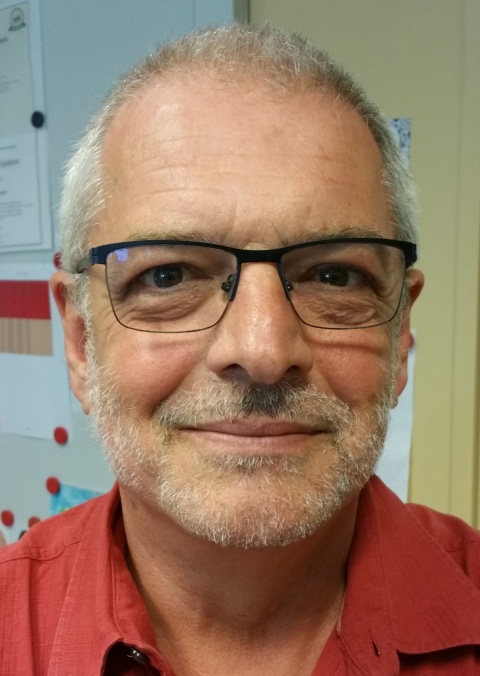 An image analysis programme can further enhance the workflow, he said. Timescale from conception to going live can vary and also be staged. Much will depend on negotiations with manufacturers and suppliers but, at Erasmus, two options under consideration range from full implementation in one hit, or a staged implementation with 50% in year one, up to 80% the following year and 100% implementation in year three.
'For us, I think the time is right now,' said Reigman, adding that the storage of images is practical and affordable, the computers and servers can cope with the massive amounts of information and the screens are of such high quality that they are suitable for digital analysis.
Quicker turnaround leading to quicker diagnoses, benefit patients, although he noted, 'Pathologists say they are already very fast with the normal microscope.'
Further benefit lies in security of images, with a digital system avoiding the need for glass slides to be transported around a hospital, as well as making images more widely available at computer terminals, which helps in training, education and for second opinions.
Riegman, a molecular biologist, has been working closely with virtual microscope technology for a decade in the Erasmus tissue bank, an early adopter of the digital microscope as it saw the potential in terms of analysis, seeking external second opinions and education.
* Dr Riegman will present his experiences between 5.20-5.45 p.m. on 1 December, at the Digital Pathology Congress, in London's Heathrow Marriott Hotel

Profile:
Dr Peter Riegman has been Head of the Erasmus MC Tissue Bank at the Molecular Diagnostics unit in the Department of Pathology, Erasmus Medical Centre, Rotterdam, since 2001. He chaired the Organisation of European Cancer Institutes (OECI) Pathobiology working group (2006-2010) and is a former President of the International Society of Biological and Environmental Repositories (ISBER).