Interview • Paediatrics
Elastography is a promising tool in paediatrics
'Already used in adults for several years, elastography is a promising tool in paediatric imaging,' according to radiologist Dr Mehrak Anooshiravani-Dumont, from Geneva University Hospital. 'It allows detection of changes in the mechanical properties of tissues, such as fibrosis, based on viscoelastic characteristics.'
Interview: Sascha Keutel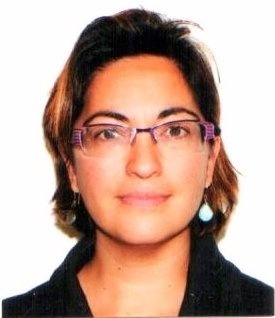 The technique is so far validated in paediatric liver imaging, to evaluate and follow up chronic hepatic pathologies with fibrosis. The current gold standard to stage liver fibrosis is biopsy, which has its limitations – the need for sedation, invasiveness, interobserver and sampling variability.
'Currently, most elastography systems are coupled with ultrasound, which is easy to perform in routine practice in children. The interest in this technique is that it reduces the number of liver biopsies. There are other anatomical regions (thyroid, renal, muscular pathologies) that are explored by elastography, but preliminary results have yet to be validated by further studies.'
Are there special considerations for using elastography in paediatrics?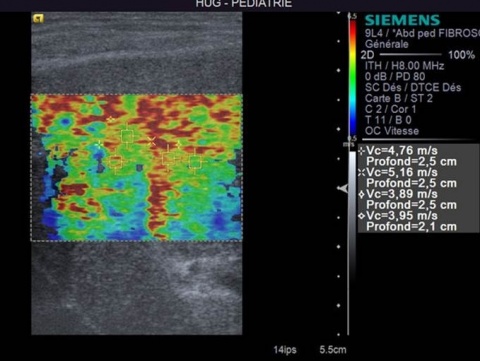 'The most common modality of elastography is coupled with ultrasound. In children, we have to consider some specificities: the choice of probes according to a child's size, technical experience to obtain valid results with younger children despite movements, crying, and breathing. Also, we now know that, among the different ultrasound elastography systems available, some are more adapted to children than others due to the child's size and difficulty to obtain apnoea.'
'We should also consider the necessity to establish normal values for children for different organs.'
Elastography is used on adults mainly for breast and liver: it is the same for children?
'Although elastography is frequently used in adults for breast and liver imaging, in children it's been only validated so far, by multiple recent studies, in liver imaging.'
Are there gender differences to consider?
'There is no difference between boys and girls for elastography values.'
In your presentation, what will be your main points?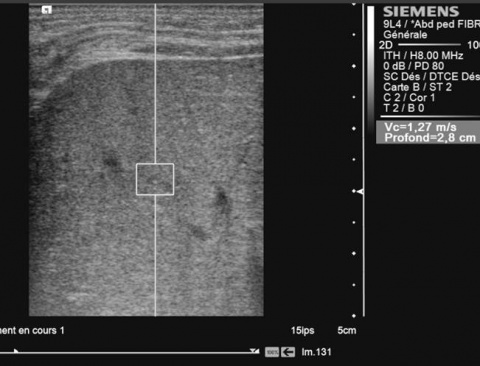 'I'll begin my elastography presentation by explaining the basics of the technique and the different types of sonoelastography. I'll also explain how we perform elastography in my department. Then, I'll discuss the main indications in paediatric practice with an overview of some published literature for hepatic imaging.
'I will also talk about the non-hepatic fields of elastography in children, for example in kidneys and muscles. I will end the talk with the very recent use in children of elastography by MRI, and its recent developments. I will also emphasise the need for further research in the field of elastography.'
Profile:
Mehrak Anooshiravani-Dumont gained her medical degree in 1989 at the Free University of Brussels and completed her radiology training in Belgium in 1994. She has since focused on paediatric radiology and currently works in the paediatric radiology department at Geneva University Hospital, Switzerland. She is an active member of the Swiss Society of Radiology and the Swiss Society of Paediatric Radiology.
ECR 2016 - Don't miss
Friday 4 March 4:00–5:30 p.m., Room M3
Expanding horizons in paediatric imaging