Efficient and compact mechanical Cardiopulmonary resuscitation
SCHILLER has taken the next step in improving CPR quality further and is pleased to introduce the EASY PULSE
Performing manual chest compressions well for an extended period of time is almost impossible.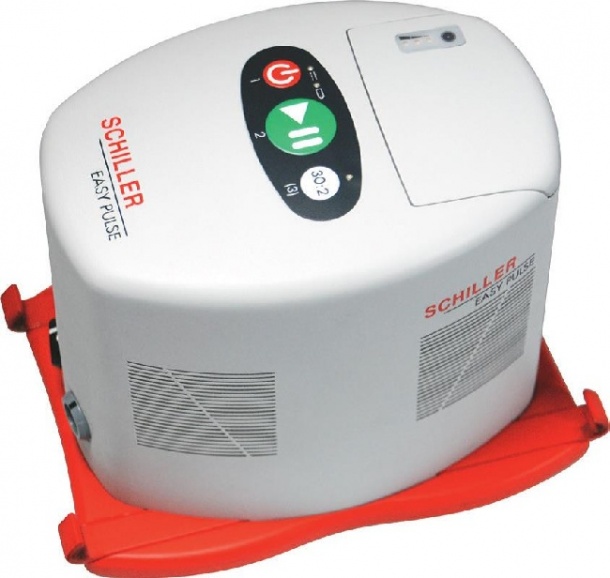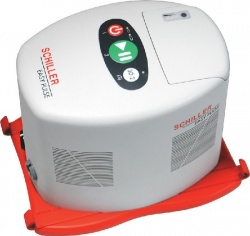 Not only is it physically demanding, but other actions are also required simultaneously, such as vital signs monitoring.
Smallest mechanical chest compression device
SCHILLER's EASY PULSE is the solution for more effective resuscitation: this portable, standalone device delivers chest compressions automatically at a consistent rate and depth. It is directly attached to the patient's upper body and can thus be used in any situation, regardless of ambient conditions. The EASY PULSE is such a simple device that a single person can operate it – whether paramedics or lay rescuers. Its size and weight are unparalleled: the EASY PULSE weighs less than 3.5 kg, opening up entirely new possibilities e.g. for air rescue services.
Technological innovations
Lightweight
• World's smallest and lightest electrically driven CPR device
• Ideal for limited spaces
Comprehensive
• Multidirectional chest compressions
• Consistent high-quality chest compressions
• Possibility of 30:2 compression – ventilation cycle
Simple
• Thanks to the slider and buckle system, a single person can easily attach the device
• Easy to position – easy to operate
• Simple and intuitive use, pressing a button twice is enough to initiate resuscitation immediately
For more information come and join us at the MEDICA in Dusseldorf (hall 9, stand E05). We look forward to seeing you there!
More on the subject:
More on companies: