Article • Radiotherapy
Dutch centre of excellence adopts dedicated device
Patients with locally advanced rectal cancer have been treated with intra-operative radiotherapy (IORT) for over twenty years. Partly due to this type of radiation, survival rates in a group of patients considered to have inoperable cancer changed dramatically from five to 70 percent.
The top clinical and referral centre Catharina Hospital in Eindhoven is one of two hospitals in the Netherlands where patients with rectal or breast cancer can be treated with IORT. Recently, the hospital installed a Mobetron – the first mobile, self-shielded, electron linear accelerator to deliver IORT to cancer patients during surgery. The manufacturer notes that the device brings safe, reliable radiation to the operating theatre without the need for costly shielding renovations or retrofits.
Self-developed adaptation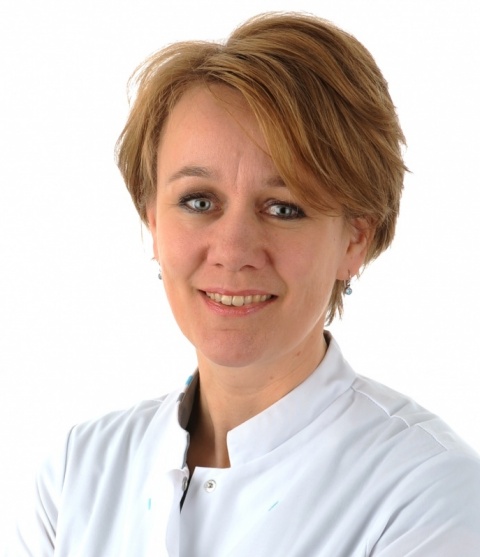 'In our breast centre we used all possible methods of treatment, except IORT,' explained breast cancer surgeon Yvonne van Riet, at the Catherina Cancer Institute. 'We were interested in this technique, but it's not a toy and should be safe. We started to use it in 2012 because of the outcomes of the first randomised study on IORT use on breast cancer patients, by Professor Umberto Veronesi at the Italian Cancer Institute in Milan.'
The breast cancer treatment is focused on irradiating the area where the tumour tissue (radical) has been removed and to do this to the least possible surrounding healthy tissue. In Italy and in other centres, they stick the tissue together to determine the irradiation site. We realised that there could be a more accurate way, so, with our radiotherapy department, we developed a screen plate that we place in the breast muscle after tumour removal. This protects the underlying ribs, lungs, and also the left side of the heart from the applied radiation. Then the mammary gland tissue to be irradiated is stuck together; the irradiation tube is positioned and coupled with the irradiation unit. In this way you can determine very precisely where you need to irradiate without affecting the surrounding tissue.'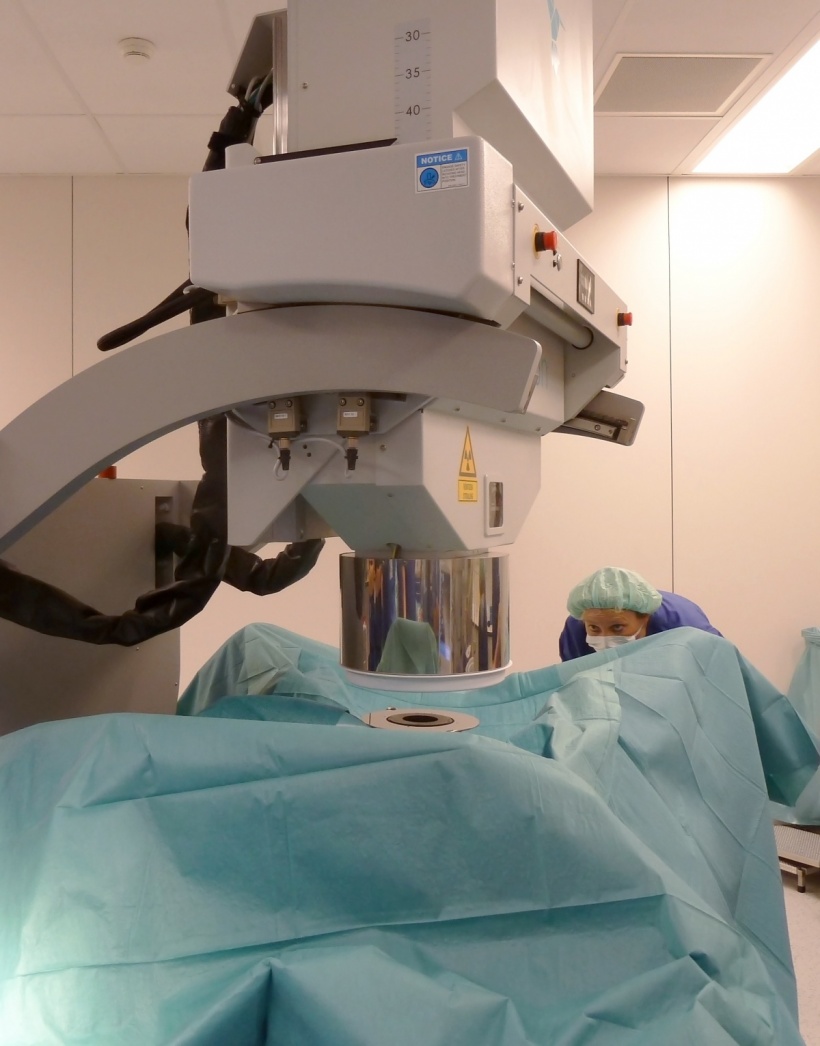 New device choice
The old linear accelerator used for IORT needed replacement. 'The Mobetron meets all our requirements. It is user-friendly and safer because there is less radiation leakage into the environment. It's not only an investment in equipment, but also in the possibility to continue the treatment and help even more women,' said radiation oncologist Jeltsje Cnossen, explaining the institute's choice.
'For IORT you need specially equipped operating rooms with extra thick walls,' van Riet added. 'And, very important: you need a team of experienced specialists, surgeons and radiation oncologists who seamlessly respond to each other.'
Therefore IORT cannot be applied in every hospital. Currently, in the Netherlands, it is provided in only the Catharina Cancer Institute and the Medical Centre Haaglanden, in The Hague.
Less harmful than regular radiation
IORT is meant for women of 60 years and older with diagnosed breast cancer and a tumour no more than 2 centimetres in size. In addition, it should be sensitive to female hormones and there should be no malignant cells detected in the sentinel lymph node.
'The treatment lasts one and a half hours,' van Riet said. 'After the tumour removal by surgeons the area is treated only once with a higher dose of radiation than in external radiation. The patient is discharged from hospital the same day and doesn't have to return for radiotherapy for three weeks, five days a week. This means less stress for the woman concerned."
Effective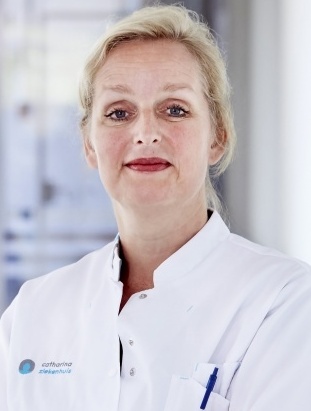 Figures from both hospitals show that the treatment is effective and the number of relapses is not higher or smaller than the treatment with external radiation. 'In 2017 we will have used this technique for five years,' van Riet said. 'Then we can measure the results of the first group of about 250 to 300 patients and review the longer-term results.'
'The general trend is that treatments for cancer are becoming more individual,' Cnossen pointed out. 'Meaning not to treat all patients with the same brush, but to look at what is possibly most effective and the least burdensome. The Mobetron will certainly contribute to that goal.'
Known for cancer and cardiovascular disease treatments, the Catherine Cancer Institute acts as a Centre of Excellence and last resort in terms of, inter alia, rectal cancer, breast cancer, peritoneal metastases of colorectal cancer, cardiac arrhythmias, valvular interventions and oesophageal disorders.
Profiles:
After gaining a BSc in Medicine (Groningen Univ.) Dr Jeltsje Cnossen, trained as a radiation oncologist at the University Medical Centre Utrecht and gained a PhD at the University of Amsterdam, and MSc in Epidemiology at the EMGO Institute. Today, she is a radiotherapist at the Catharina Hospital in Eindhoven, focusing on gynaecological, oesophageal and colon tumours, intraoperative radiotherapy (IORT), brachytherapy and palliation.
Surgeon Dr Yvonne van Riet has worked at the Catharina Hospital since 2002. Following training as a general surgeon she specialized in cancer surgery, on a broad level. From 2005, she has focused on breast cancer. Along with colleagues she established the use of a small radioactive rod (125-iodine seed) on breast abnormalities so that, in just one procedure, a breast tumour can be removed. The technique is now used in the Netherlands. Van Riet also chairs the Mamma Centre at Catharina Hospital and is President of the hospital's Quality Commission for Oncology