Image source: Shutterstock/IRINA SHI
Article • Cardiology advances
Digital solutions for heart failure patients
Triage HF Plus, highlighted in the BCS conference session 'Digital Innovation in Cardiology - What's new?' is a digital heart failure care project that uses a customised algorithm to detect early signs of deterioration in patients with implanted devices.
Report: Mark Nicholls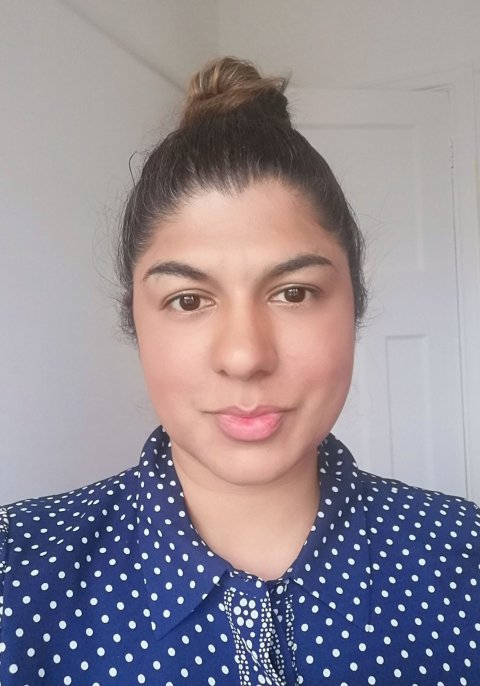 During her presentation 'Digital solutions to identify worsening heart failure', consultant cardiologist Dr Fozia Ahmed discussed the UK's NHS heart failure burden (c. one million patients). In recent years, HF hospitalisation has risen by 33 per cent, three time faster than all other hospital admissions, she said, adding that predictions from 2010 indicated the UK would see a 50 per cent increase in HF admissions by 2035 – but this milestone was reached by 2018 in the Greater Manchester area. 'That highlighted the need to do things differently,' Ahmed noted, 'to identify unstable or decompensating patients earlier, in order to improve outcomes, reduce admissions and decrease overall costs.'
The traditional approach was reactive, but using risk-based data from implanted devices to help identify decompensating patients sooner and intervene earlier to prevent a 'problem turning into a crisis'.
Recommended article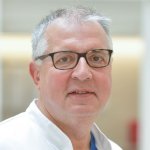 Article • LVAD patients monitoring
A new research project will embrace the combination of 5G telecommunications technology and AI to offer continuous remote monitoring to seriously ill heart failure patients, for example those with Left Ventricular Assist Devices (LVADs).
The Manchester team developed Triage HF Plus: a remote management HF care pathway which combines the TriageHF risk score with a structured telephone-based remote clinical patient assessment. The validated Triage HF score is a feature of Medtronic cardiac implantable electronic devices, which use data from up to nine monitored physiological parameters to classify patients as low, medium, or high risk of HF hospitalisation in the next 30 days. Once enrolled, all high-risk episodes are managed via the Triage HF Plus pathway and patients received a structured telephone assessment to assess both HF and non-HF related acute issues.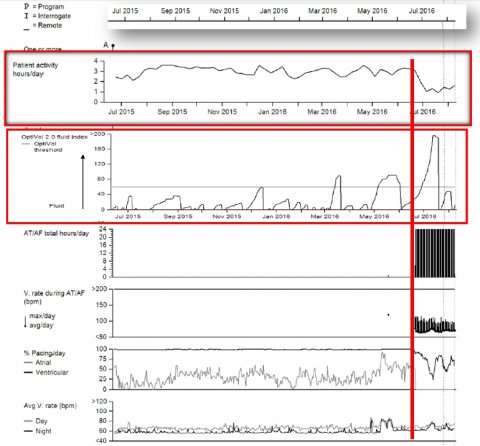 The data in the accompanying report summarises a patient's general health, highlighting any significant reduction in activity levels, a change in heart rate or rhythm and increasing indicators of congestion. 'Without seeing this patient, the remotely monitored data can provide an indication of whether the patient is less active, more symptomatic, and in need of clinical review, just from the remotely-monitored data,' Ahmed explained. 'Combined with the telephone assessment, it's then possible to obtain a more comprehensive picture of how stable or unstable the patient is.'
The nurse-led system is patient-centric and has transformed care for more than 1,000 patients in the Manchester region. Other issues, such as acute respiratory infections and worsening COPD (chronic obstructive pulmonary disease), have also been identified.
The team has redesigned services and delivered real-time rapid triaging and automated specialist management in the home environment. 'By implementing this, we could reconfigure and redesign our clinical services in such a way that patients get assistance on the basis of clinical need between scheduled appointments,' Ahmed explained. 'The digital solution is hi-tech, low-labour and low-cost, designed so that it complements existing heart failure care pathways and can augment guideline-directed interventions. It's also Covid-proof and delivers end-to-end remote monitoring management and intervention.'
Delegates also heard from Professor Declan O'Regan (Imperial College London), who spoke of future precision phenotyping and risk prediction in cardiomyopathy, and the added value that machine learning can bring to every stage of cardiovascular imaging. 'That starts from the point of image acquisition and reconstruction, to image enhancement like super resolution, to labelling images, and also identifying pathology and new imaging biomarkers of disease, such as the concept of radiomics, and also moving beyond conventional diagnosis towards prediction tasks, which really drives management decisions in the clinic.' O'Regan covered three main topics – how computational imaging can be useful in cardiovascular medicine, ranging from integrating data, and bringing imaging and non-imaging data together; using AI and imaging for discovery science and understanding new mechanisms of heart disease; and for early diagnosis and risk prediction.
Finally, on the vexing issue of overload, Professor Tim Chico (University of Sheffield), questioned and suggested how to cope with the amount of data being generated a in his presentation 'A cardiovascular digital twin; the brain assist device we need to make sense of data overload?'
Profile:
Dr Fozia Ahmed is a consultant cardiologist at the Manchester Heart Centre, part of Manchester Royal Infirmary, where she specialises in heart failure and cardiac devices. In December 2020 she received a major UK award for her outstanding contribution to heart failure services and excellence in HF care. Her research interests include risk prediction models, remote monitoring in heart failure, and prevention of cardiovascular infection; with a focus on re-designing clinical pathways to improve patient outcomes.