Article • Seeing the advantages
Digital pathology adoption accelerates
Digital pathology (DP) is a game-changer in the workflow, functionality and accessibility of a hospital's pathology department. As pathologists understand the benefits, and the availability of commercial products and systems increase, alongside data transmission and storage costs decreasing, DP deployment in hospitals is accelerating.
Report: Cynthia E Keen
Pathology informatics expert Anil V Parwani MD PhD discussed DP advantages and implementation at the Ohio State University Wexner Medical Center in Columbus during the 2021 annual meeting of the Society of Imaging Informatics in Medicine (SIIM).
Digital pathology was launched in July 2016. Currently, over two million pathology slices have been scanned, and 41 of the 104 pathology faculties are approved for DP reads. Like X-ray film digitisers, whole-slide imaging systems were the catalyst for digital conversion. A whole-slide imaging (WSI) scanner is comparable to a digital microscope outfitted with special high-resolution cameras which, combined with optics and software, serve to produce diagnostic quality images. The image is an accurate representation of the scanned glass slide, which may be manipulated, transmitted for primary diagnosis or second opinions, stored, and linked with a patient's electronic medical record (EMR). Digitised images of glass slides can also be analysed using deep learning and artificial intelligence (AI) tools.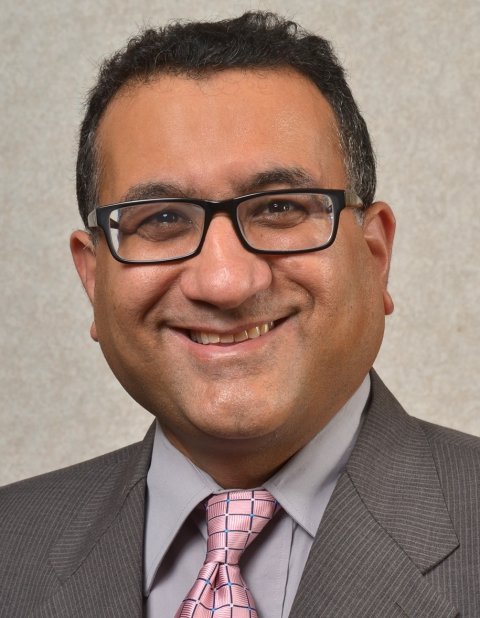 'Pathology is ready for a digital disruption,' said Parwani. 'It offers so many advantages, including increased productivity through improved workflow distribution, information of management, and integration of data. Quality is better because DP enables efficient second review and transmission to sub-specialists. Operational costs are reduced, because slides and associated paperwork do not have to be moved about and, also for this reason, delays in diagnosis can be eliminated. In addition, the technology helps compensate for a shrinking pool of pathologists in the workforce because the workload can be distributed remotely to where pathologists are and help enable them to work more efficiently. The value drivers of DP are significant,' Parwani added. 'Because digital workflow enables the transmission of images to pathologists, both the speed of diagnosis and the quality of reviews increase. There is access to an expansive pool of specialist pathologists. Interoperability across EMRs enhances continuity of care. DP provides more power to clinicians, who can show pathology images and discuss findings better with patients, as well as review images easily at tumour boards and meetings.'
In 2016, the OSU pathology department initially began digital scanning of retrospective oncology cases, mostly for research and archival purposes. After the USA's Food and Drug Administration (FDA) approved the first pathology image management system (the Philips DP, Royal Philips, Amsterdam) in 2017, the department offered its pathologists the opportunity to develop a DP workflow at their own pace. Use of the DP system was optional.
A laboratory information system (Epic Beaker, Epic Systems Verona, WS) was implemented in September 2019, whose barcode-enabled workflows facilitated prioritisation and the ability to sort slides in various ways. OSU built a new histology laboratory, with six Philips UFS systems installed adjacent to the histology staining machines. This significantly improved DP workflow. There are three layers of storage, to provide fast retrieval for the most recent studies, and for older studies to be archived at lower cost. The LIS is seamlessly integrated into the hospital's EMR.
Our system enables two pathologists to collaborate together, each with the ability to simultaneously move the slide, change magnification, or annotate the slide remotely in real time

Anil V Parwani
Digital pathology proved invaluable with the onset of the Covid-19 pandemic. After analysing the steps involved in creating and delivering glass slides, the pathology department staff identified many potential risk points for cross-contamination of touch points for glass slides, cardboard slide folders, and the paperwork generated to accompany the slides on each case. Whole slide imaging processing and reporting required far fewer. Since the pandemic began in early 2020, the number of pathologists using WSI increased significantly. 'One significant advantage of DP to our department include better prevention of errors during slide scanning and case entry when reviewing slides and completing reports,' Parwani pointed out. 'Our system verifies the barcode label on the glass slides digitally, prior to attaching the image to the case. We have WSI annotation capabilities and a measurement tool allowing precise microscopic measurements of tumour size, invasion depth, and distance to surgical margins. Slides can be viewed side by side, enabling easier comparison of an H&E (haematoxylin and eosin) stain image and its corresponding immunohistochemical or special stained slides. Our system enables two pathologists to collaborate together, each with the ability to simultaneously move the slide, change magnification, or annotate the slide remotely in real time.'
'Intraoperative consultation,' he said, 'did not see significant changes in the use of DP tools as a result of the pandemic. But we believe that DP contributed to reducing the risk of virus transmission to our staff because we could decrease the number of in-person interactions, as well as the number of individuals handling slides and other material. We look forward to the continuing development of AI tools which will help us do our job even better.'
Profile:
Professor Anil V Parwani is the vice chair and director of anatomical pathology at Ohio State University, and director of pathology informatics at The James Cancer Hospital. His expertise includes the design of quality assurance tools, bio banking informatics, clinical and research data integration, applications of whole slide imaging, telepathology, image analysis and lab automation. He is also editor-in-chief of Diagnostic Pathology and an editor of the Journal of Pathology Informatics.