Research
Device trial could benefit stroke patients
In the fast-evolving field of left atrial appendage closure a new study has delivered data that could benefit thousands of patients at risk of stroke. Led by Professor Martin Bergmann, head of Interventional Cardiology at Cardiologicum Hamburg in Germany, the EWOLUTION study was conducted to evaluate the Watchman Left Atrial Appendage (LAA) closure device from manufacturer Boston Scientific.
Report: Mark Nicholls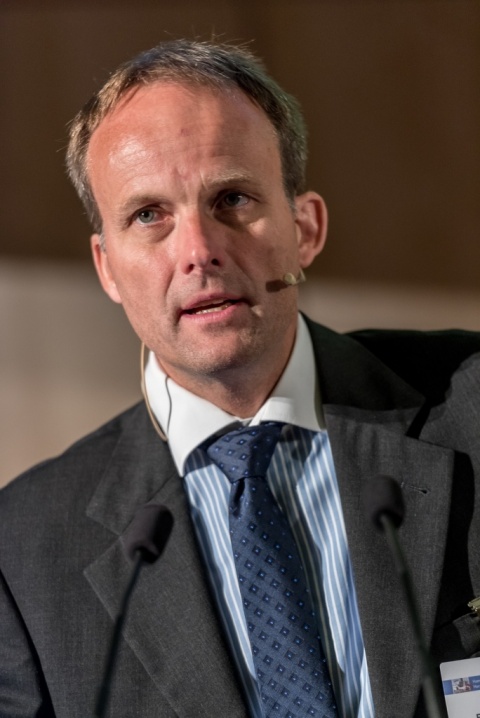 'The LAA field is evolving very quickly for stroke protection, mainly in the elderly.' Professor Bergmann explained. 'Anti-coagulants are a great step forward yet have left many patients with bleeding complications, so these drugs are not the solution for all patients.' The LAA is believed to be the source of more than 90% of stroke-causing clots that come from the left atrium in people with non-valvular atrial fibrillation. In recent years LAA closure has been seen as an alternative, though progress has been held back because of hesitancy among GPs, neurologists and non-interventional cardiologists to refer patients for the procedure because there was no clear data on success rates.
However, the recently published three-month results from the EWOLUTION registry found that LAA closure with the Boston Scientific Watchman device has a high success rate in complete LAA closure with low peri-procedural risk. 'We can now say that, irrespective of post procedural drug regimen, the risk of thrombus on the device is quite low, even in patients that have not received any oral anticoagulation because of their bleeding risk,' Bergmann confirmed. The success of the trial, he added, will see more patients becoming candidates for LAA closure.
In Europe, two LAA closure devices are currently available - each with a different approach - but Bergmann said the Watchman device – which is anchored in the distal part of the LAA and closes LAA right at the entrance leaving the ridge to the pulmonary vein free – is the only one now underpinned by prospective data.
Watchman is a catheter-delivered heart implant designed to close the left atrial appendage to prevent the migration of blood clots from the LAA, and thus, reduce the incidence of stroke and systemic embolism for higher risk patients with non-valvular AF.
Many patients are still being denied anticoagulation, he pointed out, because there are compliance issues, leaving them with a high stroke risk. However, he added: 'Ewolution should pave the way in Europe to solidly establish LAA closure in routine practice as one of the options that is available.'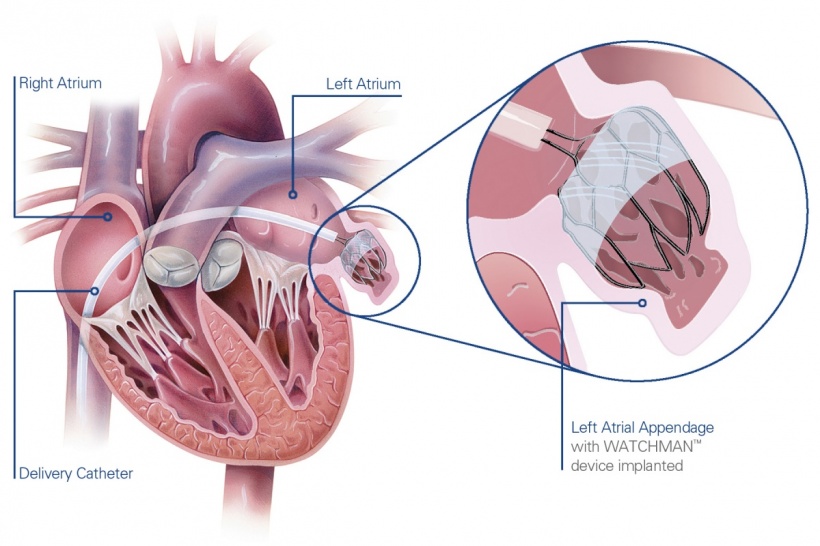 Dual antiplatelet therapy (DAPT) following the implant also appears to be safe. Data from the prospective multicentre registry show that the implant procedure was successful in 98.5% of cases; 99% of implanted devices presented no or minimal peri-device leakage at the first follow-up, assessed by peri-procedural trans oesophageal echocardiogram (TEE); device or procedure related serious adverse events (SAE) rates at 92 days were similar if patients were treated with warfarin or DAPT; rates for bleeding SAE were also similar if warfarin or DAPT was used post-implantation (4.8% vs. 3.6%, respectively).
Following Watchman implantation, Bergmann added, 6% of patients received no anticoagulation, 27% received oral anticoagulation (16% warfarin and 11% novel oral anticoagulants - NOACs), 60% received dual antiplatelet therapy (DAPT) and 7%of patients were on single antiplatelet therapy. Stroke (0.4%) and bleeding (4.1%) rates were low overall and did not vary by post-implantation medication.
The study, the professor said, is a significant step forward in the treatment of such patients and in the field of stroke prevention. 'We especially see the procedure being adapted in rising numbers in the interventional field because we see a lot of patients who have no indication for pulmonary vein isolation but have a problem with stroke prevention based on atrial fibrillation.'
One factor to emerge from the trial was with the 11% of patients treated with NOACs, who post-procedurally had the best data. 'To be able to use NOACs for this therapy, which has the advantage of very short half-life,' Bergmann added, 'means that it may be even better than dual anti-platelet therapy, but this is something we will have to test in randomised trial or larger numbers.'

Profile:
An interventional cardiologist, Professor Martin Bergmann MD heads Interventional Cardiology at Cardiologicum Hamburg in Germany, a high volume PCI centre. His focus is on structural heart work including TAVI, mitral clip, LAA, PFO and ASD procedures. More than 1,000 patients are part of the EWOLUTION registry across 45 centres.