Debating the challenges of image data retention, storage and compression
The United Kingdom's diagnostic imaging departments are not only dealing with an increasing workload of over 10% per annum but also with the growing sophistication of MR and CT scanners. They need and are looking for solutions to deal with an almost exponential data explosion. This daily overload has to be managed in telemedicine network data sharing environments as well as in long-term clinical archives. Image compression may be the perfect answer, but there is still a general resistance among the radiological community, even though some other countries already have recommendations for image data compression for diagnostic purposes. Karoline Laarmann reports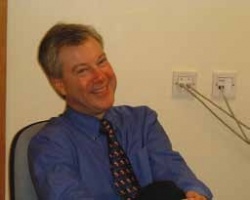 At the recent Management in Radiology meeting in Palma, Mallorca (mid-October), Dr Laurence Sutton, Consultant Clinical Radiologist at the Calderdale and Huddersfield NHS Foundation Trust and a National Clinical Advisor for PACS in England, addressed the question of 'How long should we keep our Images?' In this he described the potential benefits of compressing image data, not only for archiving but also for shorter-term data storage, from which images can be shared across networks. The two key benefits were reduced overall storage costs and more efficient use of a network's bandwidth.
So far, in his hospital, only lossless automatic compression (3:1) is applied. However, Dr Sutton sees many great opportunities in storing data in the lossy way, where some types of images, e.g. chest radiographs, could be compressed 10:1 without loss of diagnostic accuracy. 'The historical archive in our hospital is a storage area network that's almost full. Now we are looking for ways where we can increase space without having to buy more storage modules. One of the proposals would be to compress the older images and relieve space and therefore save costs.' Will special software be needed to do this? 'I'm not sure yet. We are discussing with our PACS vendor and asking what techniques they can apply to data prior to sending the images to the SAN, and will be asking the supplier of the storage area network what algorithms they can apply to existing image data.'
Dr Sutton's biggest worry is cost effectively archiving large data volumes over a long period time (up to 30 years). Even though there are differential data retention period guidelines in England before images can be deleted, image data is often kept longer because a patient might develop diseases after that time and all images might be relevant. 'We are lacking an intelligent clinical application that informs the data store that patient circumstances have changed. So, at the moment, the easiest way is to keep data as long as possible. But, from our experience, data recall of older images after three years is less likely, (less than 5%). So we have to consider keeping all information online or taking it offline with or without data compression.
While lossless (reversible) image compression is frequently used already within the internal processes of the majority of PACS installations, the use of lossy (irreversible) images is more controversial because, although such images are regarded as visually lossless, for clinical interpretation some radiologists fear that, because image data is lost from the image, then logically they should not be used for primary interpretation.'
The main challenge for imaging departments is balancing the amount of data needed to be online for immediate clinical access and sharing with other healthcare organizations against the need for longer term storage (archiving) to fulfil medico-legal requirements, for example. In the latter case the storage requirement may extend up to 30 years and particularly in this area where compression of data without losing clinical information would provide cost savings.
Much has been achieved internationally in reviewing the literature on lossy image data compression and based on this work guidelines on safe levels of lossy compression have been produced. (*see links below).
It is apparent that there are differences in levels of compression that can be recommended, depending on modality, anatomical region and the compression technique used.
Moreover, it is recognised that there is a need to better define the image compression algorithms used, so that more accurate evaluations on image quality can be made in future studies, although it is recognised that the current consensus guidelines are safe to use. The above issues were discussed at an expert group workshop of the European Society of Radiology IT committee chaired by its chairman Dr Peter Mildenberger (University of Mainz), which met on the 13 October prior to the MIR Meeting in Palma de Mallorca.
The aim was to formulate an official ESR recommendation on the use of image compression to guarantee international standardisation of different types of compression. It is envisaged that a European document, with international expert input, will give more confidence to clinical radiologists in adopting safe levels of lossy image data compression for diagnostic purposes and additionally reduce the burden of image storage costs both in the short- and longer-term.
Meanwhile, at Dr Sutton's hospital the main attention is on managing the longer-term archive with the introduction of some form of lossy imaging compression. However, Dr Sutton is optimistic that such methods will soon be safely applied to images straight after acquisition from the imaging modality.
We all await the final position statement and guidelines from the ESR Image compression expert group.
* United Kingdom: http://www.rcr.ac.uk/docs/radiology/pdf/IT_guidance_LossyApr08.pdf
Canada: http://www.car.ca/uploads/standards%20
guidelines/Standard_Lossy_Compression_EN.pdf
Germany: http://www.ncbi.nlm.nih.gov/
pubmed/19115165.