Image source: Shutterstock/PPK_studio
Article • Catching up with SARS-CoV-2
COVID-19 rapid response test kits – the race is fierce
To develop and manufacture COVID-19 test kits in massive quantities was not part of their 2020 business plans. Yet, as the epidemic evolved into a global pandemic, the urgent need for diagnostic and antibody SARS-CoV-2 test kits triggered an unprecedented scramble among medical manufacturers.
Report: Cynthia E Keen
That urgency in most countries precluded the established procedures required for regulatory approval for their use. When those developed by the U.S. Centers for Disease Control and Prevention (CDC) proved unreliable, the USA's FDA invoked emergency use authorisation (EUA) to allow the use of COVID-19 test kits.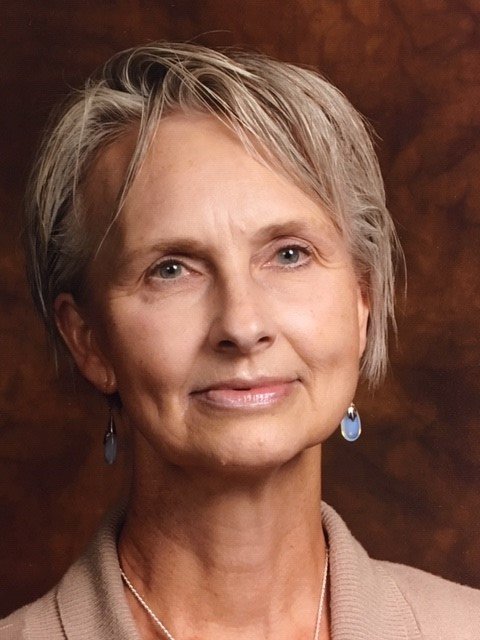 The World Health Organisation (WHO), the European Centre for Disease Prevention and Control (ECDC), and the CDC recommend use of molecular tests, the reverse transcription polymerase chain reaction (RT-PCR) tests, which detect the SARS-CoV-2 virus ribonucleic acid (RNA). These tests need well-equipped laboratories, highly skilled technologists, and multiple reagents. At best, results take about four hours to come and results can take days, if samples are sent to offsite labs.
Reliable rapid diagnostic tests that are relatively simple to perform and interpret and provide results in less than an hour, are vital. The two types of COVID-19 rapid tests include direct SARS-CoV-2 antigen detection and indirect antibody detection. Linda Carter PhD, an information scientist at the American Chemical Society CAS division, explains, in her article in ACS Central Science, that these assays detect viral antigens and are complimentary to molecular genetic assays. The serology tests detect antibodies to the virus in the bloodstream.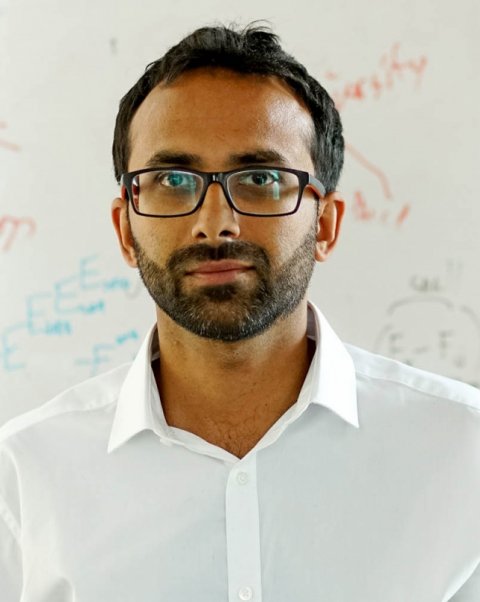 Professor Ravi Gupta and researchers at the Cambridge Institute of Therapeutic Immunology and Infectious Diseases, reported in medRxiv that the tests were used mainly for emergency department patients, as well as those in the acute admission ward, presurgical patients, and the elderly being discharged to nursing homes. The median time to a result was 3.6 hours compared to over 21 hours for the standard lab RT-PCR test. The average time that patients had to spend in a COVID-19 'holding ward' before discharge or progress with treatment dropped from 58.5 hours to 30 hours. Use of single-occupancy isolation rooms also decreased, from 30.8% to 21.2%. The research team advised that the switch by Addenbrooke's to rapid testing kept more surgical bays open for uninfected patients and prevented 11 ward closures for these patients in the 10 days after hospital-wide implementation.
Clinical testing and quantified benefits of rapid COVID-19 diagnostic tests
On 1st April, ECDC, in a technical report, warned that even for compliant CE-marked rapid diagnostic tests, performance may vary in the routine testing laboratory compared with a manufacturer's performance study done for CE-marking purposes. ECDC cautioned: 'rapid tests may be less accurate and less sensitive than laboratory-performed diagnostic tests' and that clinical validation of the diagnostic performance of rapid tests for COVID-19 in real life should be carried out by comparing them with standard RT-PCR laboratory tests. Example: In the UK, in one rapid turnaround laboratory testing device, the SAMBA II, a compact, portable machine developed by Cambridge Uni spin-off Diagnostics for the Real World, after swabs with samples are loaded, the device searches for tiny traces of virus genetic code.
Addenbrooke's Hospital of the Cambridge University Hospitals NHS Foundation Trust, was the first to use the device in a clinical setting. The results of a clinical study of 149 symptomatic individuals showed that SAMBA II had a 96.9% sensitivity and a 99.1% specificity, compared to the standard RT-PCR lab tests. A subsequent hospital-based implementation study included an analysis of 992 tests of 913 symptomatic individuals over a 10-day period.
Rapid result COVID-19 antibody tests
Companies responded in droves to develop rapid response antibody detection tests. Roche, for example, worked 24/7 in late March and April to develop one. In early May, the company announced that its new Elecys Anti-SARS-CoV-2 antibody, approved for EUA use by the FDA and with CE-IVD marking, started shipping worldwide. Roche reports ramping up production capacity to high double-digit millions per month. The serology test has a 99.81% specificity and 100% sensitivity in detecting antibodies in blood samples taken 14 days after a PCR-confirmed coronavirus infection, according to results of nearly 5,300 samples. When processed on Roche's Cobas e analysers, results come in 18 minutes, with a test throughput of up to 300 tests/hour.
Siemens Healthineers rapidly developed a molecular PCR Fast-Track Diagnostics SARS-CoV-2 Assay test kit to identify antibodies. This molecular test analyses nasal/throat swabs, detects antibodies believed to neutralise the COVID-19 virus, specifically targeting antibodies that attach to a spike protein on the surface of the virus (CE Mark received April; FDA EUA approval, May). Rapid results take up to 10 minutes when used with Siemens high throughput immunoassay analysers, which can deliver up to 440 tests/hour, and in 18 minutes with other Siemens analysers that test up to 240 samples/hour. Tests conducted on over 1,850 samples demonstrated a 100% sensitivity and 99.8% specificity. Siemens is ramping up production to a capacity exceeding 50 million tests per month, starting in June.
Beckman Coulter expects to report the availability of its Access SARS-CoV-2 IgG serology test in June, and plans to produce 30 million tests per month. Hospitals using the company's highest performance immunoassay analysers will process up to 200 results per analyser per hour.
Abbott, Cellex, Chembio Diagnostics, and Ortho Clinical Diagnostics have also developed tests.
Potential and perils in home test kits
With this kind of inexpensive, easy-to-use device, we hope that individuals who are infected with a virus and need isolation, can be rapidly identified, and that a future pandemic such as COVID-19 could be rapidly suppressed

Marit Nilsen-Hamilton
Home testing kits for initial risk assessment of diabetes, high cholesterol, and colon cancer offer a more affordable and convenient option than on-site diagnostic laboratory testing. Inexpensive, patient-administered COVID-19 testing kits to diagnose coronavirus, or identify the presence of antibodies, could significantly expand population testing. Need for hundreds of millions of such kits results in academic researchers and companies scrambling to develop them.
RUCDR Infinite Biologics, part of the Rutgers University Human Genetics Institute of New Jersey, developed the first saliva self-collection test to receive a FDA EUA. Everlywell also received an EUA for a self-collection test that utilises nasal swabs to collect a sample. With both, samples go to a lab for processing.
These tests are not without risk. In early April, The Guardian reported that 17.5 million coronavirus antibody detection home test kits purchased by the British government had a low sensitivity and accuracy level, according to an unnamed testing expert. The New York Times reported that the test kits purchased from two Chinese companies, Hangishou AllTest Biotech and Wondfo Biotech, had been found 'insufficiently accurate by an Oxford University laboratory'. The test kits are not used.
Dr Carter warns that users of home COVID-19 test kits could incorrectly collect a sample, or not place a sample properly in its collection medium, or return the sample late, or the manufacturer has not ensured test results will be reliable under a wide variety of conditions, or that all recipient labs can process samples accurately.
Research continues to develop robust, easy to use, inexpensive tests. With her team, Marit Nilsen-Hamilton PhD, a professor of biochemistry, biophysics, and molecular biology at Iowa State University, is aiming to develop a smartphone size viral testing platform, to identify a DNA aptamer, a nucleic acid that behaves like antibodies in the immune system, which could recognise the viral cause of COVID-19, for diagnosis and antibody recognition.
Nilsen-Hamilton told Healthcare in Europe that at least a year of research is needed. 'Our long-term vision is to develop a small/portable point-of-care unit that can simultaneously detect several viruses. The unit would accept a range of chips, each chip containing aptamers that recognise a series of viruses that present clinically with similar symptoms. With this kind of inexpensive, easy-to-use device, we hope that individuals who are infected with a virus and need isolation, can be rapidly identified, and that a future pandemic such as COVID-19 could be rapidly suppressed.'