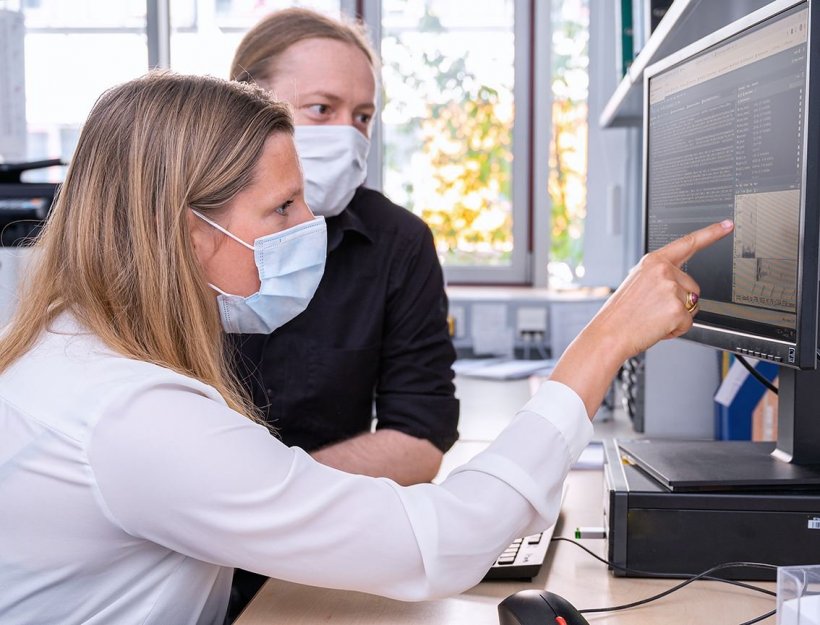 Source: University Hospital Halle
News • SARS-CoV-2
COVID-19: why do patients immune response differ?
It remains one of the key questions of the current corona pandemic: Why do people infected with SARS-CoV-2 experience varying degrees of COVID-19, the disease which it triggers? Researchers, led by Professor Mascha Binder from University Hospital Halle (Saale), have investigated more than 14 million receptor sequences of B and T cells, i.e. immune cells, obtained from blood samples of COVID-19 patients.
"The project has identified features of the immune responses to SARS-CoV-2 in mild and severe forms of the disease. The different immune responses suggest that early protective immunity, as well as the ratio of protective to non-protective elements in the immune response, determine whether the virus is eliminated quickly and the patient can recover and avoid pathological inflammation and severe disease progression. "Our data provide a critical insight into acquired immunity to SARS-CoV-2," explains Mascha Binder, a professor of oncology and haematology as well as the director of the University Clinic and Polyclinic for Internal Medicine IV at the University Medical Centre in Halle (Saale).

Surprisingly, many young patients with mild forms of the disease who recovered quickly had conspicuous lab results, sometimes even weeks after they had recovered. "In addition to excessive immune cell regeneration, pathological patterns have been found in cardiovascular risk factors and in interferons, which are specific messenger substances that play a role in fighting off viruses, but which are also associated with the proliferation of connective tissue fibres and scarring in certain tissues like in the lungs," explains the researcher and physician. Further long-term observational studies are needed to clarify whether this is associated with an increased risk of secondary disease in this group of patients.
The blood samples were taken from people who had recovered from COVID-19 as well as from people who are currently ill with COVID-19. An age-matched cohort that tested negative for COVID-19 antibodies was used as the control group.

Not only is the article available to the scientific world and the wider public, the immune receptor sequences that have been identified are also being stored in a public database. "This allows them to be developed further by the wider scientific community and be used, for example, for diagnostic applications or to develop a passive immunotherapy with neutralising antibodies," says Binder.

The group's findings have been published in the journal "Immunity" (CellPress) (DOI: https://doi.org/10.1016/j.immuni.2020.06.024).

Source: University Medicine Halle