Contec - bringing innovation to patient monitoring devices
A sharp on products for patient monitor has positioned Contec perfectly to support the growing shift away from in-hospital stays to care delivered at home or in the community setting
While Contec's broad range covers 13 product categories, the accent over the past year has been on enhancing patient-centred devices with fresh features developed by the firm's research & development team. For example, while the typical screen size for patient monitors is 12-inches, Contec recently introduce models that both increase and reduce that size in response to customer demand.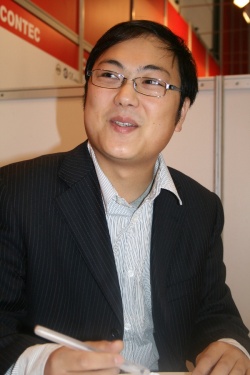 The 15-inch CMS9100 Patient Monitor, which provides vital signs displayed in a large format, has been popular with staff who like the ability to spot key parameters quickly while caring for a patient, according to international marketing manager Jason Lee.
The TFT screen on the larger scale patient monitor is backlight and the unit can be programmed for visual and audio alarms. Other features include powerfully enhanced data storage and file management and a removable, rechargeable lithium battery.
Meanwhile, Contec also introduced a 7-inch touch screen on the new CMS6500 vital signs monitor, which packs the features and applications of larger monitors in a reduced size designed for home care applications, while the new CMS6000 with its 8.4-inch screen is a portable multi-parameter monitor in a durable case for patient transport.
Contec has earned a good reputation for the quality and accuracy of its pulse oximeters and this year expanded its product line by also engineering new features into a top-of-the-line model, while creating a highly mobile version at the other end of the product offering.
The leading edge CMS50E pulse oximeter includes a true colour organic light-emitting diode (OLED) with orientation for the display in four directions. An unexpected feature is the USB interface that enables connection with a computer for synchronised display on both the computer and oximeter, while this port also can be used to recharge the unit.
Advanced software to aid sleep studies as well as enhanced monitoring are included, along with a unique function switch that automatically powers off the unit when a finger is not inserted for monitoring.
Meanwhile, the new wrist-worn CMS50I oximeter has a compact design convenient for a quick spot check while also being light and comfortable for long-term monitoring. Surprising features for such a small design are the wireless communication capabilities (CMS50IW) and built-in flash memory for data storage and uploading to a PC.
At Medica this year, Jason Lee said his company also introduced to European markets the Contec08 Digital Blood Pressure Monitor with automatic cuff inflation that can be synchronised with PC-based software through a USB port for accurate analysis of readings and a built-in flash memory handling up to 100 patient data sets. The range of its cuffs cover as many as six kinds, such as for infant, neonate, child, adult, large adult and adult leg. If a probe is added it can also monitor SPO2.
Contec continues to expand the power of its ECG products as well as expand capabilities from the traditional three-channel model to six-channel and 12-channel models and add a popular touch screen to these new versions.
Driving its success, the company, based in the seaside city of Qinhuangdao, China, is a business-to-business model of working closely with medical device distributors and original equipment manufacturers.
According to Mr Lee, some distributors in turn supply networks of distributors across a region and by working closely with a distributor in one major market, e.g. Italy or France, Contec is able to reach markets in the United Kingdom, Germany or Spain, as well as Eastern Europe.
For Contec, Europe represents one of its most well-developed markets worldwide with products well-aligned with the needs for the home care and general practice setting.
The low price the company can offer continues to be an important advantage, he pointed out, along with the quality assurance of products to meet regulatory standards.
Yet, he added, increasingly, it is the rapid response to emerging customer preferences by the Contec R&D engineers that is winning greater market share.