Scanner
Cone beam CT sharpens focus for MSK imaging
Expanding on core technologies, Carestream re-engineers cone-beam CT for targeted orthopaedic exams. For a focused look at bone joints or sports injuries, there are a few 3D mini-scanners, yet adoption has been slow, according to Andrew Hartmann, Vice President and General Manager at Carestream for Ultrasound & CT Solutions. For difficult cases, he said, a physician might turn to full-body CT, which is not optimized for extremity exams and not able to look at one elbow or knee.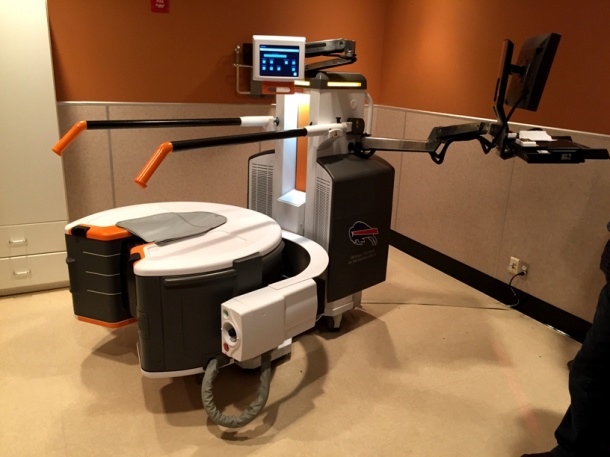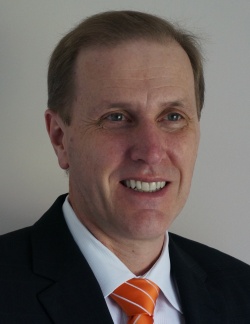 "The implementations for orthopaedic imaging we have seen so far have not met clinicians requirements, whether for imaging performance, costs or ease-of-use," he said. "The big CTs are simply not designed to do these focused exams. In addition, weight-bearing exams are not possible. There is additional information to be gained of the knee, ankle and feet if the 3D image can be taken under natural load." Taking a fresh approach in musculoskeletal (MSK) imaging, Hartmann said Carestream turned to a core expertise for focused-field, cone beam CT. The company offers the CS 9000 Extraoral Imaging System that is used primarily for dental imaging, and recently added the CS 9300 System with panoramic imaging that is used by ear-nose-throat specialists as well.
For a new MSK scanner, Carestream began a collaboration in 2011 with Johns Hopkins University in Baltimore to build the first prototype of an extremity 3D cone beam CT system from the ground up, to validate its performance with patient studies, and then to refine the system as a second-generation prototype.
A third-generation working model was installed at the University at Buffalo, New York for extensive clinical trialing by John Marzo, M.D., and the Orthopaedics and Sports Medicine department. The first European installation is scheduled for a clinic in Finland.
Smaller than the bore on a conventional CT, the opening of the prototype system is large enough to accommodate a wide range of patient sizes and obtain a reasonable volume to acquire the area of interest.
Carestream also opened the bore with an access door, to create a way for patients to easily step into and out of the scanner. "If I have a bad knee, the last thing I want to do is climb into a tunnel, or to sit in a chair and slide my leg into a hole, because that way I've lost the advantage of a weight-bearing image, which is the whole point for this kind of exam," Hartmann said.
Mounted on three axes the bore can be rotated to suit a patient position whether standing, seated or horizontal. The prototype system has a high frame rate for exposures, and a low-dose, flat panel detector, so that rather than doing hundreds of revolutions, it requires only a single 240-degree rotation to acquire a full field imager in one exposure, Hartmann explained.
"We put a lot of effort into improving workflow," he said, pointing to the simplified display for the user interface, and an additional patient-facing display to enhance the interaction with the system operator during an exam and to make for a friendlier experience. Despite its size, the OnSight 3D can be rolled to another position, has minimal radiation shielding requirements, and requires only a standard electrical outlet to operate.
"We say this system is on target, on budget and on time because it provides imaging specifically where a physician wants to look, competes with multi -slice CTs without the cost, and lets them schedule four patients an hour while keeping the revenue stream in-house," Hartmann said.
A prototype of the system will be presented for the first time at the Radiological Society of North America's (RSNA) meeting in Chicago as a pre-market introduction for the scanner that (Investigational: Not Commercially Available), once it completes regulatory approvals, it will be branded as the CARESTREAM OnSight 3D Extremity System.
The system will also be exhibited at the forthcoming ECR in March, 2016.
More on the subject:
More on companies: