Article • Cardiovascular risk
Cholesterol drug combination could benefit heart patients
A new study has suggested that more patients could benefit from combinations of cholesterol-lowering drugs to reduce their risk of stroke and heart attacks. While risk is reduced for many patients through taking statins, those at the highest risk of cardiovascular events may benefit from combinations of lipid-lowering therapies, according to the results of a European study of patients across 18 countries.
Report: Mark Nicholls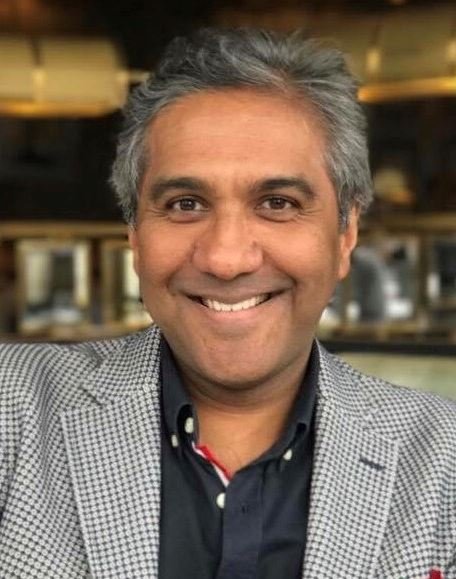 Presenting the findings of the Da Vinci study at the virtual meeting of the European Society of Cardiology 2020, the authors believe their research highlights a gap between current clinical guidelines and clinical practice for cholesterol management across Europe. Professor Kausik Ray, who led the study, said it had enabled researchers to quantify the gap between guidelines and clinical practice and could ultimately help to 'bridge the implementation gap' if practices were changed. The study team, a consortium of researchers led by the Imperial Clinical Trials Unit at Imperial College London, say that even among patients who are already receiving optimal doses of statins, greater use of other non-statin cholesterol-lowering drugs could help to further reduce cholesterol levels and potentially improve health outcomes.
High levels of low-density lipoprotein (LDL) cholesterol in the blood are a known risk factor for cardiovascular disease and after diet and lifestyle, cholesterol lowering with medication can help lower cardiovascular risk. Professor Ray, from Imperial's School of Public Health, said: "Though statins are first line treatment, it is clear from our contemporary study that statins alone - even when optimally used - will not help the majority of patients achieve European Society of Cardiology 2019 cholesterol goals."
In addition to recommending statins for lowering LDL cholesterol, current guidelines from the ESC/EAS (European Atherosclerosis Society) also recommend goals based on risk groupings, such as a target of 50% reduction in LDL-C levels in very-high risk patients and achieving LDL-C levels below 1.4mmol/L, in order to reduce the risk of additional cardiovascular events. However, Professor Ray noted: "Only one in five very-high risk patients achieve 2019 recommended goals and to improve this will require use of combination therapy of more than one drug.
Currently, less than 10% of very-high risk patients in Europe receive some form of combination therapy, but with a number of other classes of cholesterol-lowering drugs available, these treatments such as ezetimibe, bempedoic acid, or PCSK9 inhibitors, can be used in combination with statins to further reduce LDL-cholesterol levels. Funded by Amgen, which produces lipid lowering agents including the PCSK-9 inhibitor evolocumab, the study looked at 5888 patients across Europe who were prescribed lipid-lowering therapies and reviewed how lipid-lowering therapies were used in primary and secondary care and the attainment of cholesterol reduction goals set out by the guidelines.
Recommended article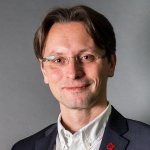 Article • Precision CV medicine
A range of new biomarkers and diagnostics for precision cardiovascular medicine were outlined in a session at the British Cardiovascular Society annual conference held recently in Manchester. Speakers from King's British Heart Foundation Centre looked at how mass spectrometry allows clinicians to measure large numbers of proteins simultaneously, discussed a new biomarker for cardiac ischaemia…
Analysis revealed that 84% of patients received statins as their primary lipid-lowering therapy only, with high intensity statins used in 28% of patients. Just 9% of patients were prescribed ezetimibe with moderate intensity statins and just 1% of patients used PCSK9 (Monoclonal Antibodies - MAB) inhibitors in combination with statins and/or ezetimibe. With overall findings showing that one third were achieving the most recent cholesterol-lowering goals set out by guidelines, the authors suggest their study underlines the point that statins alone are not enough, and also highlights the potential for combinations of lipid lowering drugs to help close the gap and reduce the risk for millions of patients.
Professor Ray said what the study team showed was that for those very high risk patients these new goals would be more achievable with combination therapy with a MAB, in particular about two third achieving the very low target. "Our data would suggest that for the very high risk patients a second agent probably should be a MAB," he added. "The old mantra was use statins more, then it became use high intensity statins more. The new mantra should be use combination therapy more." The implications are significant, particularly with around 22 million people in Europe with established vascular disease. He said all could benefit from combination therapy and that the hope was that these findings will help influence clinical practice and shift the emphasis from statins alone, and towards more combination therapy.
Profile:
Professor Kausik Ray is Professor of Public Heath in the Department of Public Health and Primary Care at Imperial College London and Honorary Consultant Cardiologist at the Imperial College NHS Trust. His research interests have focused on the prevention of cardiovascular disease with a special interest in lipids and diabetes. He is a Fellow of the American College of Cardiology, the European Society of Cardiology, the American Heart Association and the Royal College of Physicians and has published over 250 research articles in numerous journals and cited in Clarivate Analytics as among the top 1% of globally cited authors in medicine.