Article • Radiology
Chinese firm reaches into Europe's market
Neusoft Medical Systems, a limited company, is the leading supplier of medical imaging equipment in China, a country with more than 46,000 hospitals. The firm also provides equipment to hospitals in 109 other countries, amounting to 9,000 customers. Now Neusoft reports preparations to tap into European market.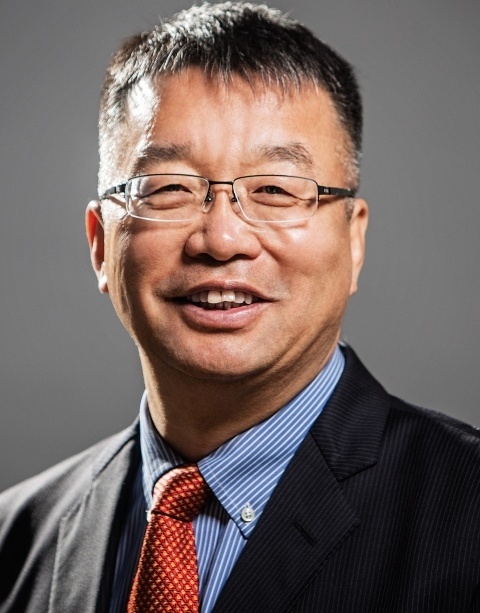 'China remains our home market and is definitely our largest base of customers, yet we have expanded with great success establishing operations not only across Asia but in South America, South Africa, and the Middle East,' Neusoft Medical Systems CEO Patrick Wu pointed out. The company is now turning strongly to building on a customer base in North America, he said, and this year he will oversee the opening in Frankfurt of a direct subsidiary operation for Europe, with a special focus on Germany.
'Europe is a highly competitive market with very well established companies, and arguably, Germany is the toughest place to compete. Perhaps for this reason, we want to go there first, to put our systems up against the best,' Wu explained. 'Yet, our strategic approach is not to compete against big companies at big medical centres,' he added. 'Instead, our focus in Europe is on private imaging centres, and there are about 2,000 of these in Germany alone. We can offer an excellent product portfolio for smaller community hospitals, as well. In this segment of the German market, we can help them meet their need for high performing imaging systems while at the same time helping them to meet demanding budget requirements.'
Last year, at a German clinic, Neusoft installed its flagship product NeuViz 128 CT a 128-slice scanner that was launched in May 2015. At this reference site the company is also able to showcase a second product in its scanner line, the NeuViz 64, a 64-Slice CT System.
For smaller hospitals, Neusoft also extended the NeuViz CT product line to include a premium performance 16-slice system, as well as the NeuViz 16 Classic.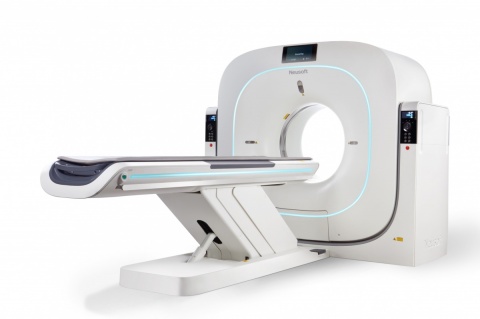 Building on proprietary technologies and an in-house research and development expertise for CT, the expanded NeuViz product line includes variations on a unique dual-slice CT system and the NeuViz Twin.
Software technology is a core competitive strength for the company, as it is an integral part of the Neusoft Corporation, the largest IT solutions and services provider in China. As a result, Neusoft Medical Systems has continuously enhanced its imaging technologies with a powerful command of algorithms to improved image quality and accelerate workflow. The complete Neusoft Medical Systems imaging portfolio includes a range of CT scanners, MRI scanners, diagnostic X-ray and a best-in-class premium ultrasound platform.
In oncology, the company has developed a line of linear accelerators for radiotherapy, and launched the NeuSight PET/CT worldwide that is both CE certified and approved by the USA' Food & Drug Administration in January 2016.
'When we bring together our complete portfolio, Neusoft Medical Systems can present a very competitive package,' said CEO Wu, adding: 'Customers find that we are exceptionally strong with healthcare informatics to support our systems in image processing capabilities and image management, including a cloud-based technology for storage as well as technical support.'