Sponsored • Entering a new era of development
China's top-of-the-range medical devices
Contec Medical Systems (Qinhuangdao) Co., Ltd., Stock Code: 300869 was officially listed on August 24, 2020. The company currently has a market capitalisation of more than 50 billion yuan.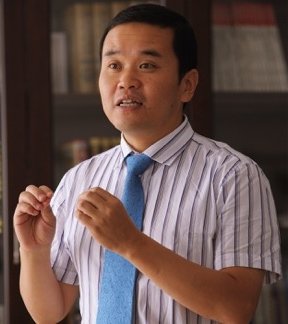 Internet Weekly and eNet Research Institute recently released a list of the Top 100 Companies in the Medical Devices Industry in China in 2020. In this, Contec ranks sixth, surpassing existing medical giants to enter the first echelon of Chinese medical enterprises. As a new star. Contec has entered a new era of development.
"With new opportunities and new challenges, we will follow the pace of reform, adhere to integrity and innovation, taking the industry to serve the country is our duty – to research, develop and produce better medical products, and strive to build the company as a world-class modern medical devices enterprise," said Hu Kun, chairman of Contec.
Founded in 1996, in 25 years of significant development, Contec now employs more than 2,000 people. The products fall into many categories, including Pulse Oximetry, ECG, Ultrasound, Patient Monitor and Blood Pressure devices, which have been exported to more than 200 countries and regions.
The company has passed ISO9001, ISO13485 QMS Certification, as well as ISO14001 Environmental Management System Certification. The products have passed the European Union CE certification, FDA registration in the USA and have gained certifications in Canada, Brazil, Japan and Australia etc. Contec has established a number of branches in China and abroad, including Shenzhen, the USA, Germany, India, etc.
Currently, employees include more than 300 R&D engineers, focused on the development of medical devices with independent intellectual property rights, attaching great importance to the research and development of proprietary intellectual property rights. Market-oriented, the company has established a flexible and efficient R&D mechanism and constantly develops new products.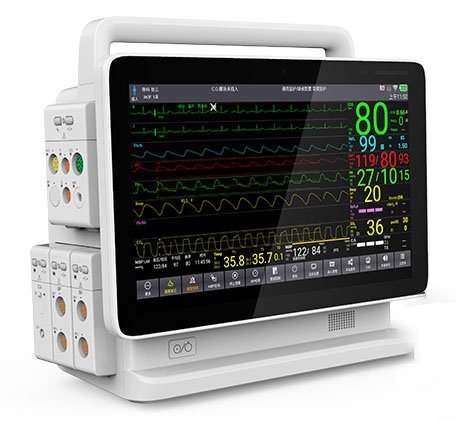 The Modular Monitoring Series - With high-definition and multi-touch full-screen design, this is easy and fast to operate. The module can be flexibly and conveniently configured and upgraded at any time to meet the monitoring requirements of different clinical departments for different parameters.
The E Series Electrocardiograph was comprehensively upgraded from the existing ECG Series, it has a new design with a more comfortable operation and more accurate sampling system.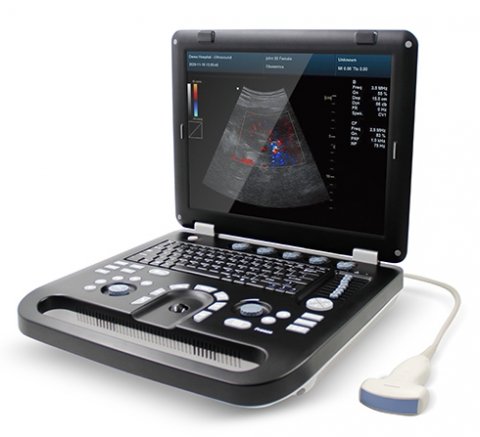 The CMS1700 Series of colour Doppler Ultrasound contains an adequate software package to fully meet the needs of clinical diagnosis. It also has an excellent phased array cardiac imaging technology, with complete cardiac measurement function software package and synchronous realisation of triple mode (B+CFM/PDI+PWD) puncture enhancement technology.
The CONTEC07A Arm Type Electronic Sphygmomanometer has a high-definition colour large-screen design, interface with operation animation demonstration, thus it is easy to understand and can be used in public healthcare settings.
Please visit the Contec company website and official Medica website.
Source: Contec Medical Systems