CHF: A major healthcare burden
Congestive heart failure (CHF) is a major healthcare problem with 1-2% of the population affected in Western countries. Because it increases with age, the prevalence of CHF is escalating with our aged populations.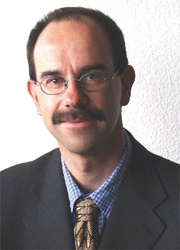 Despite improvement in CHF therapy, prognosis is still poor. After hospital discharge, about 50% of patients are readmitted within a year, due to decompensated CHF. Accordingly, healthcare costs are enormous and estimated at about Ä10,000 / year / patient, of which hospitalisations account for 2/3. Therefore, apart from reducing mortality, a major target of CHF therapy is to reduce the hospitalisation rate.

Dyspnoea is the leading symptom of CHF. However, diagnosis may be difficult. Blood measurement of B-type natriuretic peptide (BNP), which is released by the heart in parallel to the severity of CHF, significantly increases the accuracy of diagnosing CHF.

The most important underlying causes of CHF are coronary artery disease and arterial hypertension. Other causes such as valvular heart disease, dilated cardiomyopathy, and other diseases are more seldom. The risk of CHF may be reduced by treating and/or preventing these disorders. Also, even when CHF is established, treatment of the underlying disease may improve outcome.

Therefore, diagnostics should not only define the severity and possible complications, but also the underlying cause of CHF.

If left ventricular ejection fraction (EF) is reduced (i.e. <45%) medical therapy is well studied and established. Thus, all these patients should receive an ACE-inhibitor, even if they are not symptomatic. If not tolerated, they should receive an angiotensin-II antagonist (candesartan, losartan, valsartan). Patients should also receive b-blockade (bisoprolol, carvedilol, metoprolol) and, if still symptomatic during daily life activities, spironolactone. Recently, the CHARM study showed that angiotensin-II antagonism (candesartan), added to other therapy, might be beneficial. Other drugs (e.g. diuretics, digoxin, nitrates) are additionally used for symptomatic reasons. Importantly, therapy must be initiated and up-titrated carefully to increase tolerability. Also, regular controls, particularly of serum creatinine and potassium, are crucial. Since medical therapy of CHF is complex and these patients often have diseases other than CHF, drug interactions must be considered carefully.

Therapy of diastolic CHF (i.e. CHF with preserved EF) is less well defined and mainly aims at reduced symptoms (primarily diuretics). Since arterial hypertension is the most common cause of diastolic CHF, blood pressure control is important. If there is an additional prognostic benefit of medical therapy remains to be investigated.