Article • Infant mortaility
Care of premature newborns: Unequal odds in Africa
Nowhere does the birthplace of a preterm baby determine life or death more than in Africa. Private clinics, health insurance, and kangaroo care are all part of a plan to reduce the continent's neonatal mortality rates, which remain dramatically high.
Author: Koen Paredis, Managing Director, Middle East and Africa, Dräger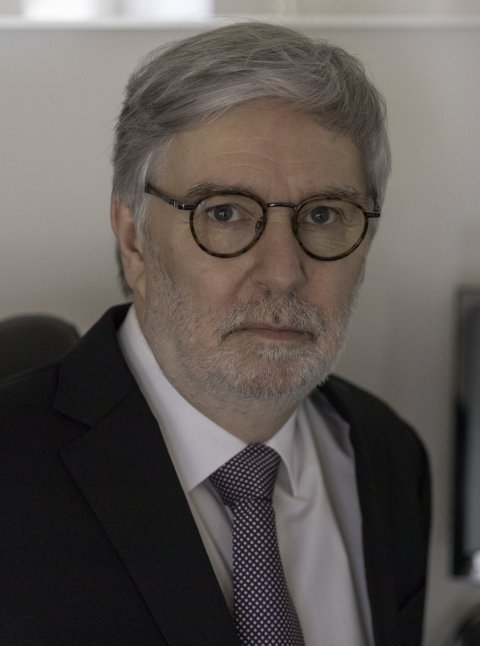 On the day Halima Cissé from Mali sees her nine babies for the first time, 1,000 children will be born in Africa – and die. Halima Cissé's babies are alive. The birth of her nonuplets in Morocco drew worldwide attention. Nine premature babies surviving their first days and weeks in Africa is nothing short of a miracle. The woman from Timbuktu in Mali was 27 weeks pregnant when she was taken to the Ain Borja Clinic in Casablanca so that the septuplets she was thought to be expecting could be better looked after. Being born in Morocco or Mali can make a difference to a baby. For one that weighs little more than two pounds, it can mean life or death.
According to current estimates, four million infants die each year before their first birthday – over one million of them in their first four weeks of life.1 Over the course of a human life, the risk of dying is greatest on the day of birth. Of the ten countries worldwide with the highest newborn mortality, eight are in Africa.2 And nowhere on that continent is the risk as high as in the economically weak countries of Liberia, Ivory Coast, and Mali. The reason for this is usually inadequate maternal and neonatal care.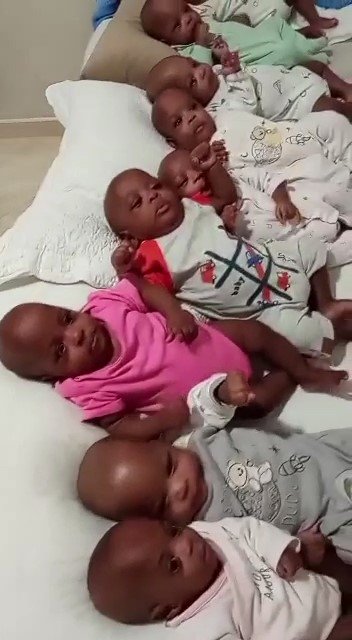 For three weeks, Halima Cissé was treated as intensively as possible in order to delay the delivery for the longest possible time. Each additional day inside the womb raises a baby's chances of survival. The new Ain Borja Clinic, which was opened in 2019, is part of the Akdital Holding Group, a key player in Morocco's private healthcare system. Akdital has made access to medical care one of the priorities of its mission in the country and has a network of five multidisciplinary and specialized healthcare facilities in Morocco's major cities. The clinic in Casablanca was asked for help by Halima Cissé's Malian doctor because of its experience in dealing with multiple pregnancies. As the children's father works for the Malian military, funding the pregnant woman's flight to Casablanca and healthcare was not an issue.
Mostafa Mouchafi has worked at Dräger's regional headquarters in Morocco since the late 1990s and has experienced how the care of premature newborns has developed in North Africa. "In the 90s, neonatology was almost non-existent. Today you can clearly see how neonatal care has developed in the region, but progress has not been equal: In North Africa, a lot of resources have been put into this sector – new university hospitals have been built and the number of clinics has increased. On the other hand, the sub-Saharan region still has no neonatal infrastructure, there are no specialist physicians, the public sector is underdeveloped, and the private sector is virtually non-existent. Therefore, there is still a very high mortality rate."
A high profile but mortality still at drastic levels
His observations are borne out by UNICEF figures: Statistically, a child has the worst survival chances in sub-Saharan Africa, whose countries include Liberia, Ivory Coast, and Mali. Of 1,000 children who are born alive, a global average of 38 girls and boys die before their fifth birthday. The figure for sub-Saharan Africa is 76.3 As in many other African countries with poor healthcare, the most common causes of neonatal mortality in Mali are premature birth (28.8 percent), birth complications (29 percent), and sepsis (22 percent). By comparison, neonatal mortality in Morocco has fallen to less than 18 in 1,000, and the under-five mortality rate is now down to below 27 – from over 50 in the year 2000.4
The United Nations plans to keep dramatically reducing these numbers and has set its sights on cutting neonatal mortality in African countries to less than 12 in 1,000 live births by 2030. The only way to achieve this goal is through a widespread improvement in the quality of healthcare for newborns. According to the United Nations, more than 80 percent of deaths could be prevented by well-trained midwives, facilities such as clean water and disinfectant, and immediate postnatal education on breastfeeding and skin-to-skin contact. The healthcare systems also need to be transformed to ensure high-quality and continuous care of newborns – in particular seriously ill children. One solution to this could be institutional partnerships.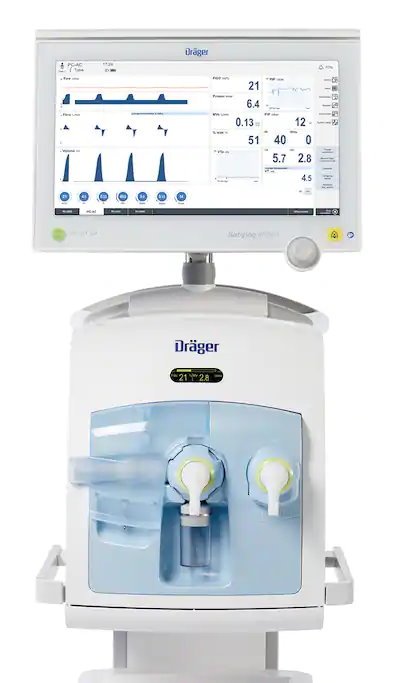 Halima Cissé's babies were going to be very demanding. Facing the prospect of looking after seven expected infants, the hospital worked closely with Dräger to master this huge challenge. The neonatal intensive care unit was supplied with plenty of additional medical equipment. The Babylog 8000 plus, Babylog VN500 and VN600 neonatal ventilators and the Isolette 8000 were set up and ready to go. "Support was needed urgently," recalls Dräger employee Mouchafi, who prepared the hospital staff and the physicians to ventilate the newborns and showed them how to use the equipment. "We are a modern facility," stresses Dr. Youssef Alaoui, Director of the Ain Borja Clinic, "but knowledge of premature births is very poor in our region as a whole."
After 30 weeks of pregnancy, Halima Cissé's nine children came into the world – two more than expected, to everyone's surprise. Her five daughters and four sons were small and delicate, but alive and stable. Their names are Kadidia, Fatouma, Hawa, Adama, and Oumou, Mohamed, Bah, Oumar, and Elhadji. However, the neonates had to be intubated and ventilated with the assistance of three pediatricians, using various methods ranging from non-invasive and conventional ventilation through to high-frequency oscillatory ventilation (HFOV) to improve air exchange in their lungs. Dräger employee Mouchafi was giving non-stop training. Halima Cissé expressed milk, used the kangaroo method to cuddle her children, and thanked God for giving her the big family she had always wanted.
References
1 https://www.who.int/pmnch/media/publications/aonsection_I.pdf
2 https://www.dw.com/de/pakistan-hat-die-höchste-säuglingssterblichkeit-der-welt/a-42651943

3 https://www.unicef.de/blob/159522/adcc132765f1f60987c54e7c109dbb64/bericht-every-child-alive-data.pdf
4 https://www.countdown2030.org/country-profiles-1?Areas=Mali
Source: Dräger