Article • Extreme environments
Cardiology in outer space and Polar Regions
Cardiology in extreme environments takes centre stage at the British Cardiovascular Society (BCS) annual conference.
Report: Mark Nicholls
Image source: Pixabay/spirit111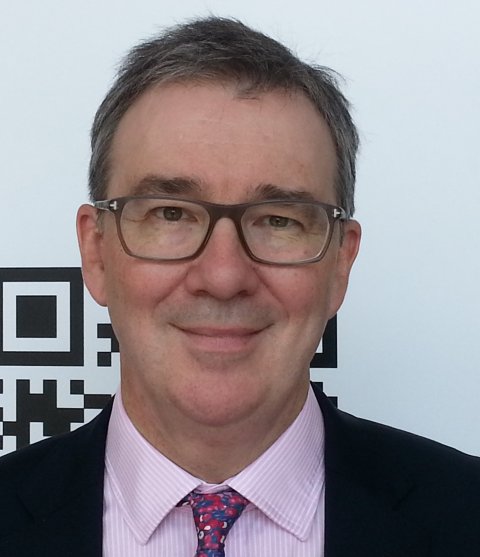 Reflections on cardiology and space travel, physiological challenges associated with living under extreme environmental conditions and polar expeditions are covered during the British Cardiovascular Society's conference – also featuring 'informative, entertaining and interactive sessions, debates, panel discussions, workshops and addresses from international leaders in the field,' adds BCS conference Programme Committee chairman Professor Cliff Garratt. 'Will the right (cardiovascular) stuff get humans to Mars: reflections of a Space Cardiologist' is the keynote subject delivered by space medicine expert Professor Ben Levine, co-investigator on four Spacelab missions and the MIR space station. Recently, he was also the PI of a large cardiovascular experiment on the International Space Station (ISS), called the ICV.
Leading the BHF Bench-to-Bedside session – which includes presentations on a particular clinical condition given by members of a single unit – is Nick Morrell, Professor of Cardiopulmonary Medicine at the University of Cambridge and Director of the Cambridge BHF Centre for Cardiovascular Research Excellence, looking at 'Extreme phenotypes in Pulmonary Arterial Hypertension: from genes to novel therapies'. Morrell's research focuses on discovering the genetic causes of pulmonary arterial hypertension (PAH), understanding how these contribute to disease and translating this information into new approaches for treatment.
Delivering the showpiece Strickland Goodall Lecture is Professor Michael Marber, from the British Heart Foundation Centre of Research Excellence at King's College London. His presentation 'Exploring the extremes of myocardial injury' focuses on biomarkers of cardiac necrosis and how to exploit their extreme sensitivity.
The Paul Wood Lecture, 'Personalised medicine and computational cardiology – enhancing cardiovascular care and health in the next era' is from cardiologist Dr Harlan Krumholz, the Harold H. Hines Jr. Professor of Medicine and Director of the Yale Center for Outcomes Research and Evaluation (CORE), USA. His research uses clinical epidemiological approaches to determine optimal clinical strategies to improve prevention, treatment and outcome of cardiovascular disease with an emphasis on under-represented populations.
Image source: Pixabay/Natalia_Kollegova
Highlights of the Scientific Program include a discussion from animal ecophysiologist and zoologist Professor Craig Franklin, from the School of Biological Sciences, University of Queensland, Australia, with a talk on 'Extreme divers in the animal kingdom: cardiorespiratory tricks from the true masters of submergence', while polar photographer Sue Flood continues the theme of 'Extremes' with a talk about her adventures in the polar regions.
Reports of new developments in cardiology and cardiovascular science include imaging sessions; prediction of sudden death and enigmas in arrhythmias; myocardial infarction and percutaneous management of structural heart disease; ACS in the post-troponin era and assessment of patients with suspected stable angina; landmark trials in heart failure (HF) and HF crises; and adult congenital heart disease.
Basic science sessions with the British Atherosclerosis Society/British Society for Cardiovascular Research focus on New Frontiers in Cardiovascular Science with sessions including adipose tissue and the cardiovascular system, cardiac and arterial ageing, leukocytes in cardiovascular inflammation, and diabetes and cardiovascular disease.
The conference Education Hall features: 100-plus hot topic sessions, poster sessions, simulator training and an imaging village and international sessions in association with the European Society of Cardiology, American College of Cardiology, Irish Cardiac Society and Indian Cardiac Society.
Garratt said: 'This flagship conference has attracted progressively increasing numbers of delegates over the last few years. I plan to continue this trend by improving on this successful model with innovative educational formats. 'There is little doubt that there is an increasing, rather than decreasing, need for today's cardiologists to have a broad understanding of all the major subspecialist areas. The BCS Annual Conference is uniquely positioned to facilitate this in one meeting.'
Profile:
Cliff Garratt, Professor of Cardiology at the Institute of Cardiovascular Sciences, Professor of Cardiology at Manchester University and Hon Consultant Cardiologist at Central Manchester University Foundation Trust, is also BCS vice-president of Education and Research. A clinical academic with an interest in arrhythmias and clinical cardiac electrophysiology, his research and clinical focus lie on the mechanisms and management of atrial fibrillation and the familial sudden cardiac death syndromes.
Image source: Pixabay/WikiImages