Capturing the pulse of Medica
How healthy are Medica attendees? In Hall 9, Welch Allyn is capturing and documenting vital signs using its Connex vital signs system to find out.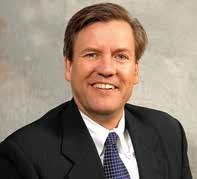 The doctor will see you right away. Welch Allyn has brought a team of trained professionals to Medica this year to demonstrate the effectiveness of its solutionsfor vital signs capture and documentation. Show attendees can instantly have vital signs checked by these health professionals at kiosks built around the Connex Integrated Wall System or the mobile unit, Connex Vital Signs Monitor.
Leading the team is Christoph König, M.D., a physician from the University of Aachen,who will also be available to answer questions and discuss his personal experiences connecting vital signs devices to his facility's hospital information system. Long before the arrival of the American Affordable Healthcare Act, with its emphasis on electronic patient records, Welch Allyn was bringing digitally connected devices and data management to the frontline of healthcare. As a result, said CEO Steve Meyer, Welch Allyn is well positioned to help customers meet the challenges for patient safety and staff productivity.
'Certainly changes in United States healthcare with new requirements for "meaningful use" are at the forefront of our efforts today,' he said. 'But Welch Allyn is a global company and worldwide we find the same needs among customers looking for seamless movement of electronic vital signs data into the health record and managing workflows to align with how a clinician uses that information.' In today's environment there are great pressures on clinicians and hospital management to deliver care more effectively, more efficiently and at lower risk, he pointed out. 'There are a number of technologies we have introduced that help meet those challenges,' said Meyer.
'What we will be demonstrating by collecting participants' vitals signs at Medica is less capturing the data points than how our connectivity technology can move that data to the right place at the moment it is needed.' Medica will also see the world premier for the Welch AllynEcoCuff, a disposable blood pressure cufffor single patient use that in addition to controlling costs is designed to control cross-contamination and better manage infection risk. The EcoCuff is coupled with the Welch Allynsnap-onFlexiPort for a standardised single-point connection that eliminates confusion caused by multiple tube and connector configurations.
Available in four sizes EcoCuff fits 90% of a patient population with fewer part numbers to simplify inventory management. Made of medical-use polypropylene, the EcoCuff is capable of being recycled and built using fewer, lighter materials than traditional disposable blood pressure cuffswith advantages for reducing the volume of waste in a facility and lower emissions when incinerated. Also new at Medica is the iExaminer, an adapter and iPhone App for the Welch Allyn PanOptic Ophthalmoscope that rapidly captures and transmits retinal images for documentation or consultation with specialists. Dr Wyche Coleman, inventor of the iExaminer said he carried the instrument to the summit of Mount Kilimanjaro in sub-Saharan Africa and took a picture of a patient's fundus. 'From the top of the mountain, I then transmitted to a doctor at Johns Hopkins University in the United States where he was able to analyze the image,' he said. Attendees can visit the Welch Allyn booth in Hall 9, E15 to participate in the vital signs study.
Welch Allyn is at Medica in Hall 9, booth E15.