Article • Improvement
Big data and its role for radiology
Big data has the potential to offer a better understanding of how to aggregate clinically relevant data on a large scale and deliver better computer aided diagnosis algorithms and tools.
Report: Mark Nicholls
Yet there are still elements of risk in this evolving field. The evolution of big data is enabling radiologists to acquire ever-larger amounts of information and exploit that detail to improve understanding and diagnoses.
The growing importance and potential for radiologists is outlined in a number of presentations at ECR 2016, in Vienna, with a session posing the question 'Big data: why should radiologists care?' Dr Gianluigi Zanetti, who directs the Data-Intensive computing department at CRS4 (see profile) will focus primarily on aspects of big data scientific research in his presentation 'Big data: Big Science'.
Outlining the role of big data in radiology, Zanetti said: 'The general trend is towards data aggregation and extraction of new information from the aggregated data. The trend now is towards cloud-based PACS. Apart from the obvious economic benefits of sharing computational and storage infrastructures, the integrated data set of radiological images and associated clinical details is expected to be a perfect starting point for the automated training of computer aided diagnosis algorithm based on deep-learning technology.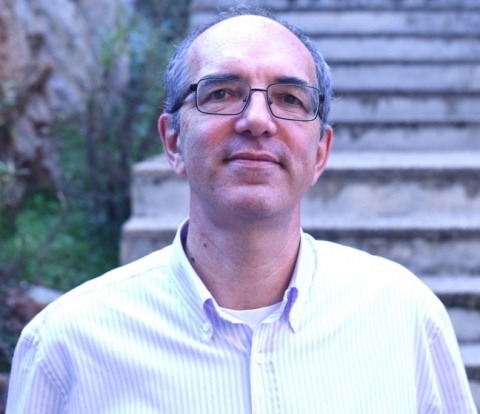 'Similarly, it becomes possible to directly use images to query for analogous cases on very large dataset. Another important advantage is that the image usually contains much more information than is actually directly relevant for the specific clinical question asked. 'Their availability in large-scale collections should make it possible to extract important clinical facts that were not evident or relevant to the originating clinical question.'
The change has been considerable in the last five years with big data technology moving from mostly research to industrial strength solutions. 'Now it's ready to be used in clinical applications as, for instance, analysis engines integrated in cloud based PACS,' he added.
Zanetti believes there are many driving factors behind the evolution towards large scale data aggregation, the main one being economic, but there are also other factors, such as the move towards cloud based PACS and precision medicine. He also says that, with wide data collections possibly coming from multiple sources and stored in data lakes, it is important that radiologists are aware of, and care about embracing big data because of the benefits and advantages.
Nonetheless, he does foresee areas of risk – the first related to privacy, similar to what happens when you have access to large amounts of genomic data and more professionals are needed. Zanetti: 'Once the data is available, which I expect it will be, it will not take long before a deep learning algorithm will become sophisticated enough to match human experience and training, most likely on routine exams, and I assume that this will have an impact on the number of radiologists needed and on the definition of the specialty. 'Judging from what it is happening with Next Generation Sequencing (NGS) it will not take long before modalities will directly talk with sophisticated cloud based systems that will do CAD.'
But patients will see benefits, because he believes precision medicine can be supported only by having 'extremely precise ways to measure a given person's biology' (and thus very data-intensive probes like NGS) and a large enough number of collected datasets to support the patient subgroups stratification needed to identify optimal treatments.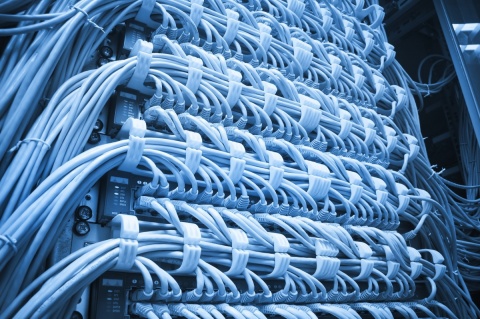 Big data problems are now relevant to 'standard' scientific research, he said, where the latest generation of data acquisition devices have data rates that overpower traditional analysis pipeline. 'This is becoming particularly relevant in biology, which is increasingly a data-intensive science, with the new light sheet microscopes having data rates in the multiple gigabytes per second range, for example.' As to the future, Zanetti sees big data in radiology offering 'a better understanding on how to combine, at very large scale, clinically relevant data, while staying within reasonable privacy preserving boundaries, and, of course, much better computer aided diagnosis algorithms and tools.'
Also during the session Professor Myriam Hunink, Professor of Clinical Epidemiology and Radiology at the Erasmus University Medical Centre, Rotterdam, will look at the issue of 'Big data: What's in it for the patient?', while Dr Bruce Hillman from Charlottesville, Virginia, will discuss 'Big data: big business'. Closing panel discussion: 'How to make best use of big data?'
Profile:
Dr Gianluigi Zanetti is the director of the Data-Intensive computing department at CRS4, an Italian non-profit research organisation dedicated to research and development on IT technologies. His primary research interests focus on problems such as scalable computing pipelines and computable data-provenance, coming from data-intensive biology and now, increasingly, clinical research.
ECR 2016 - Don't miss
Wednesday 2 March 16:00–17:30 am, Room C. NH4
Big data and radiologists