Better management and evaluation of digital images
Carestream Health, Inc., and National Digital Medical Archive, Inc., (NDMA), are collaborating on product integration initiatives designed to support the expansion of NDMA's national imaging network and improve customer access to its analytics and data management services.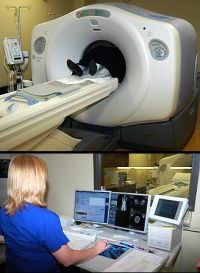 The companies plan to integrate each other's technologies to create new services that will enable healthcare facilities to better manage, process and evaluate digital medical images and accompanying data. The goal of this collaboration is to provide solutions that can help hospitals and freestanding medical imaging facilities maximise revenue and profitability, enhance equipment and resource utilisation, and improve patient care and outcomes.
NDMA selected Carestream Health to support its digital medical imaging services offerings because of its depth of experience in infrastructure management. As NDMA continues to expand its services throughout the U.S., Carestream Health will support and complement its digital services offerings.
"Our eHealth Managed Services coupled with NDMA's architecture and post-processing analytics will provide a new approach to comprehensive digital medical imaging and healthcare IT solutions," said Bernard Algayres, General Manager of eHealth Managed Services, Carestream Health. "This collaboration will leverage some of the most innovative technologies available to enable healthcare providers to access critical information as it is needed. We are committed to interoperability in this joint initiative, and we are pleased to be working with NDMA to develop new solutions that will help customers improve their operations, as well as the quality of their imaging procedures."
Carestream Health offers a broad portfolio of computer radiography and digital radiography systems to meet the medical imaging needs of hospitals, trauma units, orthopaedic and speciality clinics, outpatient imaging centres and other healthcare facilities.
"Digital medical imaging facilities around the world face increasing pressure to maintain profitability while delivering optimal patient care. Additionally, health plans continue to struggle with ways to control utilisation and lower costs," said Derek Danois, Chief Executive Officer, NDMA. "This collaboration between Carestream Health and NDMA creates opportunities to better connect medical professionals in the radiology environment with the goal of maximising clinical operations and financial performance, while improving the overall quality of each imaging procedure."

More on the subject:
More on companies: