Article • Covid-19's impact
Awareness is key for breast screening services
We spoke to Samir Parikh, Hologic's Global Vice-President (Research & Development and Clinical Affairs), about the company's approach to raising post-Covid awareness of breast screening.
Report: Daniela Zimmermann
The impact of Covid-19 has been devastating; countless lives lost, millions of infections worldwide, health systems overwhelmed and economies rapidly shrinking. In addition, routine operations have been cancelled, patients have avoided Emergency Departments for fear of catching coronavirus or hampering health workers, and others have failed to seek help when they should have consulted a physician. Health experts fear this is storing up a negative health legacy for years ahead as patients present with worse symptoms than if they had sought timely help.
Screening, such as for breast or cervical cancer, is an area particularly affected, with numerous appointments delayed. It is against this backdrop that Hologic is working to pave the way for a return to a degree of normality for when the coronavirus pandemic passes.
Raising awareness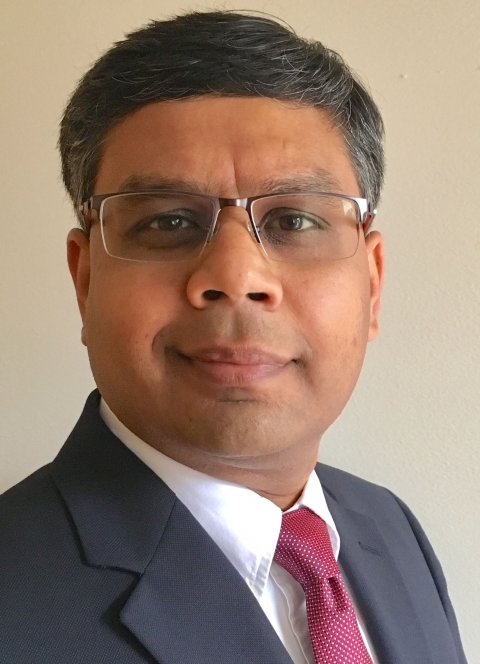 Central to that is a role in raising awareness among women about the importance of breast cancer screening, alongside helping health systems reduce backlogs and restore screening to pre-Covid-19 levels. Within that are also steps to help clinician workflow and offset any increased workload. Samir Parikh has outlined how the company is raising awareness of breast screening with consumer education campaigns, and developing innovations to support clinicians and health systems deliver effective screening programs post-Covid.
At present, global health systems have a realigned focus to cope with Covid-19, which is having a significant effect on preventive screening and will impact future outcomes. He pointed to evidence in the UK that postponement of clinical cancer diagnostics and treatment may lead to 18,000 more deaths over the next year, while a French study found 38% of people avoided screening over Covid-19 concerns, and 28% did not want to further burden healthcare workers. Studies elsewhere in the world reflect a similar picture. "Breast cancer screening, cervical and other procedures being postponed has created an additional burden on health systems as they move out of Covid" said Mr Parikh, who has been with Hologic for 24 years and from the start of the company's digital journey.
Addressing the backlog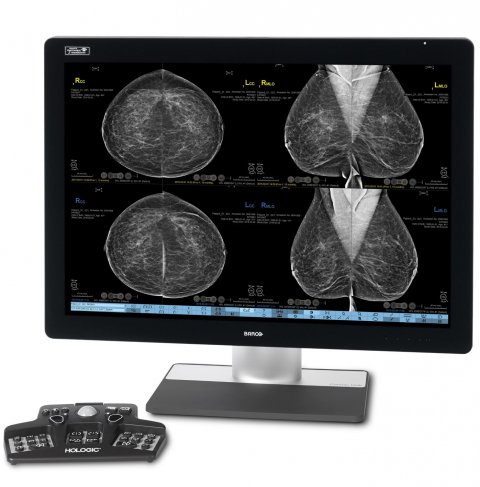 With early detection a critical part of the breast cancer journey, awareness and access to screening are important messages for women as services pick up, but he acknowledged patients need to feel "comfortable" about coming back to screening services. Healthcare facilities are taking precautions, but that is adding to workload and means procedures will take longer. "The biggest challenge," he continued, "is how do we address the backlog and get back to that routine of annual screening for everybody, not just breast cancer? We believe this is where Artificial Intelligence will play a significant role."
Mr Parikh highlighted how Hologic's Genius AI™ technology can improve workflow efficiency by enabling radiologists to read images more efficiently and help reduce backlogs. "AI is core of where we are going," he said. "We believe AI will continue to help how we improve, not only in cancer detection or operational efficiency, but also affecting clinical outcome across the whole pathway."
Digital breast tomosynthesis (DBT) remains a proven technology within the mammography sphere, but having images sliced into 1mm segments in some systems can lead to fatigue with a 5cm area of breast resulting in 50 slices to scroll through. Hologic's Genius AI solution sees the company's 3DQuorum™ Imaging Technology, Powered by Genius AI™, create 6mm SmartSlices where each high-resolution SmartSlice overlaps the previous one by 3mm, ensuring there is no loss of 3D image data and continuity in scrolling.
Highlighted regions of interest
"This not only overlaps, but with the AI underneath we are making sure regions of interest that are important to a radiologist – lesion, classification, masses – are highlighted and that helps reduce the workflow time," he said. With 3DQuorum, resolution and detection are better, he pointed out. It is an integrated solution that reduces the number of 3D images to review by two-thirds, improves workflow efficiency and can literally take an hour of work off an eight-hour shift.
Educating consumers
As a global leader within breast health, he underlined Hologic's commitment to patients and customers during the pandemic. This has seen Hologic reach out directly to patients with educational resources to raise and maintain awareness of the importance of breast cancer screening.
In the United States, Hologic launched a "Back-to-Screening" consumer education initiative which focused on reminding women of the importance of mammograms and not missing examinations, and how facilities were working to be Covid-safe. In Europe, a similar breast cancer awareness campaign addressed women directly, but targeted via social media. The European campaign will continue in 2021.
Another element supports customers on tomosynthesis breast cancer screening and products such as ultrasound technologies, hand-held and surgical devices, with a medical education team established to deliver an educational and technology support structure. He said: "For us, the biggest learning point from Covid-19 was that it reinforced our commitment to providing insight-driven innovative solutions throughout the patient pathway. It is at the heart of what we do; it is about how we connect the dots from risk to screening, to diagnosis, biopsy, surgery, pathology, and to treatment and how we integrate our solutions for improving workflow and driving critical patient outcomes in a lifesaving way." AI-led technology, he added, can improve efficiencies, reduce cost and burden, and "the impact of the backlog along the entire pathway."
Commitment for women's health
While Hologic has extended its portfolio with the acquisition of SuperSonic, he explained, that it will continue to see its portfolio evolve over the medical spectrum, with AI playing a crucial role but emphasized Hologic's commitment to, and core focus on, women's health. Having structured the company's innovation – internally, organically and through acquisitions – underlines a sharp focus on the global pathway. "But this is just the starting point. Our goal is to impact a billion women in the coming years and we will not be able to do this unless our mission and purpose is very focused," he concluded. "Hologic remains a leader in breast health and our commitment to that through innovation and technology remains our primary focus."
Profile:
Samir Parikh is the Global Vice President of Research & Development. In this role, he is responsible for leading and driving innovative advanced solutions across the continuum of care to drive sustainable growth of the Breast and Skeletal Health division. Samir joined Hologic in 1997 and held positions of increasing responsibility over the years.
More on the subject:
More on companies: