Sponsored • User report
Robotic assistance brings benefits for paediatric patients
Robot-assisted surgery has seen marked advances in the past years and thus become a viable tool for more interventions. For example, the challenging field of paediatric surgery can benefit greatly from the new possibilities, reports Prof Wim van Gemert. Using the Senhance Surgical System from Asensus, the expert details on the advantages of its small instruments, enhanced movement flexibility, smart assistance features and easy learning curve.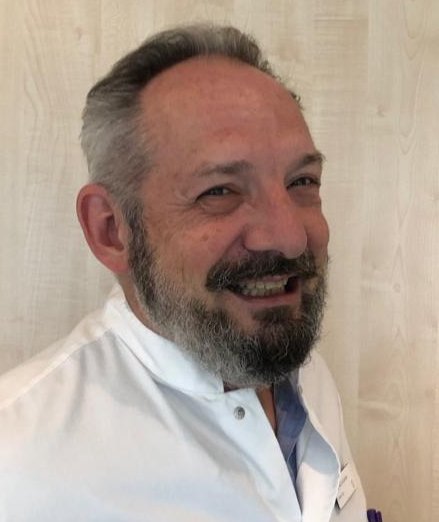 Prof Van Gemert, who heads the Division of Paediatric Surgery at the Maastricht University Medical Center+ (UMC+) in the Netherlands, is using the Senhance solution for almost two years now and has learned to appreciate its features in everyday practice: 'As an academic hospital, we want to be at the forefront of new techniques and innovation. We use robotic systems as an interface between the surgeon and the patient, because they offer a range of benefits: precision of movement is enhanced, operators get a clearer field of vision and are exposed to less ergonomic strain while working with the system. The Senhance system also has many useful assistance features, such as camera movement control via eye-tracking. Asensus Surgical is currently working on making critical structures detectable but the current system already provides haptic feedback. This is a great help in the OR and I think it's the future.'
Small instruments benefit small patients
'We were working with other robotic systems in the past, but these were not suitable for procedures on small children,' Prof Van Gemert reports. A major advantage of the Senhance system is that it can be equipped with 3 mm instruments, which is particularly beneficial in paediatric patients. 'For one thing, there's a cosmetic advantage: When you make an incision in a young patient, the remaining scar will grow along with the child – so in time, even a relatively small cut will leave a significant scar. This can be especially problematic when these children become teenagers, who are often very self-conscious about their appearance, so it is important to keep any incision as small as possible. But what is more important is the greater versatility that comes with smaller instruments: We are performing robotic surgeries on small children of 10 kg – their bodies are so small that some procedures simply cannot be performed with regular-sized instruments.'
At UMC+, the Senhance system is used to perform a wide range of surgeries, from hernia repair, fundoplication for gastroesophageal reflux, operations on patients with Crohn's disease or colitis, to small bowel resections and in the short term e.g., lobectomies of the lung. 'Basically, any procedure which can be done laparoscopically or thoracoscopically can also be performed with a robotic system,' the expert says.
Familiar handling facilitates training and adaptation
The Senhance system is also appealing from an educational point of view, Prof Van Gemert continues, as the learning curve is very short – both for beginners and experienced surgeons who switch from conventional to robot-assisted procedures. 'The instruments react just like the regular laparoscopes they are used to working with. It's very easy for them to adapt because it feels familiar at once. Movements feel very smooth because of the built-in stabilisation, which is especially useful in complex and long interventions.'
From an ergonomic perspective, the open cockpit design brings a huge advantage, the expert points out. 'During laparoscopic and thoracoscopic procedures, surgeons often stand in awkward positions for a long time. This causes significant strain on their neck and back, and can even lead to early retirement, which is very unfavourable for the hospitals from an economic perspective.' By contrast, the Senhance system allows for a comfortable position, in which the surgeon has a good view on the patient, but can also easily communicate with the team in the OR. The financial benefit is furthered by the use of reusable instruments. The parts can be effectively sterilised with standard hospital equipment, so the cost per procedure is lowered.
An increasing draw for patients
We actually see many patients nowadays who specifically sought us out because we can perform their surgery with a robot

Wim van Gemert
In the early days of robotic-assisted surgery, the new systems were viewed with a certain scepticism from surgeons and patients, Prof Van Gemert recalls. 'But this has changed dramatically. We actually see many patients nowadays who specifically sought us out because we can perform their surgery with a robot.' This increased acceptance of the new technology is bolstered by a growing body of evidence, which points to greater precision, fewer complications, and better surgical outcomes overall.
Based on his experience with the Senhance Surgical System, the expert predicts a bright future for the technology. 'Especially in paediatric patients, where we cannot afford imprecision and interoperative complications, these systems are a huge benefit. And with upcoming innovations such as real-time imaging support and AI, robotic surgery will become even safer.' (WB)
Profile:
Prof Wim G. van Gemert heads the Division of Paediatric Surgery at the Maastricht University Medical Center+ (UMC+), the Netherlands. He has accumulated many years of experience as a surgeon in hospitals across Dutch, German and UK hospitals, with a focus on paediatric patients since 1998. One of his main clinical interests is in innovative minimally invasive laparoscopic and thoracoscopic techniques. Prof Van Gemert is a consultant on paediatric surgery for hospitals in the Netherlands, Belgium and Germany. He was involved in more than 100 scientific publications, in many of which he is the main author.