Article • Computerised blood bank
An integrated single database solution
According to a 2007 World Health Organization report*, patient misidentification was cited in more than 100 individual root cause analyses (January 2000 to March 2003) by the USA's Department of Veterans Affairs National Centre for Patient Safety. Major areas where patient misidentification can occur include drug administration, phlebotomy, blood transfusion, and surgical procedures.
SoftBank streamlines many of the routine, manual, and time-consuming tasks associated with blood bank protocols. These timesaving improvements translate into revenue for your transfusion services.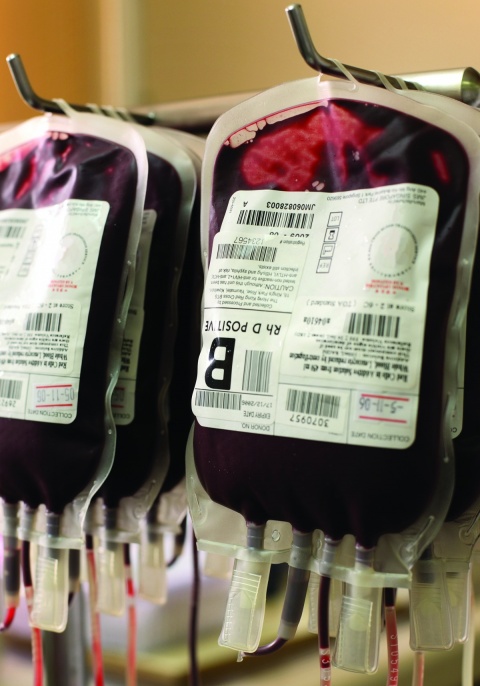 In today's fast-paced, highly regulated transfusion service, safe products must meet the diverse needs of a complex multisite facility as well as highly specialised needs of a single facility. 'SCC Soft Computer's Blood Bank Transfusion Service Information Management System, provides critical safety functions throughout the system, allowing users to focus on what's important: providing safe blood components, tissue, and derivative products to their patients,' the supplier of SoftBank reports.
The systems range of features streamline many routine, manual, and time-consuming tasks associated with blood bank and blood donor protocols, the firm adds. 'These timesaving improvements translate into revenue for transfusion services departments of all sizes.'
The system also provides a comprehensive, cost-effective centralised pre-transfusion testing and inventory management software solution. The database management system is also reported to provide fast, direct linking between records and transactions, dramatically increasing levels of security and integrity when performing and documenting activities and events.
SoftBank has FDA 510(k) clearance as a Class II Medical Device and provides a controlled and documented process for blood bank testing and issue of products. 'With the versatility of SCC's SoftID.Tx [also FDA 510(k) cleared], users can add positive patient identification (PPID) into their existing workflows. By leveraging the power of the integrated platform, blood banks and transfusion services can streamline their processes. The parameter-driven setup allows the builder to create a workflow perfectly suited to the users' routines, or to create a totally new workflow… The design is up to the individual client.'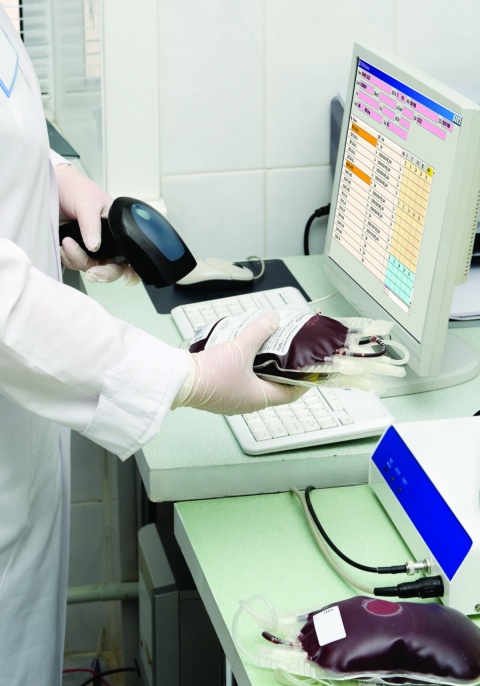 Unlike stand-alone transfusion administration systems—or HIS/EMR vendor-provided transfusion administration systems, this is a fully integrated module of SCC's SoftBank blood bank and transfusion service information management system, thus yielding important patient safety and workflow advantages for clients who elect to implement a PPID solution for transfusion administration.
Support bedside transfusion administration and bedside collection of patient vitals during the blood transfusion process, eliminate manual entry, and automate workflow with the fully integrated SoftBank/SoftID.Tx solution.
According to Gilbert Hakim, SCC Soft Computer CEO, SoftBank, a centralised transfusion service management system, was designed and developed in 1992. 'Over the years, SoftBank has evolved to keep pace with regulatory changes and with the addition of interfaced instrumentation. Two reasons for the product's success are SCC's commitment and funding for steady and constant improvement of SoftBank for more than 20 years, and input from our dynamic client base.'
*http://www.who.int/patientsafety/solutions/patientsafety/PS-Solution2.pdf