Albanian cancer screening-programme for female patients
In the course of the `Interreg III´ Italian-Albanian collaborative project, which is financed by the European Union and the Italian Apulia region, an Albanian screening programme for breast and cervical tumours will be established. The initiative aims at improving the public health system of Albania, regarding the training and the technical equipment needed for such screening projects.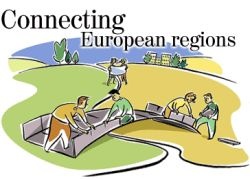 Albania is a candidate to join the EU in 2014 and one of the top-priorities of the project is to create a cancer prevention and screening programme for early diagnosis of malignants in female patients. In the course of the programme, which the EU supports with seven million Euro, laboratory instruments needed for uterus and cervix tumour screening and technical equipment for carrying out breast diagnostics were supplied. Among the Computed Radiography systems and medical printers, a large part was provided by Carestream Health.
"Carestream Health has supplied products of excellent quality," comments Vinvenzo Lattanzio, Director of the Autonomous Breast Radiology Service (SARIS) in Bari, whose team intensely trained the Albanian physicians. "First of all, we were aiming at the training of staff to perform the diagnosis," he adds. The team concentrated on the objective to create specialist units that are solely responsible for the diagnose of breast and uterus cancer. They decided to train the Albanian radiologists and technicians in Senology during residential courses in Bari, the capital city of the Apulia region. "The training was offered at the SARIS Centre of Regional Expertise as a complete course, consisting of theoretical lessons, which included anatomy, physiology, physics of radiation, breast imaging and intervention procedures."
A phase of on-site visits followed, in which Italian doctors and technicians went to Albania to monitor the progress. At the moment, they analyze the conditions for the operation of the new digital Radiography systems.
"Carestream Health sent instructors which were present in the training periods and helped optimising the existing Albanian structures. Through the use of specific software for senology, the Albanian teams will be able to communicate with us and make their consultations with Italy interactive," explains the SARIS director.

"Our goal was to establish a screening programme for cancers which affect women, those of the breast and uterus. Besides the input provided by the technology, which allows Albania today to carry out this screening programme, which would have been unthinkable until now, we tried to make the training of the highest standard possible, basing it always on strong professional motivation and also on ethical aspects which require sensitivity and awareness," comments Director Generel Spahia. "At the moment the results are excellent. We predict that the entire project, which is due to finish at the end of 2008, will continue extremely well," Spahia concludes.
More on the subject:
More on companies: